Real Estate
A new flexible business model
Since the new health situation, the real estate sector has accelerated its digitalization, reinventing its processes and adding a new value approach to its offerings. 
Virtual tours and sales and rental contract digitalization are just some of the solutions designed to benefit the sector's professionals and end-users.
Talk with an expert
73%
of 2021 real estate buyers used a mobile or tablet
50%
savings in costs and administrative tasks with the use of electronic signature
50%
of real estate companies spend 2 to 3 months a year on procedures that could be automated
Increase business by creating added value for your offers
Prepare leases, manage sales contracts, or manage supplies, creating a comfortable and secure flow from start to finish.
Close deals anytime, anywhere
The Real Estate industry has often been associated with excessively long, inflexible processes. Employing an electronic signature solution can streamline the extensive paperwork, resulting in significant time and money savings. 
Give different agents, buyers, and sellers a quick way to authorize and close deals without sacrificing convenience.
Security in every step of the journey
The real estate market executes high-risk transactions day after day being necessary to have the maximum security measures to prevent fraud and economic losses.
Identify and authenticate each party involved ensuring compliance with legal requirements while protecting their privacy and security.
Meet your customers' expectations
With users becoming increasingly influenced by new technologies, Real Estate businesses have the potential to improve the customer experience by offering a competitive advantage that drives their growth.
Automate and accelerate all your processes with an end-to-end solution that allows you to tailor each step to the customer's needs.
What can we do together?
Enhance customers' satisfaction and optimize performance.
Tell us your case

Lease Agreements
Sign rental contracts electronically from anywhere.
Sales contracts
Sign sales contracts saving paper costs and time.

Offer Acceptances
Instant and binding acceptance of offers.
Insurance cancellation
Verified notification and electronic signatures for insurance cancellations.

Identity Verification
Online verification of your customers, workers, and suppliers in a secure way.

Certified communications
Verified notification of notices, changes and incidents.
Add

value to your offer

Leverage digital technology to increase your value proposition and transform your company's back-office operations.
Dedicate time and effort to tasks that need it

. 

Securely manage your hiring processes from any device

.

Improve positive customer sentiment.
Tecalis adapts and integrates 100% to your systems and brand
Use the best control panel on the market for an electronic signature solution or integrate our API and easily connect with your tools.
Offer your users a first-class UX/UI experience and convey the image you wish. Branding, design and communication of operations according to your brand.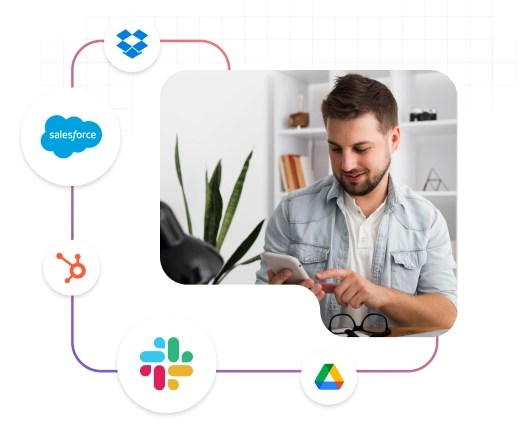 Ready to talk?
Discuss with our experts how Tecalis can help you grow your business.







Trust, identity and automation services
Tecalis creates disruptive digital product to make the most innovative companies grow and evolve. We drive growth and digital transformation processes to bring the future to businesses today.
KYC (Know Your Customer) Video Identity Verification, Digital Onboarding and Authentication (MFA/2FA) solutions and services enable our customers to provide their users with an agile and secure experience.
Our RPA (Robot Process Automation) software enables the creation of sustainable, scalable, productive and efficient business models through BPM (Business Process Management), allowing unlimited growth.
Advanced and Qualified Electronic Signature and Certified Communication services (Electronic Burofax) allow customer acquisition, contracting and acceptance processes that used to take days or weeks to be completed and approved in minutes or seconds.
Customer Onboarding (eKYC), Digital Signature (eSignature) services and Automated Fraud Prevention are making it possible for companies to operate online and without borders.
As an EU-certified Trust Services Provider and an established RegTech partner, we help organizations comply with the most demanding regulatory standards in their sector and region, including AML (Anti-Money Laundering), eIDAS (Electronic IDentification, Authentication and etrust Services), GDPR (General Data Protection Regulation), SCA (Strong Customer Authentication) or PSD2 (Payment Services Directive) regulations thanks to Tecalis Anti-Fraud Controls and Document Verification.