Transportation & Mobility
Safety for your passengers, drivers, and platforms
Whether your customers use cars, motorcycles, bicycles, scooters, trains, or cruise ships, all public and private transportation requires speed and guarantees.
Thanks to convenient and automated solutions that define a user's experience during the first moments of their trip, verifying documentation and granting access in seconds is a reality. 
Talk with an expert
45%
increase in demand for mobility sharing after the end of quarantine.
86%
of users report experiencing some kind of hindrance during the first moments of a trip.
24%
increase in rental car demand in 2021 with even higher forecasts for 2022.
Fast and secure passenger onboarding and authentication
Collect, verify, and store users' documentation or validate passengers' identities so they can begin and end their journey with ease.
Agile identification in any use case
From passenger and traveller identification, to document verification for users in renting, carsharing or carpooling our solutions complete crucial processes in seconds and minutes with access management and queue control at boarding.
Don't keep your users and your operation waiting. Give everyone the best experience so they can focus on what's important: the journey.
Regulatory support by a trusted third party
Meeting the most demanding legal and technical standards while complying with regulations that govern mobility is easier than ever. Integrating a solution from a RegTech expert will transform your organization in days without negatively impacting your teams.
We take care of what you need. Generate proof and trace your users' trips. Tecalis takes charge of what happens for only one reason: the reliability of our solutions.
Operational efficiency and security for your organization
Our solutions have an end-to-end and error-less solution that allows you to adapt each step and action to your activity. It's an affordable system for any worker that integrates seamlessly into each of your channels and media.
Deliver a new value proposition without sacrificing productivity by using a scalable system. Automate mechanical tasks and connect with third-party systems with a minimal impact on your tools and systems.
What can we do together?
Key players in the mobility sector know that each model results in different outcomes. Now you can offer the proposal you want thanks to a robust technology adapted to any use case.
Tell us your case
Vehicle rental
Incorporate clients and close contracts in minutes with support and speed.
Mobility-Sharing
Car, motorcycle, or scooter. Whatever your mode of transport is, we're here to make your business grow.
Roadside assistance
Safely and easily verify your customer remotely or in-person with any device.
Maritime transport
Cruises, ferries, boat rentals... We know your and your users' needs.
Public transport
Authenticate your users and validate their trip in an agile and 100% fraud-free way. Bus, train, streetcar, or subway.
Rental
Whether it's for business or pleasure, Tecalis has transformed the car rental sector. Let us know what we can do for you.
Onboarding online: no more friction
When a user purchases a ticket or signs a contract, they go through an identity verification process. The system will collect and verify data and documentation, with biometric and proof of life controls and registering biometric facial patterns for subsequent authentications.
The process is done in less than 2 minutes. It's guided by a conversion-oriented interface that is fully integrated into the platform's customer journey. Your users will always be who they say they are. The data and documents' legitimacy and integrity are validated by Tecalis Anti-Fraud Controls.
Once the process is complete, the user themself is their credential, and their face validates their ticket at turnstiles, stations or boarding, or to access the platform where they can manage their rental or trip.
Secure

travel and immediate operations

Verify the passengers' ages, validate their documentation, or finalize transactions in just seconds. Tecalis maps out and streamlines your users' customer journey in a holistic manner:
Completely eliminates risk prior to any type of travel or contract.
Trust, safety and agility to guarantee smiles on everyone's faces.
Boost your activity. Focus on what matters, saving time and resources.
Tecalis adapts and integrates 100% to your systems and brand
Use the best control panel on the market for an electronic signature solution or integrate our API and easily connect with your tools.
Offer your users a first-class UX/UI experience and convey the image you wish. Branding, design and communication of operations according to your brand.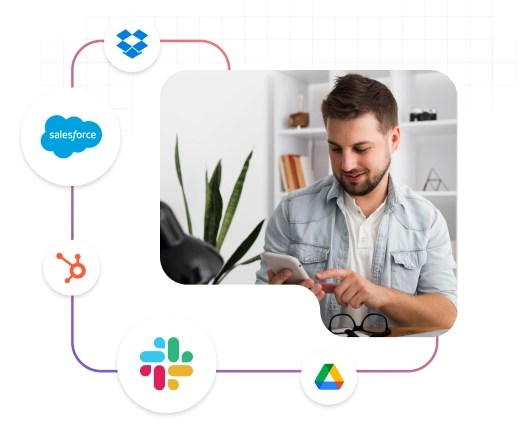 Ready to talk?
Discuss with our experts how Tecalis can help you grow your business.







Trust, identity and automation services
Tecalis creates disruptive digital product to make the most innovative companies grow and evolve. We drive growth and digital transformation processes to bring the future to businesses today.
KYC (Know Your Customer) Video Identity Verification, Digital Onboarding and Authentication (MFA/2FA) solutions and services enable our customers to provide their users with an agile and secure experience.
Our RPA (Robot Process Automation) software enables the creation of sustainable, scalable, productive and efficient business models through BPM (Business Process Management), allowing unlimited growth.
Advanced and Qualified Electronic Signature and Certified Communication services (Electronic Burofax) allow customer acquisition, contracting and acceptance processes that used to take days or weeks to be completed and approved in minutes or seconds.
Customer Onboarding (eKYC), Digital Signature (eSignature) services and Automated Fraud Prevention are making it possible for companies to operate online and without borders.
As an EU-certified Trust Services Provider and an established RegTech partner, we help organizations comply with the most demanding regulatory standards in their sector and region, including AML (Anti-Money Laundering), eIDAS (Electronic IDentification, Authentication and etrust Services), GDPR (General Data Protection Regulation), SCA (Strong Customer Authentication) or PSD2 (Payment Services Directive) regulations thanks to Tecalis Anti-Fraud Controls and Document Verification.