Anti-Fraud Controls
Protect. Verify. Certify. Operate.
Establish automated risk management and data handling processes to prevent fraud on all your channels.

















Tecalis operates as an EU-certified Trust Services Provider
The processes carried out have the legal support equivalent to a notary process.
IT security at the highest level
Complete electronic evidence
Audit reports
Evidentiary document and traceability
Time-stamping authority
RegTech Partner expert in compliance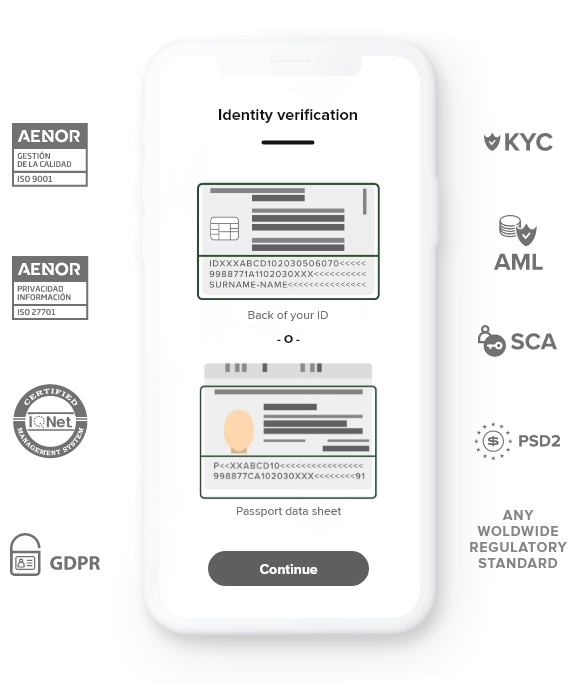 Verification of documents
Meet your industry's regulatory and technical requirements by digitizing your fraud prevention strategy.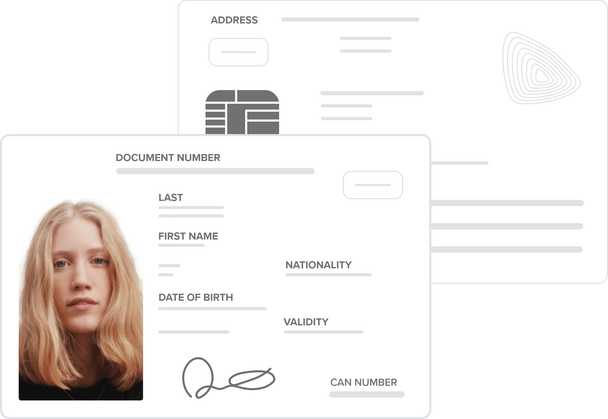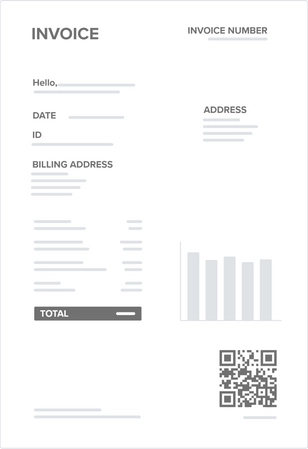 Data extraction
OCR information extraction and loading through AI with no human interaction in milliseconds. Glitch-free. 
NFC support.

Multiple types of identity documents.

Invoices, delivery notes, receipts, vouchers.

Document data extraction.

Document validity.

Photograph extraction.

Integrity checks
Check and process  documents in the most complex situations, even if the documents are wrinkled or folded.
Soporte NFC.

Matching between front and back.

Modification and alteration checks.

Material, gloss, relief, sharpness, colour.

Alignment of text and elements.

Security checks
Complete technical and regulatory support to eliminate any possibility of fraud attempts.
MRZ validation.

Hologram and laser marks.

Barcode, QR, or similar verification.

Cross-referencing with databases.

Check digits.

Advanced Biometrics
The doumentation's information can be cross-referenced with a video of the user's face.
Full compliance with KYC/AML.

Cross-referencing between the document image and the person's face.

Advanced facial biometric pattern registration.

Full identity verification.
Risk Management and Fraud Prevention
Tecalis collaborates with leading players as a RegTech partner to support them in compliance and risk management.
We design fraud prevention strategies based on cutting-edge digital tools that allow businesses to operate in any market and through any channel with total security.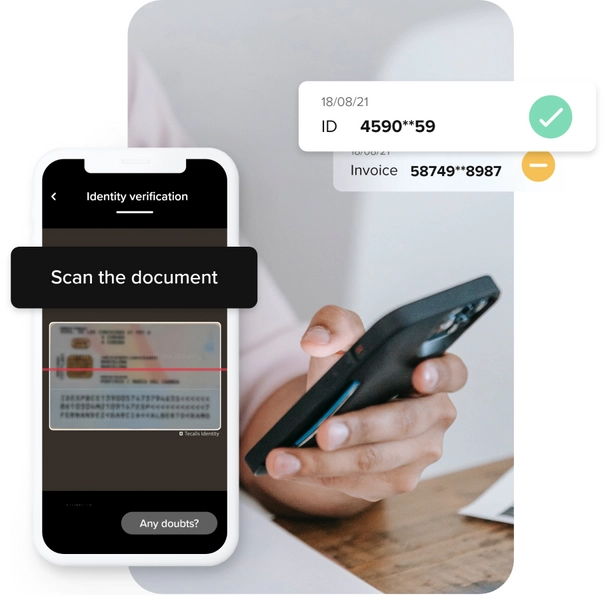 24/7
Automate fraud prevention so your company can operate and be protected at all times.

Compliance
Get complete risk scoring with the solution that helps you comply with the most demanding regulations.

Automation
Digitize your processes to drive productivity and sustainable growth in your organization.

Sectorial
We design strategies and tools that are tailored to the specific needs of your sector, activity and operations.
Savings
Cut costs with a scalable solution that grows with your business.

Immediacy
Leave long validation, management, and registration processes in the past. Transform days into seconds.

Effectiveness
Tried-and-true solutions that increase retention and makes false positives a thing of the past.
Cross-Platform
Integral tools that adapt to your systems and integrate with any of your online and onsite channels, regardless of their features.
Embracing

agility

Automating information collection, processing and verification not only mitigates fraud and enforces compliance with industry technical and regulatory standards, but it also drives organizational productivity and efficiency.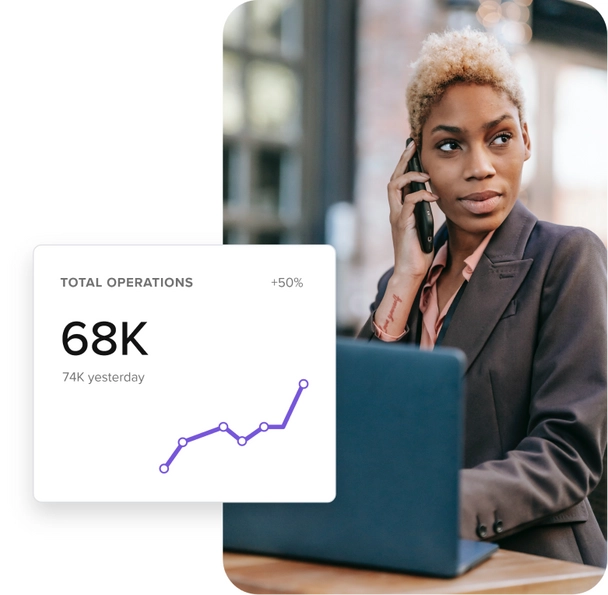 1
Design
Establish a risk management strategy with Tecalis and protect your organization from external attacks on all your transactions and operations.
2
Register
Obtain and load data and information from your customers, users, or suppliers into your system with immediacy and security, error-free.
3
Verify
Obtain an instant risk score and automatically validate. Complies with the most demanding standards and processes information and data in an agile and unattended manner.
4
Manage
Focus on what's important with the assurance of having done things right. Operate with the peace of mind of being able to audit.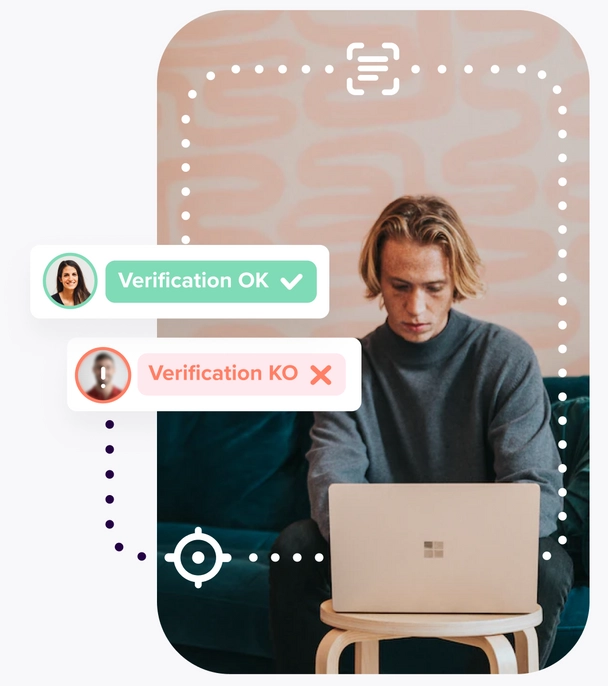 What our customers say
Perfect traveling companions for digital projects, due to their agility and complicity with the business.
Ignacio Ceña
Head of Operations - O2
Our strategy boils down to the speed with which we implement innovative and high-quality solutions, which is why we rely on Tecalis.
Juan M. Guijarro
Chief Engineer - Dormakaba
Tecalis technology provides the guarantees we need for large-scale international e-signature processes, especially in terms of identity verification.
Inmaculada Gutiérrez
Renfe-Operadora International Chief
See customer stories
Tecalis adapts and integrates 100% to your systems and brand
Use the best control panel on the market for an electronic signature solution or integrate our API and easily connect with your tools.
Offer your users a first-class UX/UI experience and convey the image you wish. Branding, design and communication of operations according to your brand.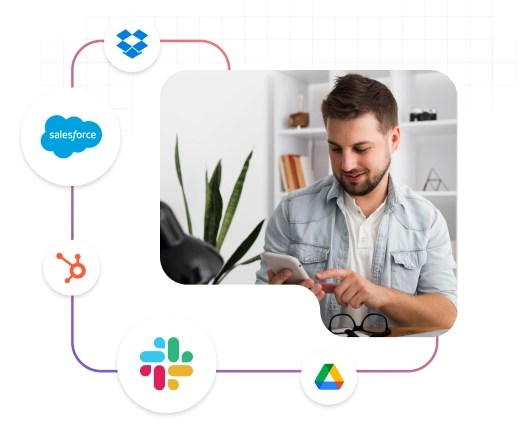 Ready to talk?
Discuss with our experts how Tecalis can help you grow your business.