Infographic
Easy-to-implement tools for sales teams
In highly competitive markets where sales teams face great challenges, your teams need tools that allow them to focus on what is important. There are 3 key steps to create functional sales channels.
Download now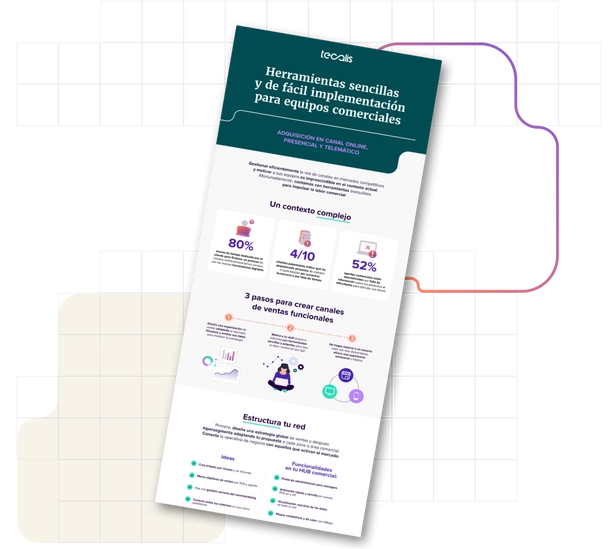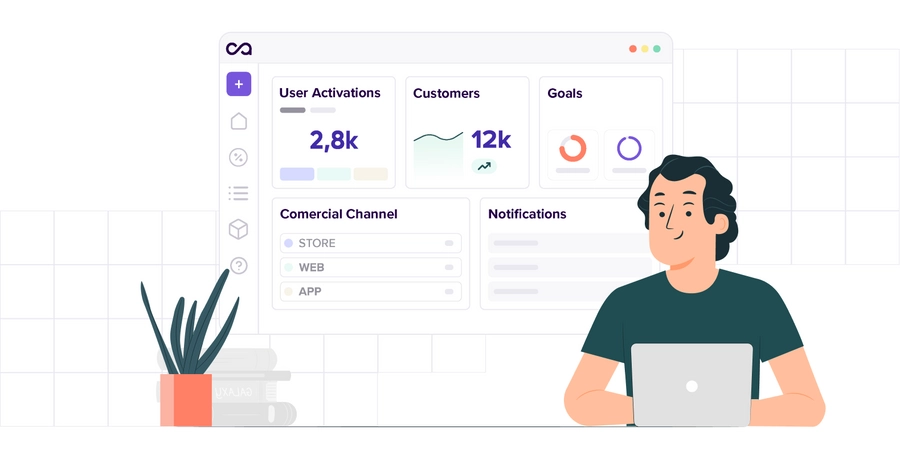 Design a strategy that allows you to obtain a panoramic and real-time view of your sales to constantly optimize your processes.
Boost sales at a lower cost per acquisition
Sales network structuring
Motivating teams
Customer experience
Ideas
More capable and productive managers and salespeople
New sales tools allow you to do more in less time. Plan your strategy and create an organization designed through the characteristics of each market and support (online, face-to-face, and telematic) that adapts its proposal to the demands of each client.

Pay-per-use
Pay only according to the use you make of the new tools, without previous investments.

Technologies
Why does my competitor outsell me if the offer is similar? There are new developments in sales channels that you may be overlooking.

No complexity
From experts to non-digitized users can take full advantage of these simple solutions that do not require IT integration.
What our customers say
Perfect traveling companions for digital projects, due to their agility and complicity with the business.
Ignacio Ceña
Head of Operations - O2
Our strategy boils down to the speed with which we implement innovative and high-quality solutions, which is why we rely on Tecalis.
Juan M. Guijarro
Chief Engineer - Dormakaba
Tecalis technology provides the guarantees we need for large-scale international e-signature processes, especially in terms of identity verification.
Inmaculada Gutiérrez
Renfe-Operadora International Chief
See customer stories
Get ideas, insights, and tools for you and your sales teams.