Government, Public Administrations and Institutions
Citizen-focused GovTech solutions
The digitization of public administrations and agencies is in full force. However, citizens still face roadblocks when they go to complete online procedures on digital platforms. 
The best GovTech solutions are helping local, regional, and central governments establish a successful experience that boosts civil servant productivity and simplifies citizens' access to the digital platforms of different public agencies and entities.
Talk with an expert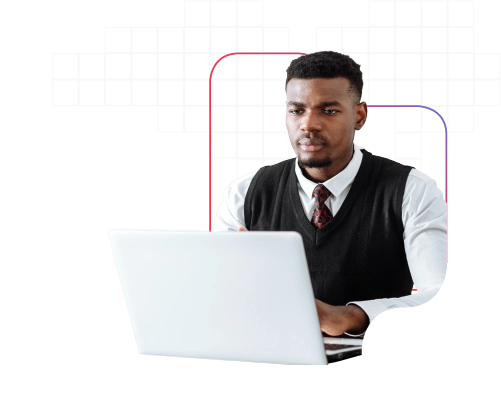 80%
of citizens would prefer to resolve bureaucratic issues remotely
50%
savings in costs and time with the use of digital tools for public administration
80%
of citizens say they've experienced major roadblocks when interacting online with the public administration
Better citizen engagement
Public institutions must provide citizens with centralized and efficient access to services while protecting their digital identity in everyday processes.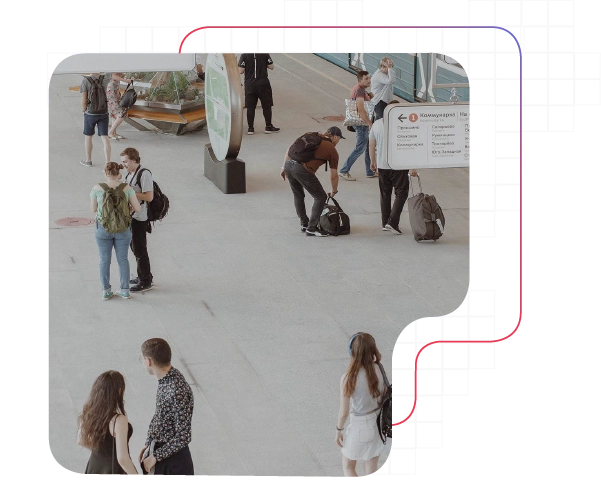 More agile and modern public agencies
From G2B operations (business-administration) to personnel management for companies and public institutions, including automating administrative tasks for civil servants, we drive administration agility and savings.
The new digital platforms integrate seamlessly into any organization's systems without changes or complex implementation requirements on a technical or regulatory level.
RPA- Automation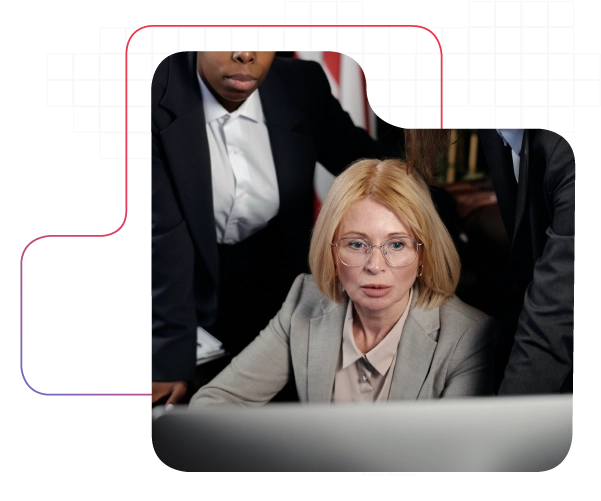 User-centered digital administration
It registers and grants access to citizens to different public entities and organizations' digital platforms as securely as possible while complying with the most demanding regulations and requirements.
It issues digital certificates based on biometrics and allows citizens to complete any procedure without any additional roadblocks or bureaucracy.
Identity Verification
Authentication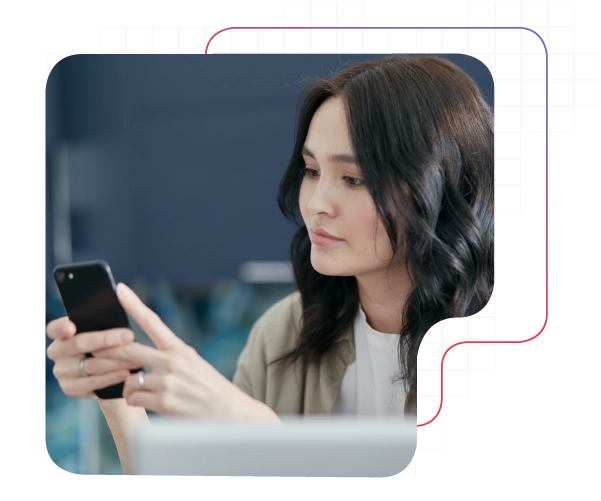 Guarantees and security for a transparent government
Establish procedures and security controls for a transparent and reliable digital administration. Sign government minutes or public policy statements with a digital seal that meets standards.
It traces the activity of public agencies and entities with the support of technology that makes possible a more secure citizen-administration relationship.
Electronic Signature
Certified Communication
Anti-Fraud Controls
What can we do together?
We designed a comprehensive platform that adapts to any public agency's processes and systems within days or weeks. Discover some of the GovTech use cases developed by Tecalis:
Tell us your case

Electronic Signature
Digitally sealed citizen procedures with the best support and the best security.

Municipalities
Digitally managed and automated resolutions, ordinances, and municipal minutes.

Citizen communication
Send communications to citizens with full traceability.

Healthcare
Digital solutions to boost productivity in public healthcare.

Suppliers
Manage relationships with suppliers, purchases, and expenses in a transparent and agile manner.

Digital certificates
Issue and validate digital certificates for online procedures.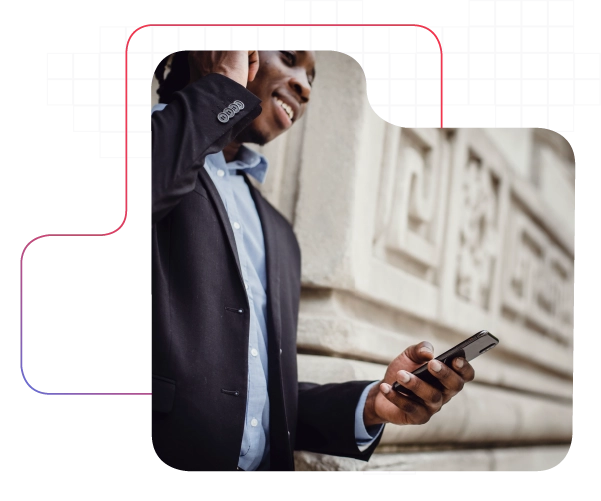 Make

interacting with organizations a pleasant experience

Integrate a cross-channel solution into any system without negatively impacting your web or app platforms. Help your staff be more productive and eliminate blockages and bottlenecks.
Boosts civil servants' productivity.
Reinvent processes to be more agile and transparent.
Back up your activity with a trusted third party in the EU.
Tecalis adapts and integrates 100% to your systems and brand
Use the best control panel on the market for an electronic signature solution or integrate our API and easily connect with your tools.
Offer your users a first-class UX/UI experience and convey the image you wish. Branding, design and communication of operations according to your brand.
Ready to talk?
Discover how Tecalis can help you grow your business
Use cases in your sector
Custom demo
Free product trial
No compromises

Get the latest news right in your inbox







Trust, identity and automation services
Tecalis creates disruptive digital product to make the most innovative companies grow and evolve. We drive growth and digital transformation processes to bring the future to businesses today.
KYC (Know Your Customer) Video Identity Verification, Digital Onboarding and Authentication (MFA/2FA) solutions and services enable our customers to provide their users with an agile and secure experience.
Our RPA (Robot Process Automation) software enables the creation of sustainable, scalable, productive and efficient business models through BPM (Business Process Management), allowing unlimited growth.
Advanced and Qualified Electronic Signature and Certified Communication services (Electronic Burofax) allow customer acquisition, contracting and acceptance processes that used to take days or weeks to be completed and approved in minutes or seconds.
Customer Onboarding (eKYC), Digital Signature (eSignature) services and Automated Fraud Prevention are making it possible for companies to operate online and without borders.
As an EU-certified Trust Services Provider and an established RegTech partner, we help organizations comply with the most demanding regulatory standards in their sector and region, including AML (Anti-Money Laundering), eIDAS (Electronic IDentification, Authentication and etrust Services), GDPR (General Data Protection Regulation), SCA (Strong Customer Authentication) or PSD2 (Payment Services Directive) regulations thanks to Tecalis Anti-Fraud Controls and Document Verification.