Infographic
5 Key components in a Know Your Customer solution
Not all KYC and customer onboarding solutions are the same unless they can look similar at first glance. Dozens of factors must be taken into account when evaluating the performance and effectiveness of an identity verification, registration and onboarding system.
Download now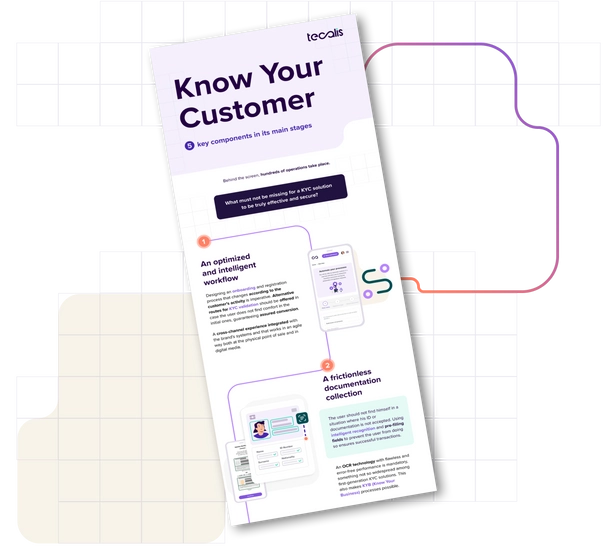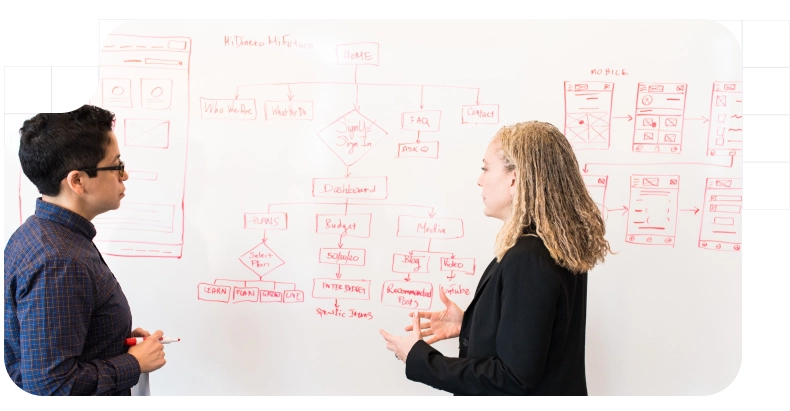 Giving an answer to the demands and characteristics of a different user profile than just a few years ago.
KYC integrations and implementation models
Intelligent workflows
Documentation
Controls and validations
After KYC
Regulation and standardization
New second-generation KYC systems include innovative technologies that solve those challenges that still remain with previous software. Now, the considerations for choosing a Know Your Customer tool by businesses and companies are different.

What I need
All important aspects must be assessed so that no functionality or features are missing after integration.

What they ask of me
Solutions should not only focus on what my business needs, but also my customers.

Next up
Go for KYC solutions that update themselves without your company noticing and without your teams having to allocate resources.
What our customers say
Perfect traveling companions for digital projects, due to their agility and complicity with the business.
Ignacio Ceña
Head of Operations - O2
Our strategy boils down to the speed with which we implement innovative and high-quality solutions, which is why we rely on Tecalis.
Juan M. Guijarro
Chief Engineer - Dormakaba
Tecalis technology provides the guarantees we need for large-scale international e-signature processes, especially in terms of identity verification.
Inmaculada Gutiérrez
Renfe-Operadora International Chief
See customer stories
A simple but essential X-ray of KYC processes