GovTech
SmartCities: A public transportation network powered by AI and identity technologies
For some administrations, the implementation of artificial intelligence solutions has been a reality for years. The most innovative GovTech tools have enabled local, regional and national administrations and institutions to offer new digital public services in addition to optimizing resources to the maximum to guarantee current ones.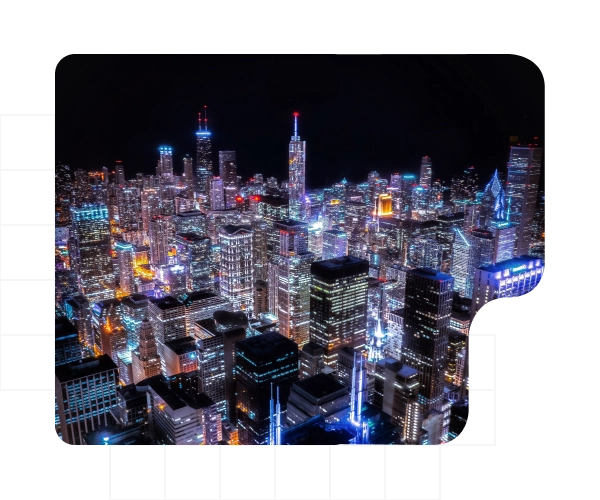 Digital cities and optimized government resources
The reduction of time and costs is decisive when it comes to budgeting. Having the best tools is a sure way to optimize public spending. Now, much more can be done with much less.
Transportation backbone
The functioning of a city's mobility network and the data it generates tells us a lot about what citizens really need.
Scalable platforms
No need to initiate costly transformation projects. GovTech solutions are easy to integrate.
Accessibility
Far from leaving out the less digitized, the new solutions are easier and simpler than ever.
What our customers say
It's really like they are part of Orange, they find the right technology and approach for us to meet our challenges.
Francisco J. Lérida
New Channels Manager - Orange
Perfect traveling companions for digital projects, due to their agility and complicity with the business.
Ignacio Ceña
Head of Operations - O2
Our strategy boils down to the speed with which we implement innovative and high-quality solutions, which is why we rely on Tecalis.
Juan M. Guijarro
Chief Engineer - Dormakaba
Tecalis technology offers the guarantees we needed in large-scale international signature processes, especially in terms of identity verification.
Inmaculada Gutiérrez
Renfe-Operadora International Chief
See customer stories
Learn how the most innovative cities are facing their challenges