Use Case
Cripto & Trading Onboarding: Say goodbye to churn rates
More than 60% of users say they do not get the expected security feel when interacting with trading platforms and cryptocurrencies. However, more than 80% of them would like to invest online if a superior legal backing was provided.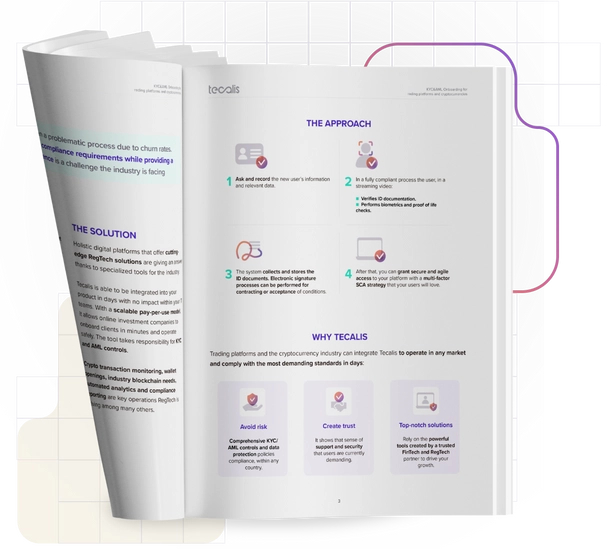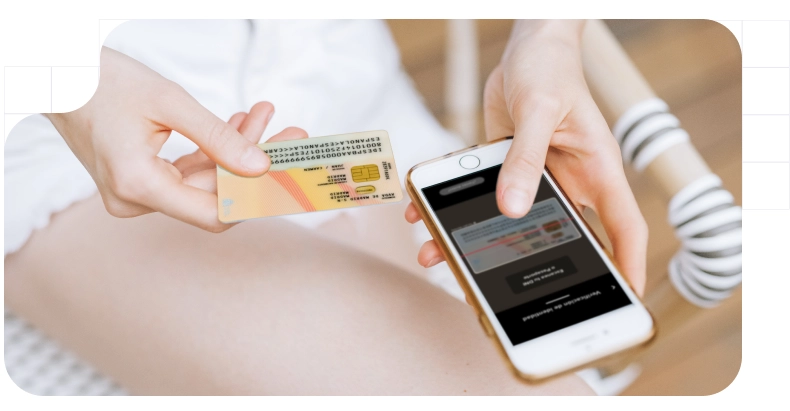 Comprehensive KYC/AML controls and data protection policies compliance, within any country.
Deliver a fast, convenient and tailored registration
Avoid risk
Create Trust
Top-notch solutions
Biometric authentication
Agility, simplicity and safety
The cryptocurrency industry and trading platforms can take advantage of the situation rather than find friction in it. Find out how the leaders are growing and expanding into other markets.

Trust Services Provider
Let a RegTech security expert take responsibility for sensitive processes.

Agile implementation
Integrate KYC and AML processes in days without impacting your systems and platforms, in a seamless way.
Tailored interface
Users won't notice anything. Perform the process within your customer journey, frictionless.
What our customers say
Perfect traveling companions for digital projects, due to their agility and complicity with the business.
Ignacio Ceña
Head of Operations - O2
Our strategy boils down to the speed with which we implement innovative and high-quality solutions, which is why we rely on Tecalis.
Juan M. Guijarro
Chief Engineer - Dormakaba
Tecalis technology provides the guarantees we need for large-scale international e-signature processes, especially in terms of identity verification.
Inmaculada Gutiérrez
Renfe-Operadora International Chief
See customer stories
Avoid unnecessary waits and improve the relationship with your users