Case Study
KYC Onboarding for smart card users and online travelers
We can boast of being the first Autonomous Region to integrate this innovative eKYC technology. The smart card application and the processes of onboarding, registration, and user access to the Consortium's services are agile, experiential, and with the utmost rigor in terms of security and compliance.

Radines López
Technical Director, Asturias Transportation Consortium
The Client
The Transport Consortium of the Principality of Asturias coordinates and manages public passenger mobility throughout the region: medium and short-distance trains, urban and interurban buses, and other means of public transport. In this way, a more efficient, optimized, and accessible system has been articulated.
It has offered both citizens and visitors an extensive transportation network to travel throughout the region without friction between the different means of transport.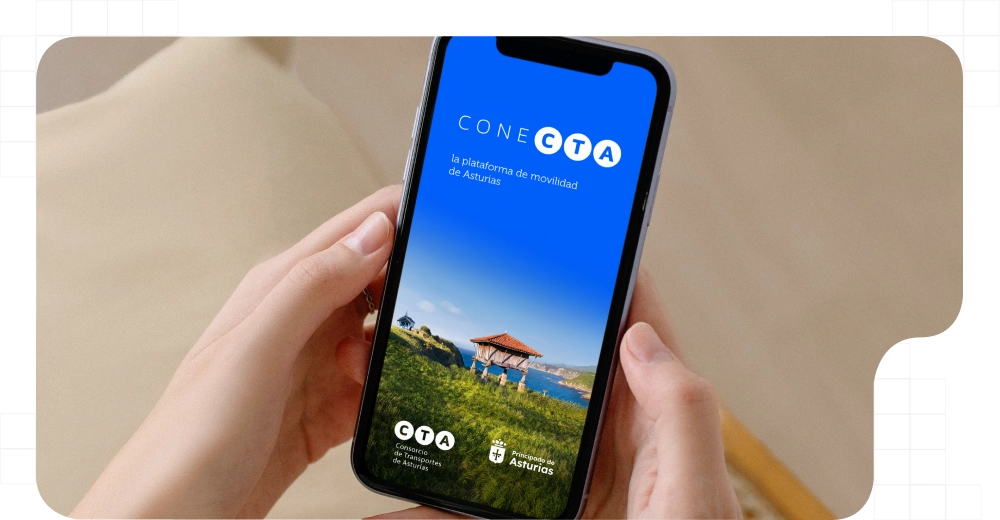 The Challenge
Previously, the application and recharge of the smart card had to be done through a form on the Consortium's website or by visiting the Consortium's facilities, which made access difficult for certain publics and lengthened the time it took to obtain a single ticket.
CTA needs to adapt the process of user registration, onboarding, and issuing of smart cards to achieve a reduction in time and reach those who wish to apply through all means with an instant procedure.
The Solution
Tecalis has designed for the Asturian Transport Consortium a comprehensive system for user onboarding, registration, and access to services and the smart card application. Now, users do not have to wait for a form to be reviewed by an agent and avoid the friction they used to encounter when uploading documentation.
The system has been integrated without additional developments in all its channels, including its applications for Android and iOS, which act as the backbone for users to access all CTA operations and services, such as recharging tickets, requesting cards, or modifying data.
With this, the Principality of Asturias becomes the first region in Spain to use KYC technology. Now, its transport network is more accessible to users by enabling faster discharges, its company has greater security, and fleet operation is more efficient.
Why Tecalis
86% of users indicate that they have experienced obstacles when obtaining a transport ticket or carrying out any procedure related to public mobility services. Integrating agile solutions to transform the way we move is now possible thanks to cutting-edge technologies that combine power, versatility, and security while not involving the development of costly projects that are delayed over time with results, in some cases, obsolete after the end of the implementation.
Discover how transportation and mobility services are gaining competitiveness and growth