Index

Get the latest news right in your inbox
Carsharing has been making headlines for some time in recent years, and not for nothing. This mode of transport and a new way of understanding both urban and interregional mobility is here to stay and redefine the meaning we give to travel today.
It is not only that a new product has been created within the industry, but we can even talk about a completely new model aimed at the demands and needs of the new generations, which have a way of moving, in many occasions, totally different to how the past generations used to do it.
Today, almost 60% of the world's population lives in cities and it is expected that by 2050 this figure will have risen to almost 80%. Urban development and the ways in which we understand cities and how we will do so in the near future are totally conditioned by the concept of mobility.
This being the case, in this article, we will unpack the keys to carsharing and see what tools and technologies have been developed to help boost a necessary area for mobility.
What is carsharing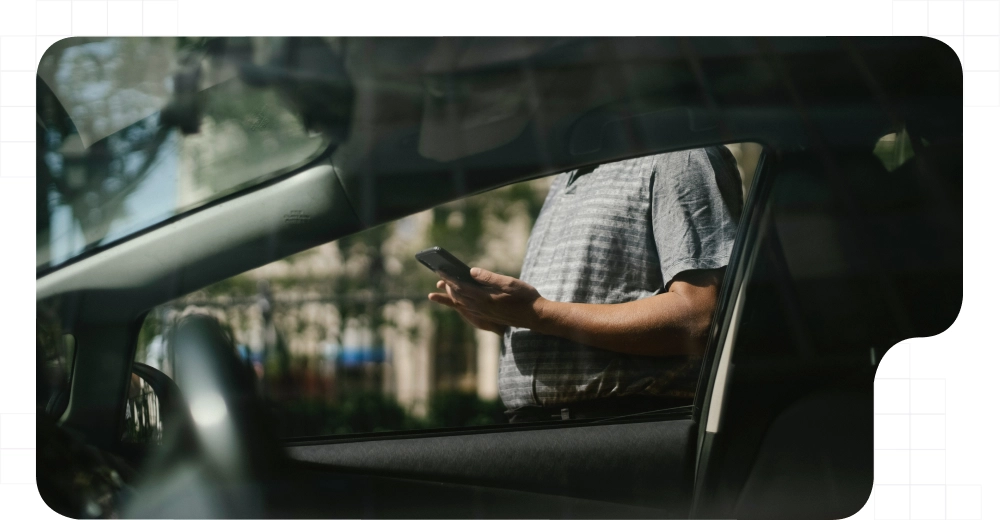 In order to approach the concept, it must first be understood that it initially refers to a specific sub-area within mobility sharing. Even so, the term that concerns us in this article is the most famous of all.
Also referred to as "temporary use of vehicles", the concept of carsharing is also intertwined with that of carpooling. There is still no consensus on whether or not platforms that put travelers in contact with each other to share, together, a vehicle on a trip and split fuel costs fall under the term. Although they share certain characteristics such as cost savings or the ability to avoid buying a car, they are quite distinct concepts.
Therefore, we can say that carsharing is a vehicle rental modality based on temporary use with generally short journeys. This model relies on the deployment of a number of vehicles in certain strategic areas of a city or region so that users always have a car available near them. After registering on a mobile platform, website or app, they can immediately start using the vehicle and then leave it parked within the perimeter defined by the company. Generally, it is possible to travel outside the perimeter, but the trip will be considered completed when the traveler has parked within the enabled zone or zones.
How car sharing works
It is a pay-per-use model in which the time the user has traveled is counted. In a standardized way, there is a price per minute, although many platforms offer packs of minutes with discounts or even monthly or annual subscriptions. Unlike renting, you are not renting a specific vehicle, but a service. That is, you will probably use a different car each time you use it.
Many platforms, for example, make use only of electric vehicles, taking advantage of the night or times of low demand to recharge the batteries of cars, motorcycles or scooters. These services sometimes include insurance in addition to the mandatory insurance and fuel.
As we said, carsharing refers specifically to the service on cars. For other types of vehicles we speak of moto sharing (for motorcycles) and other denominations for electric scooters or bicycles. Mobility sharing companies and platforms offer one, several or different means of transport for the same type of service, with different or the same pricing. This depends on each platform.
In recent months we have also seen the emergence of applications that act as aggregators and unify different providers under a single platform. These partnerships and alliances are consolidating a model that has already transformed the way in which citizens move around large cities and that, little by little, is spreading to medium-sized municipalities, especially those surrounding the metropolitan area of regional capitals.
The technology behind industry leaders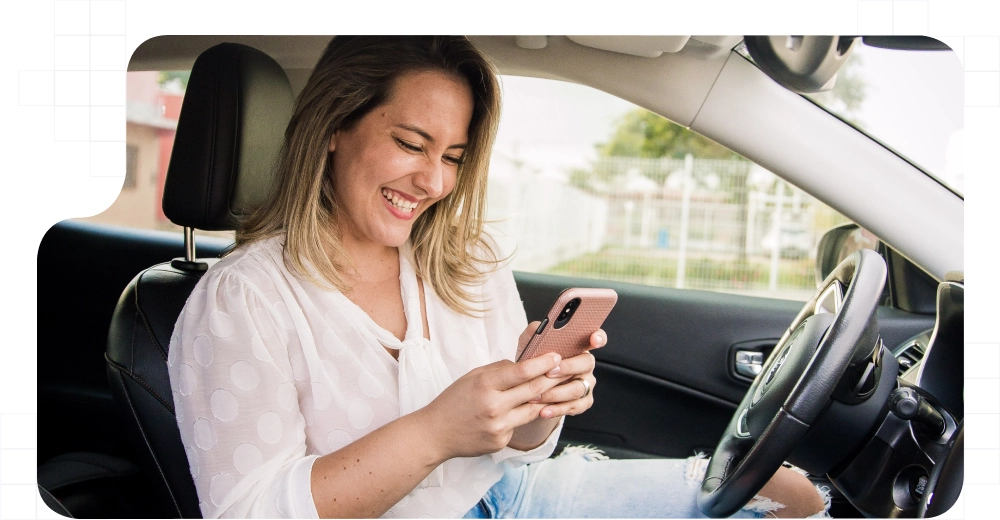 Carsharing users demand immediacy and agility. Most of them need a means of transport to make a spontaneous trip, so they will not spend more than 5 minutes to complete the necessary steps to be registered on a platform. In fact, the registration of users in this sector is produced by a chance encounter with one of the vehicles on the platform, awakening the desire to make a trip by finding a solution to the need they were presenting.
Most platforms choose to place QR codes on vehicles that users scan to download the app to register and start using the service. So far the experience seems to be going smoothly, however there is a key process that not all platforms are solving in the same way: onboarding.
In order for users to access the platform's services, they must duly register their identity and verify their data through a process known as KYC (Know Your Customer). In this process, verification of their identity documentation and driving license is required. Industry leaders are using SaaS identity and documentation verification platforms with comprehensive anti-fraud controls that avoid any risk for both the company and the users. 
These controls must be performed in the background and immediately, without making the user wait and without disrupting the user experience. Establishing a proper onboarding flow supported by powerful OCR technology that pre-populates data fields so that the user does not waste time doing so is critical to achieving conversion. Low success rates at some providers are due to inefficiencies in this process, with users giving up after too many attempts to obtain images of their driving licenses or finding the process slow.
The best carsharing platforms and apps
For legal support and to offer complementary services or other modalities such as subscriptions or additional insurance, the best carsharing platforms are using a reliable and adapted electronic signature solution that is integrated with the onboarding identity verification solution. This will make it possible to achieve traceability of the user's actions, which will be recorded by a trusted third party (trust services provider).
Having this support is crucial for any carsharing platform or app, as it is one of the most important points of risk in the sector. From the confirmation of parking in the perimeters, the correct location of the motorcycles in their delimited areas or even the responsibility for the use of helmets, having identification and trust solutions is already a standard in the sector that cannot be dispensed with to achieve business sustainability.
Now, it will not only be the user's word against that of the platform, but there is a third party that through interactions on the platform and its sealing with electronic signature is able to leave complete electronic evidence of the user's entire journey, with viable proof and total legality.
Motosharing, scooters, renting, car sharing and other concepts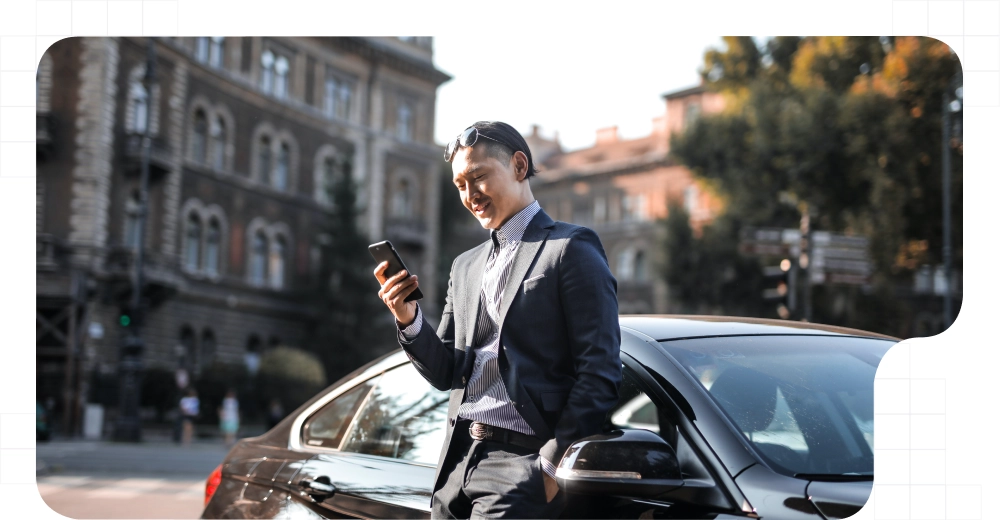 All this expertise of the leaders of this modality to understand mobility applies not only to those who offer temporary car rental in carsharing, but also to the entire mobility sector. Likewise, these technologies used by the best carsharing platforms serve to ensure acceptance and compliance with the conditions and rules of use in order to use the nearest means of transport available.
Some car fleets also have NFC proximity readers that recognize a card via RFID. However, the best solution, and the most agile for the user, is to offer NFC technology through their mobile devices if they have this functionality, QR reading or verification through the introduction of a one-time code (OTP) or license plate.
In terms of trends in the sector, we can see how fleets are increasingly becoming plug-in hybrids or directly electric. This is also due to the fact that many cities have banned certain fossil fuel vehicles from entering urban centers. The use of GPS services with reliability, as well as extended tariffs or insurtech offerings in addition to basic insurance are also shaping the future of the carshare area.
Beyond onboarding, we have the case of subsequent authentication once the user is going to make trips after the first one. Who tells us that the person who is going to book the car is the one who will actually be driving it? Using facial biometrics through the platform's app just before starting the trip is a solution that is starting to be implemented. The best onboarding and KYC solutions for car sharing integrate this solution easily since they created the facial biometric pattern during the onboarding process itself, authenticating the user in the app afterwards through this method with total security and simplicity. 
As we said, one of the keys to the growth of ridesharing platforms, car sharing and others, is to ensure a seamless experience without waiting. Vehicle lending around the world is growing thanks to new ways of integrating users into the platforms and recognizing their needs in terms of user experience.
As far as regulation is concerned, Europe is a safe market in which to offer this type of services thanks to the guarantees of digital and online use that eIDAS provides and facilitates the activity of these companies.
Tags