Index

Get the latest news right in your inbox
Customer Journey is the term we use to refer to the journey or path that a user or potential customer takes from the first contact with a company or organization until they become a loyal customer.
In many cases, the customer journey never ends if the customer is actively retained, and in others, it ends after a certain time. Although this term has been used for many years by professionals in all areas of business - especially in operations, marketing and sales - it has re-emerged thanks to innovation and the need for reinvention that it is currently experiencing. 
How to cope with new customer demands
Along this path, the customer goes through different phases and processes that make up the experience they get when interacting with our business or platform. This is crucial today, as the customer profile is different from what it was just a few years ago.
Now, we mostly have a more digital and much more demanding consumer. And this last point, the demand, is shaking the foundations of large companies with very static and established processes. 
Except for home care, hygiene, food, and drink, all other sectors have been negatively affected by the advent of the current health situation. That is why, now more than ever, businesses must modify their operations to adapt to the demands of customers:
Omni-channel solutions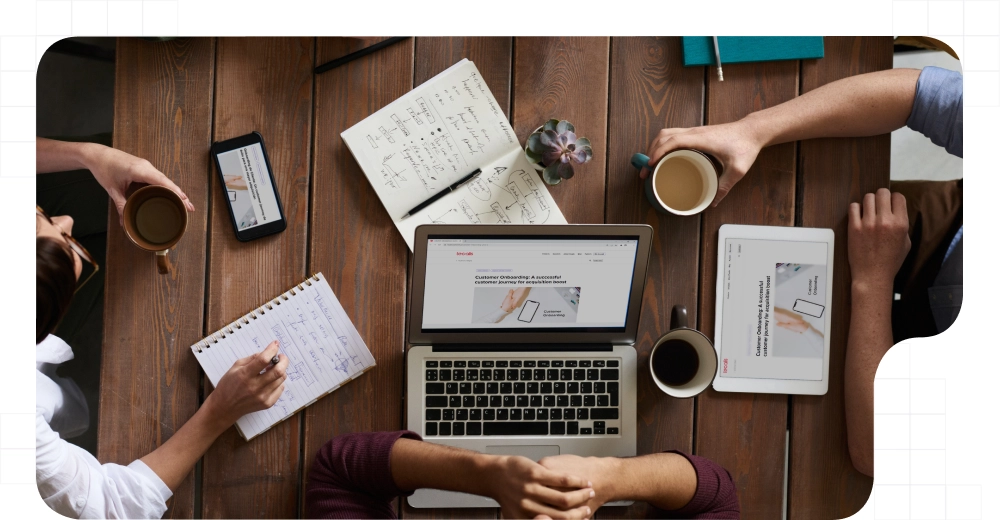 Here and now. The new customer demands transversality and to be able to access products and services - and their contracting - anywhere and at any time, from any device and in a variety of ways. 
A common phenomenon during the customer onboarding phase of the customer journey is that of churning in the middle of the process. Increasing retention rates by 5% have shown an increased profit of 25% to 95% while attracting a new customer costs five times more than keeping an existing one. Providing reminders and allowing the user to continue the process where they left off on any device is essential.
This omnichannel way of understanding the customer journey must also be applied to the way of understanding the internal processes within business operations; they are intertwined elements: many businesses often have several technology providers and systems for the different stages of the customer journey, resulting in two important detriments:
On the one hand, the organization is not very productive, having high costs in terms of customer relations, hindering processes, and generating risks and problems. And, on the side of the potential customer, we can see how users are "confused" guiding them to different platforms or getting different experiences at different stages of the customer journey by having to perform different processes with different solutions, something that causes a poor brand image and also triggers churn rates in the middle of the process.
User-centric digital experience
In any of these cases - and taking the previous example as a reference - the customer journey should be giving the user a friendly, agile, and comfortable experience for them to never leave the process. 
Designing the various processes and operations required when onboarding and registering a customer in such a way that it is a simple, secure, and visually appealing experience is critical to avoiding churn. 
This might seem obvious but it is not when we evaluate the customer journey of most businesses, including large companies. A polished experience with impeccable UX/UI design that drives retention and conversion is not so common, but it is within the reach of those who rely on customer journey experts.
Customer acquisition and retention
The acquisition process is a complex stage that companies must make simple. Customer registration is the starting point of the customer journey. It is the key moment where a potential customer will decide whether or not to become a loyal customer. 
After that, retaining the customer is hard work that sets one of its pillars on the experience they obtain by continuing to operate with our company and making use of its products and services.
Here's how a customer journey should run to be effective, agile, and focused on acquisition and retention:
Creating a Customer Journey that is tailored to you and your customers: making the difference. 
Value creation for our customers is not only and exclusively based on the characteristics, functioning, and nature of the products and services. As we have been stating before, the new consumer is different, and now enjoys and wants to feel comfortable interacting with brands and businesses.
Now, more than ever, it is important to make the onboarding experience and subsequent customer relationships unique and mutually beneficial. After the reshaping produced by innovation and the transformation of the customer journey of the best companies in recent years, we can glimpse a new and optimized way of understanding it:
1. Registration and KYC Identity Verification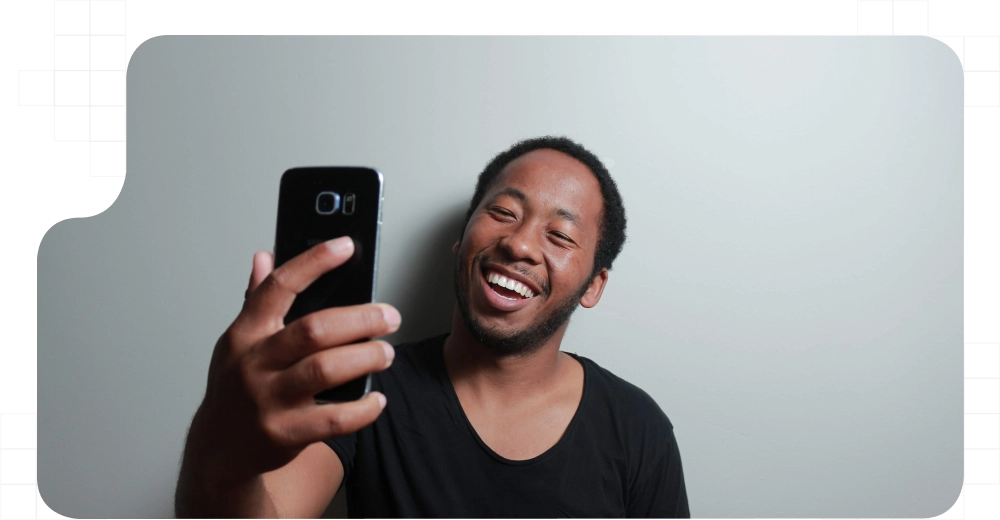 The first step in any customer journey is user registration. Verifying that customers are who they say they are is not only beneficial but mandatory in many industries. This process together with the registration of the data and its treatment is the first and decisive step in the journey.
This phase of the customer journey is commonly known as Know Your Customer and consists of a process that runs through a series of specific controls to verify the identity of customers. It must be agile, simple, secure, and frictionless while being adapted to the regulatory requirements of the market in which it operates.
Identity verification services providers put artificial intelligence and machine learning at the service of the customer journey to develop an instant and infallible KYC process experience that - thanks to recently approved regulations - can shorten customer onboarding processes from weeks to minutes with no impact for the user.
2. Contracting and Electronic Signature
In the case of services, the contracting process follows the customer registration process. Closing the deal in a simple, comfortable way that delivers security and trust is essential to avoid losing the customer in this second phase of the journey.
Electronic signature comes into play at this point and the platform with which it is carried out will determine whether or not the user finally decides to contract the product or service. Having a suitable e-signature provider and solution is the key to closing new deals.
In terms of products, it is important to have the support of a payment solution based on PSD2 and with the right robustness to support the process.
3. Process automation and documentation with RPA
Not everything in the customer journey is by and for the customer. Our business must also have a first-class operational efficiency to be productive and reduce acquisition costs to a minimum. 
Relying on automation solutions such as RPA systems and working on the BPM of our business are the guarantee for sustainable growth. There are many options on the market but we must take into account that the chosen RPA software is usable by any component of our organization, without having to overly impact the IT departments to automate flows and manage not only the customer journey but the entire back-office operations behind it.
4. Fast and Secure Access with Biometric Authentication
Once the customer has been acquired we continue with the term we have already discussed in previous paragraphs: retention. Giving our customers secure, agile, and easy access to our platforms is necessary to achieve good retention rates.
They will enjoy accessing their contracted products and services with the assurance that their accounts and credentials are secure and the organization will comply with industry regulatory requirements. Biometric authentication and multi-factor strategies are currently playing a decisive role, proving to be a perfect solution to counteract the old-fashioned and less secure traditional passwords.
5. Customer Notification with Certified Communication
The relationship with the client does not end there, and it is essential to take care of the communications we make to them. From the beginning to the end, the company must communicate with the client in a sealed, official, transparent and secure way, with a backup of these contacts that is available to both parties. 
The use of fax is outdated, expensive and customers no longer understand its peculiarities. The electronic transposition of this, the electronic fax or digital certified communication, is just as secure, has the same legal backing, and can reach customers through any imaginable channel with full traceability and evidentiary effectiveness at the highest level. 
Beyond communication, any relationship between the customer and the company must be recorded and sealed. Blockchain and end-to-end standards respond to this challenge with an efficient, secure, and proven solution.
As we have been pointing out, this process must be seamless and frictionless. Companies should bet on a 360 integrated model in which each and every one of the phases of the customer journey is carried out under the same experience and technology. It is the winning formula to reduce costs, be productive and efficient, and be able to scale your business while offering the best experience to your customers and users.
Regulatory compliance in all operations and processes
We could say that the last step of the customer journey is invisible to customers: it is the subsequent issue of the company's relationship with them and also the internal corporate finding derived from the company's activity. 
We previously discoursed the automation of tasks associated with the customer journey and the operation of each and every one of the departments that make an organization work. Concerning this, each and every one of the operations of a business must be audited to meet the requirements set by the legislative standards of each sector, area, and market.
6. Establishing a comprehensive fraud prevention and risk management strategy
Technology is already the main ally of many companies' compliance departments. Experts in the field have been able to see opportunities where others see problems in the new regulations. AML, KYC, GDPR, eIDAS, PSD2, SCA... It is already possible to adapt your processes and operations in days and comply with the most demanding regulations.
Despite appearing restrictive, new legislation is capable of allowing a company to expand into other markets with little investment, simply by having the right compliance and risk management technology in place to do so and in line with its technical and legal requirements.
It is no longer even necessary to have a physical presence in a market to operate, sell and distribute products and services with total guarantees and generate a great sense of confidence and security in customers.
Studies such as the Fujitsu Image Scanner Organisational Intelligence Survey 2020 highlight that more than a third of businesses do not yet have a clear path to digital transformation and reshaping sustainable business processes and models.
At Tecalis we have seen how those who have not been left behind and have implemented 360 technological solutions focused on acquisition, retention, and optimization in the customer journey have multiplied their sales, and halved their costs - with the increase in productivity that this implies - and have expanded their business at the same time that they have skyrocketed their customer satisfaction rates.
Technology applied to the customer journey, to customers, and the internal processes of an organization are the present of the companies, organizations, and institutions that lead. Remember the goal is to find the critical points of interaction and convert potential customers into satisfied and loyal prescribers.
Tags