Index

Get the latest news right in your inbox
Digital onboarding has gone from being a term used by experts and specialists to be on everyone's lips. Today, no business can afford not to have digital onboarding systems if it wants to compete in today's demanding markets.
This concept, associated with the user-company relationship and in which identity verification plays a major role, represents the first and most decisive phase in the life cycle of customers or employees throughout their time with a company, organization, institution or platform.
This is presenting a challenge for any company today, regardless of its sector of activity, although it is true that it is having a more vehement impact on those belonging to industries such as finance and related industries (banking, insurance, investments...).
Meaning of the term digital onboarding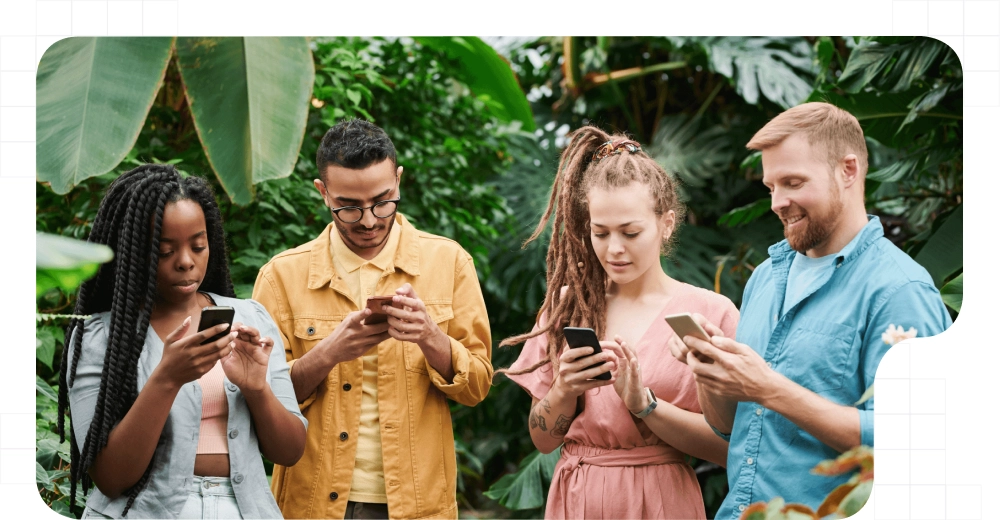 Onboarding was previously used to define the new integration of people into an organization, either as employees, new customers, or registered users.
This process is the real beginning of a formal relationship between companies and customers or employees, who are no longer potential customers and candidates but are now part of the organization in a consolidated way. Thus, this process gives legitimacy and formality to a contractual relationship in a consensual and validated way by both parties. 
Its transposition to the digital plane gave rise to the term digital onboarding, which is now part of the daily life of many companies and businesses, especially those that incorporate new customers, users, or employees on a continuous and recurring basis.
In this way, we understand digital onboarding as the process of acquiring new users, registering their data and information, and digitizing their integration into an organization's systems. 
Technology has made it possible to transform a costly, tedious, and bureaucratic process that required a series of steps, approval phases, and procedures that took a long time, into one in which all this is done in an agile, simple, automated, and error-free manner, with maximum security and with even greater legal backing.
In industries such as finance and related industries, the term digital onboarding is often intermingled with KYC (Know Your Customer). However, there is a very clear difference: Digital onboarding refers to all the steps and processes that take place from the time a potential customer or candidate has first contact with the organization until he or she is fully onboarded as a registered customer or hired employee, while the Know Your Customer, or Know Your Client, the process is specifically the point at which the person's identity is verified.
Identity verification in the onboarding process
When we talk about identity verification, digital identification, or KYC, we refer to the checks performed to certify that the person is who he or she claims to be. 
Previously, this process was always carried out in person and required the commitment of an agent to certify and guarantee that, for example, the image that appears on the identity document of the person handing it over corresponds to his or her face. In addition, photocopies of the documents had to be made, with the associated risk of losing the documentation and the costs and resources needed to manage and store these physical documents.
The fully digital onboarding, dispenses with the constraints of the old model, being able to integrate a fully automated and secure identity verification system. The steps performed by the agent are now carried out through an agile, friendly and guided system that, with AI, is able to perform real-time checks without errors, both to ensure the integrity and veracity of the documents, as well as the face of the person. 
Currently, the key to identity verification and digital identification revolves around how to integrate them into the digital onboarding process. In most cases, the identification process, despite being digital, is not integrated in a correct, agile and frictionless way throughout the different stages of onboarding. This leads to a significant increase in abandonment rates in these processes.
Read this in-depth article to learn more about the Know Your Customer (KYC) process
Methods and channels for onboarding processes
The onboarding process has been changing according to the needs of companies, adapting to new channels and digitizing or not. Thus, we can talk about three types of onboarding:
Face-to-face onboarding: Non-digitized

onboarding in which

an agent must perform all the procedures

is the traditional way of performing this process. The user must travel to a

physical location where he/she must provide his/her data, write them in a physical register and show his/her

identity

document

to be onboarded. It is also known as

non-digitized on-site onboarding

.

Digitalized face-to-face onboarding:

In this model, users perform the procedure

digitally but in a physical location

of the company or institution. It is also known as

semi-assisted or semi-onsite

. It is necessary to go in person and two circumstances can occur: a digital device is provided for the user to perform the onboarding completely autonomously there, or an agent assists the user but performs all the procedures and processes associated with the onboarding completely digitally.

Remote digital onboarding:

This is the form that best represents the meaning of the term digital onboarding.

At any time and place, a user can autonomously

(although

assisted by a friendly interface that guides him

) register to join a company as a customer or employee. This method can now be carried out with maximum legal guarantees and in a completely secure environment thanks to identity verification systems with appropriate controls.
The face-to-face onboarding model has become obsolete, so all those companies that do not have a digital onboarding process are exposed to the loss of customers or difficulty in attracting talent, given the current market demands and the profile of today's consumers.
For this, having a partner capable of offering a digital onboarding system for both remote onboarding and onboarding in commercial offices, stores, or branches, is crucial to be able to grow in such a competitive environment. Likewise, it is essential to avoid abandonment in the middle of the process so that it is perfectly integrated with the company's systems and channels.
Expansion to other markets
The channels in which a company can be operational and reachable for new customers and users have multiplied thanks to digital onboarding. Now, adapting to market regulations, companies can sell outside their borders without having a physical presence there thanks to digital onboarding.
Not all onboarding solutions can be functional in any market, but if a company has the right system and establishes marketing and sales processes in another language, it can expand to other markets in a cheap, simple and agile way; allowing it to grow and create a scalable business model.
Digital onboarding in marketing and sales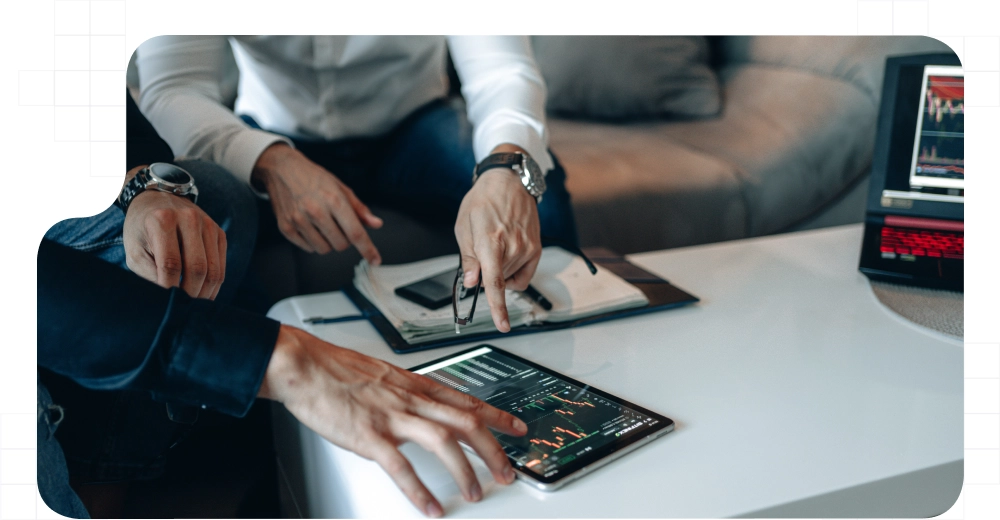 In marketing, it is crucial to take care of the final part of the sales funnel. In it, the onboarding process represents the decisive step in which a potential customer will become a customer only if this last step is adapted to his expectations and needs.
Customer acquisition
Thanks to digital onboarding, marketing teams have been able to provide a better experience to potential customers and make it easier for leads to convert. With this in mind, it is very important to give this last phase the relevance it deserves within the customer journey.
Not all suppliers of digital onboarding and identity verification systems and models are capable of adapting their solutions to the marketing activity that the company is carrying out. 
Therefore, it is important to take into account that digital onboarding systems are cross-channel and can offer solutions beyond identity verification such as electronic signature to ensure the procurement of products and services in the same process and strong authentication to subsequently grant access to them in an agile, secure way and without additional steps.
Digital onboarding in the banking and financial sector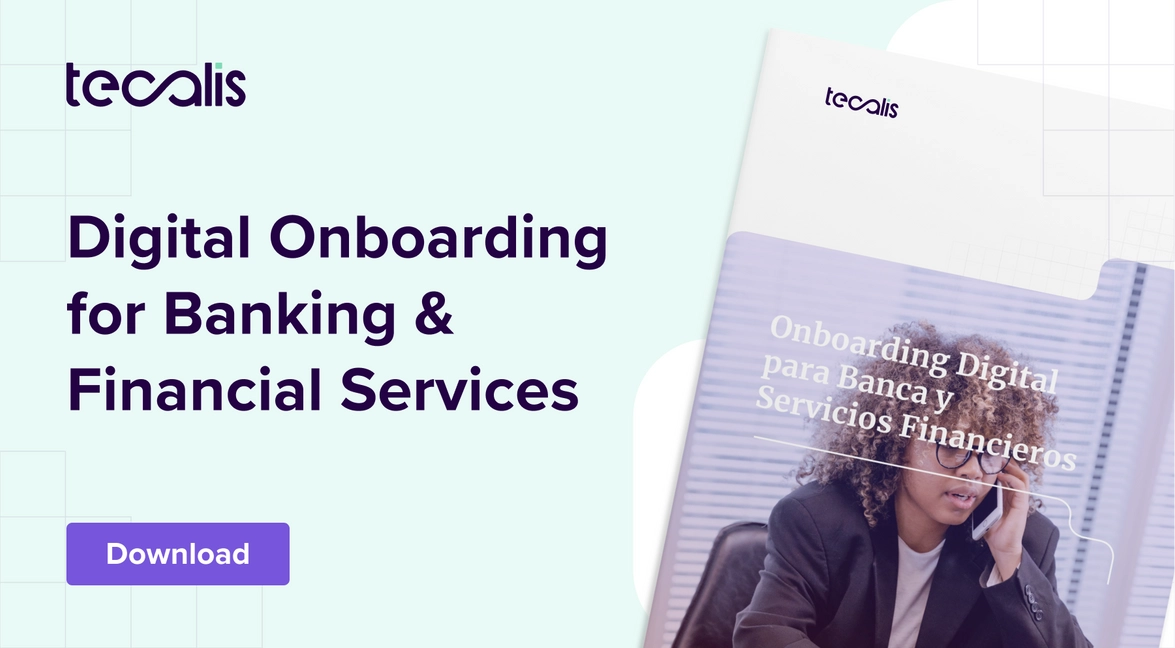 One of the sectors that has driven the adoption of digital systems for customer onboarding has been banking. Both the banking sector and other areas of finance (insurance, investments, financial services, etc.) have been able to adapt to offer a digital business model.
These pioneering financial industries adopted models in their customer journeys based on current customer needs. So-called FinTech, supported by RegTech companies, developed solutions to make it possible and secure, for example, to open a bank account completely remotely. Hence, in most cases, we associate the term Know Your Customer (KYC) closely with the banking sector.
Regulatory framework for digital onboarding
The laws affecting digital onboarding are especially focused on the financial sector. And it is in this sector where most fraud is attempted, being the onboarding process the one where we can nip this problem in the bud, eliminating the risk in one fell swoop.
AML5, or 5AMLD, is a European directive focused on the prevention of money laundering and which sets out rules on how the onboarding process should be carried out, including its digitalized aspect, to avoid any type of fraud.
Moreover, eIDAS, and its forthcoming update eIDAS 2, is the legislative framework of reference for customer onboarding not only in Europe: any digital onboarding solution that complies with this regulation will be ready to meet the most demanding technical and regulatory obligations in any region and market.
Onboarding in human resources
If you were to search the word "onboarding" in Google, more than 70% of the results would have as an answer content focused on human resources and talent management. The definition of onboarding was initially adopted by professionals in this area to refer to the incorporation of new employees into company structures.
The onboarding process in human resources is understood differently depending on the company or the professional who deals with it. On the one hand, there are those who consider onboarding to be from the moment the employment contract is signed until the end of the employee's first day; while other professionals extend the process further, placing it from the signing of the contract until the first salary review.
In any case, it is clear that the process of incorporating new employees must be handled with care so that they feel comfortable in the organization and the procedures do not involve nervousness or misunderstandings.
Subsequently, with the digitization of human resources processes, the term digital onboarding spread among professionals in the area, adopting the same definition as above, which is the same as the one used for new clients.
This way of working has boosted the productivity of human resources areas, reducing bureaucracy and administrative costs in onboarding to a minimum, making departments paperless and giving a unique and agile experience to employees.
Teleworking and new models of remote work or mixed systems have forced talent departments to digitize the process to be able to initiate a contractual and working relationship with employees located anywhere in the world. Thus, digital onboarding has been the solution for the incorporation of employees with full-remote contracts.
Data collection, process automation, and access
The adoption of digital onboarding systems has led to the digitization of other phases of the customer or employee journey. Nowadays, authentication is often considered as part of the onboarding process.
Granting access to products and services, platforms, systems or facilities is closely linked to the onboarding process. Currently, during identity verification and registration, user data is collected and compiled to create user credentials. These credentials can be based on a biometric facial pattern, data or password to, after completing the digital onboarding process, grant agile and secure access. 
In this way, modern authentication and login systems can integrate with onboarding solutions in an all-in-one solution that provides a unique experience and agility, eliminating the need for separate registration and access systems.
Tags