Index

Get the latest news right in your inbox
Access control has changed radically in the last decade. New security systems and solutions have changed the role of access controllers, giving them a more user-centric role and relying on digital solutions.
The concept should be approached from a broad perspective, as there is a general tendency to think that access controls are carried out only in physical locations, forgetting the access systems of digital and web platforms as well as hardware systems that can only be operated by certain subjects.
The incorporation of new users to digital platforms is intertwined with the digital onboarding of new customers where we can grant instant access to contracted products in the same process thanks to the electronic signature and Know Your Customer processes.
In this article we will discuss access control and management, delving into its types, the technologies that are helping to automate this security service, and what modern access control systems are used for.
What is access control?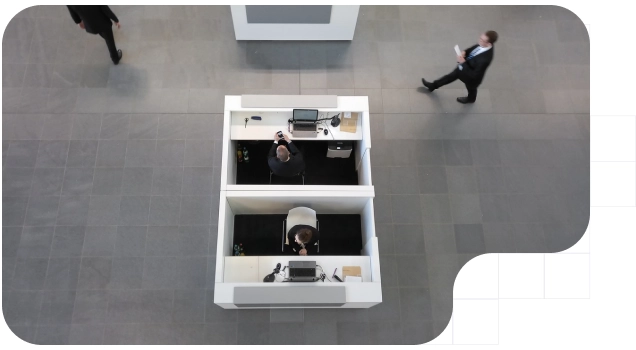 Access control is a security activity that aims to ensure that only specific users and people can access a certain area (offices, facilities, digital platforms, physical and virtual event venues, boxes, tools...). This also includes interior spaces (sub-areas) and the assessment of security levels by strata.
These control mechanisms provide layers of security and privacy to private and business environments. They ensure the physical integrity of people, goods, or information and prevent any risk (of different kinds) and various threats depending on the nature of the space to be protected.
Identity verification and authentication are a fundamental part of access control, granting or restricting access based on the results of completing these processes. Fortunately, today, thanks to AI and biometric technologies, we are able to complete them almost immediately (seconds or milliseconds).
Access controllers
As we mentioned in the introduction, the figure of the access controller has been and continues to be very relevant in this type of security service. These private security professionals, trained through access controller courses, perform evaluation, verification, and control tasks in the spaces for which they are responsible.
These security specialists are increasingly relying on electronic controls with physical and face recognition. This is especially useful in industrial facilities (factories, laboratories...) or in neighborhood communities. The combination of these with video surveillance systems creates a deterrent environment for unauthorized access and shields a space to provide agile and uncompromising security.
Access controls and policies: types and components
Applied computing and electronic security services have evolved enormously in the last decade. Although certain innovations have been around for a long time, it is only recently that we have seen them become widespread and standardized. NFC cards for entering an office or a gym or barcodes and QR codes read as electronic keys on screen readers have been around for not so long.
We have also seen vehicle access control with proximity systems or OCR readings of license plates. Access control in parking lots has also innovated with biometric or fingerprint systems for the opening of automatic barriers that enable fast, intensive, or chained access.
We must take into account not only the systems that perform these identifications and authentications of users but also the physical access systems that facilitate or prevent their entry (automatic doors, turnstiles, bollards, turnstiles, barriers...). The integration of these systems with new digital identification technologies is now easier and more convenient than ever.
When an entity (individual, computer system, vehicle, or computer) requests access to a resource, it must be reliably verified that it is who it claims to be and that this registered user has the relevant rights and permission to enter. We can divide resources in access management into two main types: physical (premises, company, home, office, country, building...) and logical (information, web platform, computer system, data center, application...).
Access control systems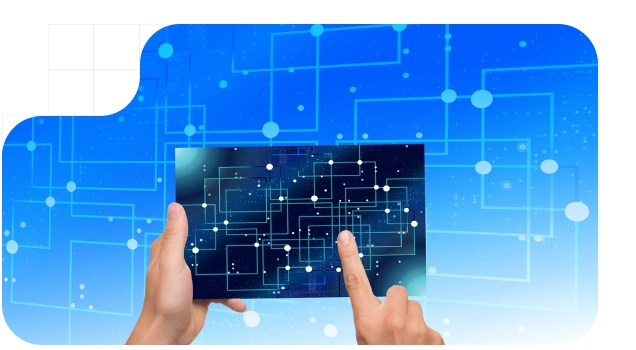 The access control policies present in the systems for this purpose specify the permission levels that a requesting user has and may have his access request denied or granted. The access requester is known as the "principal" and may be an individual, a process running on behalf of the individual, or a whole in which the individual is included called a subject (a company, a vehicle, a process, a computer system operated by a human) or an object (a piece of data sent or a specific logical resource as defined above).
As for access control policies, we can find four types:
Discretionary Access Control (DAC)

: According to this access control methodology, resource permissions are chosen by the resource owner. Each resource object is part of an ACL (Access Control List) with users and groups with their specified levels. It is one of the most common and has implementations with the owner and with capabilities according to the access control provider allowing transfers and delegations between users of the access system.

Mandatory (MAC - Mandatory Access Control)

: In this system we find that there is a central authority or organization that decides access policies, rather than a single owner for each resource. This is seen in large multinationals and other more complex and versatile systems. They include MLS multilevel security systems, which are quite simple (with Bell-LaPadula and Biba models) to manage correctly based on the confidentiality and integrity of resources and their organization. On the other hand, MCS (Multi-Category Security) is the lowest level of MLS with per-user labeling for accessing resources. In MACs we also find multilateral systems that could be compared to those used by banks (which also use Clark-Wilson models) or, with reservations, to file access permissions in Google Drive or Dropbox. 

Role-Based Access Control (RBAC)

: In these models, the assignment is crucial and is done based on the responsibilities of the users and not on themselves. In web platforms such as Hubspot and others, we can find similar examples, where we must assign a role to users, which includes a series of associated rights.

Rule-Based Access Control (RUBAC): The installation of digital access controls in companies is increasing, therefore, it must be approached from a professionalized perspective and relying on secure and capable access control systems. 
We must not forget, therefore, another of the key aspects to be taken into account when installing access control systems: the correct use of access control components and their mechanisms. There are three that must be understood in order: authentication (confirms that the user is who he claims to be before requesting access), authorization (indicates the resource that the authenticated user can access and grants him access), and traceability (a mechanism to ensure that the use of the resource does not exceed the rights granted to it once a certain level of access has been exceeded).
Automated access control
Controlling the flow of people in a space and the route they will take within it is also one of the main objectives of an access control system. Moreover, this turns out to be the main reason why more are being installed nowadays. 
Today's identity verification systems are capable of reliably identifying users in milliseconds with hundreds of anti-fraud controls in any circumstance and with just an internet-connected device with a camera. Advances in facial and voice biometrics have enabled more agile and convenient access control systems for both users and administrators.
Authorizing or restricting the access of people or users to physical or virtual facilities is now easier than ever thanks to SaaS software that does not require the organization that wishes to install it in its systems to incur large initial investments.
In addition, thanks to the expertise of these RegTech partners, developers of innovative software, they have renewed and expanded the capabilities of access control systems by enabling new use cases such as the ability to direct each user to a specific agent upon arrival at the establishment (bank office, telecommunications sector, insurance...). 
With this, if a new unregistered customer arrives and shows his face at the entrance, he will be redirected to an agent qualified for this type of customer, while if he is an already registered user with X contracted products and we can see that he has an open issue about a specific aspect of your services, we will redirect him directly to the customer service agent most capable of solving his problem.
Stand-alone access control systems are somewhat outdated, as they have many security gaps and are more easily hackable. Centralized systems, on the other hand, are unique and manage entries and incidents at multiple access points with different readers, but do not store information efficiently.
It is now that we come to distributed systems, which control access from a single point of command on a cloud web platform. System administrators have real-time control of the traceability of users who have accessed their physical or virtual spaces while users have the same experience as in the previous two systems. The information is shared and stored securely and in real-time.
When it comes to identification methods, users are clear: they prefer facial biometrics. This standard, which has become widespread thanks to its use in mobile devices, is secure, efficient, and simple. Identification cards, fingerprints, coded keyboards, and manuals have become obsolete because they are easy to breach. Facial recognition is the current bet of the vast majority of organizations (educational as IE) and companies (Amazon). 
These digital systems are adapted according to the size and levels of security and customer support to be provided. The entrance to venues such as concerts, festivals, and congresses and also its use already in airports endorses its reliability.
Advantages of digital security, customer service and control systems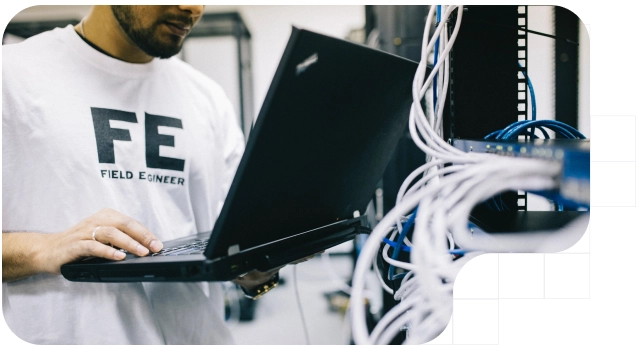 To conclude, we are going to describe a series of advantages and benefits of access control:
More personalized customer service, which translates into more sales and a better reputation.

Excellent security for any virtual or physical environment in which you work and its associated resources.

Reduction of risks and expenditures to address confirmed threats.

Improved capacity management.

Complete elimination of identity fraud and impersonation.

Innovative and simple experience.
Tags