Index

Get the latest news right in your inbox
Digital identity is gaining more and more weight as the years go by. This concept, which was born at the beginning of the century, has gained relevance for two main reasons: the awareness of a large part of society about the privacy of their data and the approval of national and international regulations that regulate the way in which companies and users interact through digital media.
However, sometimes the concept is a bit ambiguous; being used by some to refer to all the information and data uploaded to different websites, and by others as a standard with which to identify users. So, can we say that there is one definition that is more accurate than another?
What is digital identity?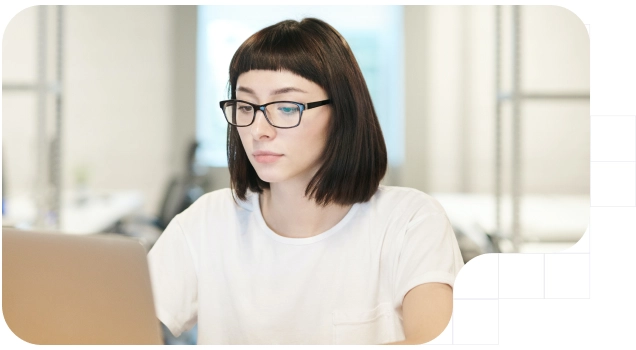 The concept of digital identity can be seen from two perspectives. The first - and the most common when looking for information on this term - is based on the premise that it is built gradually. As users interact and create profiles on different websites and portals, they leave a trace of their activity that identifies them (the real or physical identity of an online user can be intuited through the information they have left behind).
Thus, we can define digital identity as the conglomerate of information and data (in any format: written information, photographs, profiles, addresses...) that has been stored in different places on the Internet. However, the term to be used for such a description is the digital footprint. 
We can also see how the term digital reputation appears in similar searches. Although it is related to the digital footprint, its definition is different. Digital reputation is the level of prestige, renown, or popularity that a company or individual has on the network. In other words, if a company has a good digital reputation, it means that the information about it on the Internet is positive and there are good comments about its performance. On the contrary, we would speak of online or digital reputation problems when there are dozens of negative comments in the different media or networks of the company.
It is the image that others have of us based on all the information they have obtained through online media and digital channels. This way of seeing and understanding ourselves on the Internet may or may not correspond to reality, but it has real consequences.
As we have seen, there is a lot of confusion regarding the different denominations: digital identity, electronic identity, digital fingerprint, digital certification... Therefore, we must approach the concept of "digital identity" from a more realistic and professionalized perspective.
The second premise - and the most accurate - is based on the creation of encrypted and unalterable digital data that correspond to the identity of a physical person in a digital environment. In other words, we define digital identity as a set of concrete, unalterable data created under a standardized process that allows others to distinguish us from others and not confuse us with someone else.
In other words, just as on the physical plane we are unmistakably distinguished by our facial features, our tone of voice, our iris, or our DNA, on the digital plane some of these factors can be digitized to recognize us on the web. Unlike the digital fingerprint - where one can lie in the data one leaves and these are spread in a non-standardized way throughout the network - the digital identity is a static element created specifically to facilitate the identification and authentication of a physical person online.
The use of digital identity: companies and users
Electronic transactions have been increasing exponentially in recent years. The number of users who use the Internet to carry out high-risk transactions is increasing daily. Opting for trusted environments has been the path followed by both regulations and companies and users to be able to interact remotely with legal guarantees and security.
Digital representation or digital identity solves many of the challenges that existed in terms of digital transactions. Now, trusting the Internet is much easier if the website or the user has a certification that guarantees that whoever is behind the screen is who they say they are.
The concepts of authentication and authorization are key to our use of digital identity. The way to protect it is through its validation by trusted third parties, who confirm it and perform identity verification checks to ensure that everything is in order.
This type of system avoids problems such as identity theft or impersonation and generates a guaranteed model that formalizes what has occurred on the digital level. Digital identity is therefore used by companies and users to comply with rules and regulations while providing security and legal support to operations, orders, or purchases made on the Internet or any remote digital channel.
Here are a few examples of relevant use cases where digital identity is essential:
Opening an online bank account

.

The sending by a company of a

certified electronic notification

communicating the

termination of the provision of a service or insurance

.

The signing of a

work report or monthly clockings by an employee working remotely

.

The

registration of a new mobile line and its activation via web

.
Regulations governing electronic identity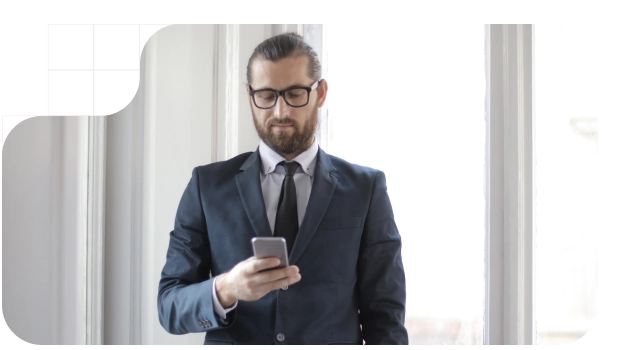 There are technical aspects that must be taken into account when issuing and using a digital identity. In this sense, digital certificates or electronic certificates come into play, being widely recognized by the most demanding regulations in most markets.
These certificates include data unequivocally associated with a person or legal entity and have all the legal guarantees as they are issued by certification authorities and Trust Services Providers legitimized by national and international official bodies.
eIDAS (electronic IDentification, Authentication, and trust Services) is the main regulation that governs digital identity in all European Union countries and the directive that national laws of other states take as a reference to develop their own framework given its great proposal. It contains the specifications on which digital certificates must be created and issued.
Its future update - eIDAS 2 - proposes the creation of a digital eWallet system that acts as a means of electronic identification in which the digital identity will be stored.
Another of the regulations to be highlighted is the GDPR (General Data Protection Regulation), which is more closely linked to the concept of digital footprint and reputation that we have seen previously and which gives users greater control over the data they have provided to companies over the Internet. 
For its part, PSD2 (Payments Service Directive 2) and its secure authentication standard SCA (Strong Customer Authentication) have supported the idea of a digital identity based on inherent authentication factors by recognizing biometrics as one of the main factors to be used. The FIDO Alliance and other bodies support this idea and ensure the proper performance of the use of digital identity by companies and entities.
Systems and tools to protect digital identity
We could start by addressing simple tips to protect our digital identity. There are basic protection measures such as avoiding public wifi networks, not communicating to anyone data that only we know such as passwords, pins, or personal data, setting our social network profiles in private, being discreet online and in public, choosing secure passwords with passphrases or accessing secure https websites.
However, the greatest care we must take with respect to our digital identity is over the authentication factors that allow us to make use of it. Fortunately, those systems that use inherent authentication factors such as face biometrics or voice recognition are impassable thanks to their perfect performance today.
Due to the development of blockchain, artificial intelligence, and biometrics, digital identities are becoming increasingly secure and sophisticated. End-to-end platforms such as Tecalis, offer companies and users secure onboarding processes to tackle decisive use cases in the digital economy such as those detailed above.
KYC (Know Your Customer) workflows identify users for a process in which corroborating that who is behind a screen is really who they say they are is crucial. These tools make use of identity documentation validation models and anti-fraud controls to record and store the identity of a prospective customer and then offer them a contract signing process.
The advanced electronic signature with KYC and the rest of the signatures that use digital certificates to authenticate the user also protect the digital identity. The biometric data collected are impossible to supplant or falsify and thus the operation carried out through the Internet has full validity, security, and support by the economy and society.
Tags