Index

Get the latest news right in your inbox
eNotices have been used by administrations as a certified method of communication with citizens for more than a decade. The electronic offices of the various agencies bring together these certified messages.
However, the use of electronic notification has been extended to the rest of the economic activities being the safest, most effective, and guaranteed method to make communications and send relevant information between companies and their customers, employees, suppliers, or partners.
What are e-notices?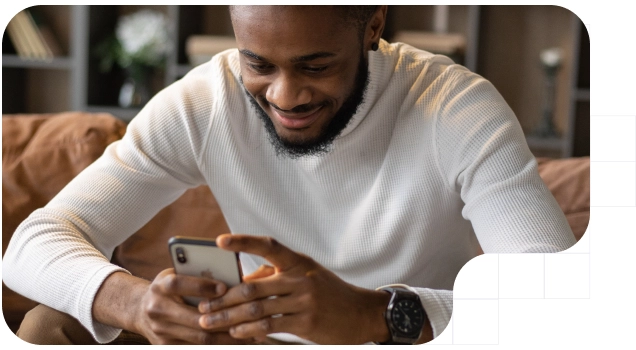 eNotices are guaranteed publications of communications between two parties. The sending of a series of information through this method implies legal and juridical consequences. Its use is prominent in public administration and governments in relation to administrative procedures between citizens and agencies or between different public entities.
Currently, this method of sending is used by companies in all sectors of activity to send electronic communications relating to documentation submissions, service provision purposes, due dates or responses to requests.
Electronic notifications are a standard defined by the European regulation eIDAS (electronic IDentification, Authentication, and trust Services). This international regulation sets out the guidelines for communication between two parties to be considered an eIDAS electronic notification and to be supported and endorsed by the law, being presentable evidence in case of a dispute before a court or arbitration entity.
How to send an eNotice
e-Notices replace the traditional paper notification and what we know as eFax, with the same legal backing. It is a digital communication method that leaves a trace of the path it has followed and of the activity of the information contained in the sending.
An electronic notification sent according to eIDAS standards has a non-repudiation guarantee. In other words, it can prove the participation of the parties in the communication, thus avoiding the possibility of denying that the sender sent such notification or that the receiver did not receive it. 
This is done either by the open publication method of electronic notification or with a certified mailing with acknowledgment of receipt. The format of the content is somewhat indifferent (documents in any format or simply plain text telegrams), although it must be sealed by the same methods used in the electronic signature. In this way, we guarantee a bidirectional process (between two parties and where there is no room for unilateral generation).
This authentication at the source and identification of the destination can be further extended thanks to state-of-the-art end-to-end traceability techniques based on blockchain technologies. The best RegTech solutions for sending electronic notifications to companies include functionalities and features in this aspect to further strengthen their evidentiary capacity.
Relevant use cases for electronic notifications
As we have been developing, e-notifications are already part of the daily life of companies in all sectors. Previously, penalties and legal problems related to disputes where there was no evidence or trace of communication between companies and their customers or employees generated large losses of time, resources, and in many cases large economic amounts.
Fortunately, thanks to the development of SaaS (pay-per-use) e-notification platforms for enterprises, any business regardless of size or stage can use them to secure its business and support its key operations. 
It applies both in the B2B environment (especially useful in partnerships or with suppliers) and for B2C - also in B2G and B2B2G as we mentioned at the beginning. In B2E (Employee) environments, it has also meant the end of disputes and has improved the delivery of basic documentation such as payslips or general circulars with agreements or other relevant content.
Telco sector
The telecommunications industry has been using eNotifications for years due to the strict regulations and sanctions and the increased control that regulators have over the players in the sector (highlighting not only the operators but also all those partners that work with them in the commercial work in alternative channels).
Notification of the

beginning of the period of permanence

.

Registration and cancellation

of lines or provision of services.

Registration of

complementary services

such as additional contracts (streaming platforms with agreements, renting of mobile devices, etc.).

Changes

in pricing or services provided.
Insurance
The insurance sector is one of the sectors that makes the most (if not the most) use of electronic notifications and e-notifications. Given the nature of their business and the regulations that apply to them, they must provide certified proof of dozens of transactions for their clients.
End of a contract

(especially relevant in

health

or home

insurance

).

Notices of

renewals

, expirations, or changes.

End of

insurance

provision

(required by law to be communicated in this way).

Internally, there are dozens of operations such as the dispatch of

expert reports

with expiration dates.
Banking and Financial Services
In the same vein as the insurance sector, the financial industry is highly regulated and faces many challenges at the sanctioning level. Increasingly, regulators are focusing on their activities, including FinTech and WealthTech, to organize the industry's operations in a safe and secure framework.
Warnings of

abrupt changes in

the stock markets.

Debt

claims and

credit assignments

approved or denied.

Relating to

payment obligations

at inception for closing.

Changes in

commissions or

contractual

clauses.

Certifications of

knowledge of conditions and level of risk

.

Opening of

order for payment procedure

.
Utilities
Very similar to what we have already seen in the telco sector, companies and providers of basic services and supplies (electricity, water, gas...) must notify their users of changes in the provision of the service by means of notifications in electronic format and with availability.
Education and competitive examinations
Both in public and private universities and in public administration recruitment processes (or in dealings with those already hired for positions and positions), educational institutions around the world and public agencies use electronic notification to advertise dozens of regulated operations.
Sending of

certificates and titles

.

Announcements, deadlines, phases, and admission lists

.

Denial or approval of

enrollment

applications.

Proceedings with the student regarding

academic credits

and other formal requests.
Human Resources
Using this means of electronic communication to trusted electronic standards will create a friendly environment in which to interact with employees without confusion or misunderstandings. From sending offers to candidates to changing work locations to sending payrolls or terminations, these systems have eliminated all types of labor disputes.
Sales, accounting, and logistics
All aspects of contracts and agreements must use eFax to support compliance. In negotiation processes, whether for regular commercial sales or in mergers and acquisitions, it is of vital importance to have e-communication systems in place. 
Similarly, electronic invoicing and collection management (reminders and late payment notifications) are intertwined with e-notification and its functionalities.  As for the logistics or supply chain function, the origin and destination of shipments can be traced along with the time stamping of electronic notifications.
eNotices applications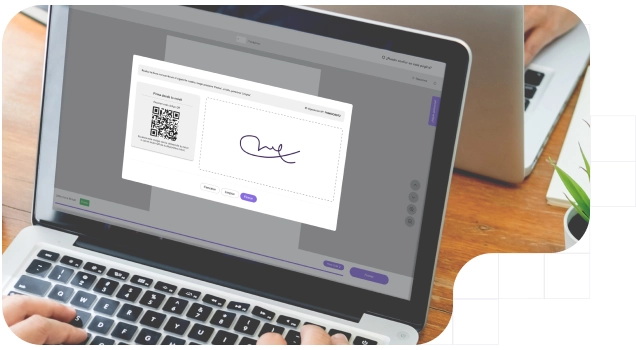 Governments and institutional bodies often use the Common Administrative Procedure of Public Administrations to implement notifications through electronic means on their own platforms where they integrate solutions for sending electronic notifications.
The vast majority of users wonder how to consult electronic notifications: it is a simple process that depends on the system used by the issuer of the notification.
In G2B (government-to-business) and G2C (government-to-citizen) models, electronic sites are made available that are accessible to users through authentication systems with high-level identity verification (generally by means of a digital certificate).
Some local corporations and other state agencies have begun to allow access to electronic notifications without the need to register in their systems. The user simply receives a notice or notification through a digital channel (email, sms...) and can consult it through a link (after verification of identity with different accepted methods).
Once the user has identified himself/herself by means of an electronic certificate, digital identity documentation, pin code, or SMS authentication, he/she can consult his/her notifications in the notifications and communications sections. 
This is so because the information transmitted (the electronic notice or communication and its contents), which is the key to the guarantee of non-repudiation, must be guaranteed and accredited. Once accessed, the notification can be consulted, but it can also be rejected, with the consequent legal consequences, if any, depending on the content of the sending.
The electronic notification and e Notices applications operate under the highest standards of confidentiality, in compliance with the GDPR and the most comprehensive privacy regulations.
The role of electronic signatures
The electronic signature is crucial for electronic notifications. In them, time stamps are used both at the time of sending and in any subsequent activity. The same technologies and standards are used to prevent subsequent alterations to the content of the sending (or certify its occurrence) and its immutability.
The audit reports that can be found in biometric advanced electronic signatures and five-year escrow services are shared elements between eSignature and electronic notification systems and models. Both notarized deposit and server delivery confirmations are used by RegTech solutions for both application types.
Tags