Index

Get the latest news right in your inbox
The simple electronic signature is one of the three types of digital signature proposed under the eIDAS regulation. This digitized method of reaffirming consent to the content of an electronic document (contract, agreement, acceptance of conditions, etc.) has become more widespread in recent years. However, it is necessary to take into account the keys to its use so that we apply it in the right circumstances.
Most electronic signature operations are still not being done properly: some use methods that are too lightweight and do not provide the sufficient level of legal backing necessary for the operation being filmed, while others go too far in requiring a type of electronic signature that is not the most appropriate for the use case. 
Let's see then, how simple electronic signatures are made and in which situations their use is recommended.
What is a simple electronic signature?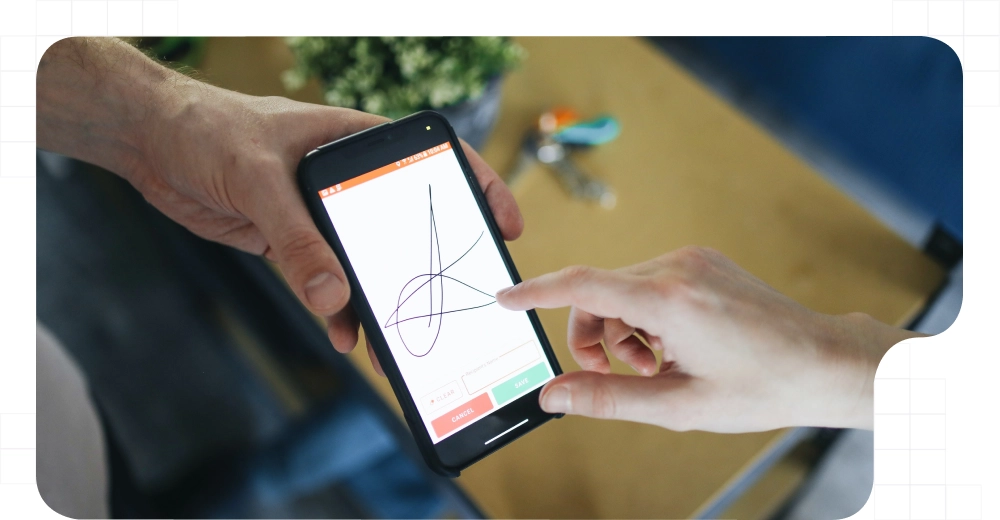 The definition of simple electronic signature is used by the companies that use it to differentiate it from advanced electronic signature and qualified electronic signature. The latter two methods are properly included in eIDAS (electronic IDentification, Authentication and trust Services) and include a series of very specific cryptographic and security standards.
That is to say, the term "simple electronic signature" is not included in this regulation, but it does mention the concept of "electronic signature". We can therefore speak of a simple electronic signature as data in digital format connected with others of the same type and logically associated to sign a file or document.
This means that there is no specific security standard that indicates how these two pieces of information should be associated: those that identify a natural or legal person and others that contain the information being validated by one or more parties. Here, the electronic evidence is very limited, as there is no requirement of any kind.
The security of this will depend on the simple electronic signature provider, application or software. It has the ability to decide what it means by simple electronic signature and what kind of security controls and technical operations it adds to the signature to support it.
Characteristics, types and advantages
This type of digital signature is very simple and fast. It requires simple technology and little time from the signing user and the applicant of the signature because they do not have to perform advanced identity verification processes. It is generally used to accept the content of documents and low-risk contracts but does not identify the signing parties beyond the graph (graphic signature) that can be inserted into a digital document as if it were an image.
Sometimes some metadata is included, but in a basic form and without taking into account the characteristics proposed by eIDAS or the national regulations of the different markets in which these signature processes take place.
Regulation, support and legal support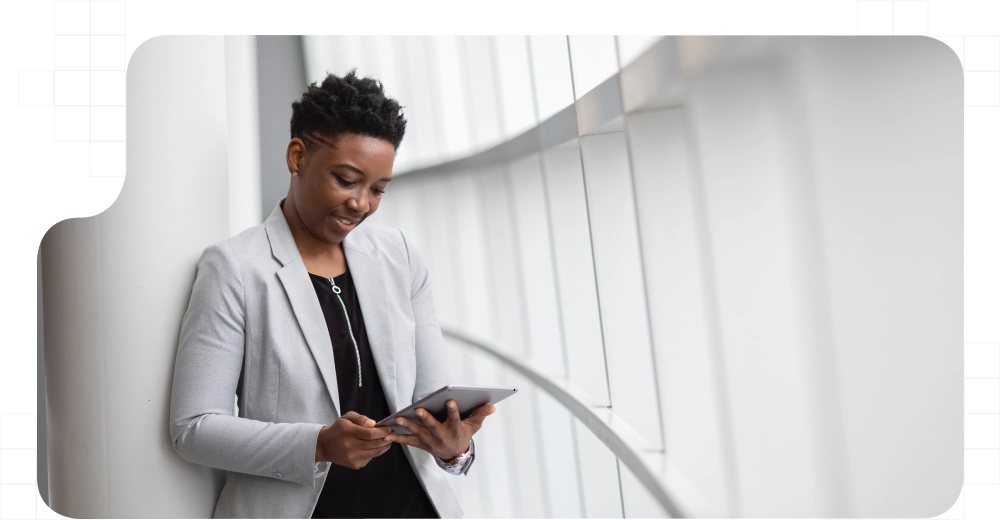 If we find ourselves in a court case or any type of dispute that must be resolved with regard to the operation contained in a simple electronic signature, it is practically impossible to prove that the person who signed the document is the legitimate owner and the one who made the graph contained in it. In a court of law, it is not considered to have advanced legal validity.
Simple electronic signature steps
The document signature method in this type of application goes through a series of very simple steps that must be carried out from the moment the document is uploaded to the platform by the person who drafted it until it is finally signed by the person to whom it has been sent.
In a standard simple electronic signature solution, the process usually runs as follows:
You upload the document or file you want to be signed to the electronic signature software platform or to your own system with API integration.

Enter the telephone number or e-mail address where you want to send the signature request.

Once delivered, the recipient opens the link to the platform from their preferred device with internet connection (mobile, tablet, computer...). It is not necessary to install any software, it is done from a web browser.

The recipient checks the electronic content sent and, if he/she agrees, signs either with a touch screen or using a mouse.

On some occasions, it may be requested that a photocopy or image of attached documentation be attached to the document, either identity documents (ID card, passport, driving license...) or other supporting documents such as invoices, pay slips or any other type of additional documentation. Solutions such as Tecalis include OCR and KYC for the process as an option.

The applicant receives the signed document back.

For added validity, some solutions extend the backup by requesting security authentication via an OTP by SMS or email.
After this, the requester can download a copy of the audit or backup document that attempts to establish minimum guidelines for an electronic evidence trail. This is not common in simple electronic signature solutions, but as a general rule applications include it anyway. 
This provides a higher level of legal support for the challenge of the signature in a dispute process. For a higher level, the advanced electronic signature or even the biometric advanced electronic signature must be used, both of which have full legal validity.
Simple electronic signature use cases and success stories
Simple electronic signatures are useful in many circumstances where low-risk agreements are being signed or to sign off events without much legal implication. What's more, the integration of simple electronic signatures under these types of transactions is sometimes even simpler: it can be automated without the need for 
Thanks to the intelligent integration of digital signature systems in company tools and applications, it is now possible, for example, to sign an employee's clocking-in with a simple signature without the need to constantly create a network. If it has been previously defined, it will do it only once, then, just by authenticating, you can automate simple electronic signatures for dozens of uses.
Some of the use cases where it does make sense to use simple electronic signatures are:
Acceptance of the terms of use of a platform, product or service.

Approval and request for working vacations in companies of all types.

Employee records: time of departure, entry and breaks.

Parcel deliveries, collection and signature of delivery notes or receipts.

Firms in the hotel sector where products are rented for a specific period of time in tourist locations and experiences.
Electronic signature solutions 
The simple electronic signature (FES) can also be understood as a certificate but transferred to the signature of documents or files online. Some providers of simple electronic signature solutions also call it a Simple Digital Certificate, although it seems to be more of a marketing name than something that really has legal meaning and effect as we have seen above.
On some occasions the person may be asked to access the simple electronic signature procedure by entering a piece of information that only he/she should know, such as a password or his/her identity document number. Although it provides a certain level of identification, it is quite low and does not meet the requirements of the advanced electronic signature at all. Let's remember that it is only a digitalized signature inserted in a coherent way in an electronic document or file.
With respect to a non-digitized signature, of course it has much more validity, since it does include some data that can identify and that we mentioned above. In addition, it avoids the possibility of loss and the creation of forged copies is much more difficult.
For companies, the use of simple electronic signature solutions brings dozens of benefits from the optimization of all processes related to employees, delivery notes with suppliers and registrations to the use as standard by the logistics sections. The cost savings are enormous, since the physical storage space for documents is completely eliminated and the use of paper, printers, inks and stamps is avoided. 
Travel and the risk of loss disappear completely, increasing the company's image as a digital business committed to sustainability and environmental impact. It helps employees to focus on important tasks by automating the entire back-office and dozens of bureaucratic and administrative processes.
On the other hand, thanks to the electronic signature, many more agreements can be signed in half the time, increasing the number of customers, their satisfaction and creating automated email deliveries without having to create them with each new signature request.
Tags