Index

Get the latest news right in your inbox
eSignature systems have reshaped the way of closing deals and contracting products both online and in face-to-face environments. While the vast majority will have already begun to use these electronic signature platforms, there are still some companies and professionals who have not yet adapted to this new standard.
In an increasingly digitized economy, and thanks to the possibilities of new web platforms in SaaS format, new eSignature models and approaches with different features and functionalities have emerged. Below we will analyze the term, delve into the process of signing documents that can be done with this system, and what should not be missing in e-Signature solutions for companies and individuals.
What is an eSignature?
eSignature is a legally accepted format for signing documents digitally, eliminating the need to print, manually sign and scan physical documents. These elements of the traditional way of signing documents were easily forgeable and did not constitute valid evidence in court, with very little probative value in the event of a dispute.
eSignatures are used to authenticate the signer's identity and guarantee the integrity of the document and the linked files, if any. There are different methodologies for their creation with different platforms and companies that offer systems to send documents and have them digitally signed.
As for the term, eSignature is an absolute synonym for the concept of electronic signature, regulated by national and international standards, which must comply with a series of technical and formal characteristics in order to be considered as such. 
Electronic signature and eSign
Just as we find different denominations to refer to the electronic signature, we also find the terms Digital Signature, Online Signature, and eSign. 
The Online Signature can be understood specifically as the process of electronic signature in an online channel; that is, through the Internet and generally in free web applications of which many do not comply with the regulation. As for the digital signature, this can be developed anywhere and the concept acts as a synonym of electronic signature in its generalized use, although the term electronic signature is included in the laws and regulations that regulate this standard.
Although for the exercise of the electronic signature, we need a device with an Internet connection, we can make a digital signature in a store, through a request sent by an agent in a phone call, or in a device that is provided to us in the street. 
When we talk about Online Signature we are closer to examples such as the signing of an insurance contract when we contract it directly through the Internet without going to a physical commercial office or without calling a commercial agent in a call center. 
Regarding the name eSign or e-Sign (also written e Sign without hyphen in many occasions) it is simply an abbreviation of eSignature, e-Signature, or e Signature.
How e-Signatures work
e-Signatures work by using cryptographic technologies to ensure the authenticity, integrity and non-repudiation of the signed document. These technologies allow the electronic signature to be legally binding and to comply with security and privacy requirements. In the same way, e-Signatures are performed by RegTech partners that have QTSP qualified trust service provider status, they can offer advanced and qualified electronic signature services using the technology to comply with eIDAS standards that mark how this provider should proceed.
When a document is signed with an eSignature, a unique, encrypted code is generated and attached to the document. This code, along with other relevant metadata, is used to verify the authenticity of the signature and the document itself. It is linked to the timestamp and attached to an audit trail that gives evidentiary capacity to the entire process. In addition, a digital certificate can optionally be used to support the signer's identity with other methods and ensure the integrity of the signing process.
The insertion of the digital certificate can be replaced by an identity verification performed through the Know Your Customer standard, with active and passive proof of life also recognized by the regulation and which is even more secure than a digital certificate as it is done in real-time and reliably verifies that the user who is interacting is who he/she claims to be.
How to sign documents with eSignature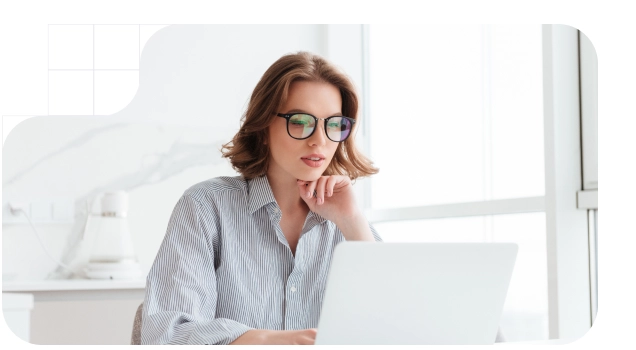 Signing a document with eSignature is a simple and efficient process. Generally, a similar workflow is followed in most eSignature solutions. These electronic signature tools allow individuals and organizations to sign documents digitally, eliminating the need to print, scan or send physical documents. These solutions offer a secure and legally valid way to sign contracts, agreements, and other types of important documents.
Below we explain in a basic way and from a generalist perspective the steps to sign a document with eSignature:
Select the right eSignature solution

: There are a number of eSignature solutions on the market, both free and paid. It is important to choose a solution that meets your needs and complies with legal and security requirements.

Upload the document

: Upload the document you wish to sign to the e-Signature platform. It can be a PDF file or another compatible format.

Sending and signer identification

: The eSignature system will request signer identification upon reaching the signer through a number of proposed channels (email, SMS, messaging apps, QR...). This may include entering personal information or using additional authentication methods such as passwords, a KYC process, or OTP verification codes.

Electronic signature

: Once the signer's identity has been verified, the document will be displayed for electronic signature. The signer can use the mouse, a touch screen, or even a stylus (Wacom tablets for example connected to a POS terminal) to digitally sign the document.

Verification and completion: Once the electronic signature has been applied, the system generates a unique code and a time stamp to verify the signature. The signed document is ready to be downloaded or sent to other involved parties along with the audit document in compliant eSignature solutions.
How do the best e Signature solutions look like
The best eSignature solutions share several key characteristics that distinguish them. It should be remembered that many solutions that are sold as such are not really an electronic signature and opt to simply embed an image of a person's signature on a document, something that has no legal backing or legal validity whatsoever. Here are some features typically found in the best eSignature solutions:
Robust security:

eSignature's superior solutions implement advanced security measures such as end-to-end encryption, digital certificates, two-factor authentication, and fraud protection to ensure the integrity and authenticity of electronically signed documents or even validation of identity documentation with

KYB Know Your Business

and advanced OCR techniques.

Audit and traceability:

eSignature solutions record signature-related events, such as who signed the document, and when and from which device, providing an audit trail and traceability even of subsequent alterations if made.

Intuitive user experience:

A good e-Signature solution should be easy to use for both the sender and the receiver of the document. It should offer an intuitive, user-oriented interface with clear instructions on how to sign or send documents.

Digital workflow:

These solutions allow sending and receiving documents for signature electronically, but must offer parallel, passive, and sequential sending solutions to suit the use cases of the companies launching the requests.

Signature flexibility:

The best eSignature solutions offer different signature methods, such as typing with a finger or mouse, uploading a signature image, or using digital certificates. This allows the signing parties to choose the option that is most convenient for them. On the other hand, they should also provide a choice between simple, advanced, qualified, biometric, and certified communication signatures.

Integration and compatibility:

Effective solutions are easily integrated with other tools and systems, such as document management software, cloud services, and proprietary and third-party business applications. This facilitates the incorporation of digital signatures into existing workflows and improves operational efficiency.

Additional functionalities:

The best eSignature solutions typically offer additional features such as signature reminders, document tracking, secure long-term storage, the ability to send multiple documents in a single package (envelopes), and customization options to suit the specific needs of each organization.

Reliable customer support:

A quality solution provider must offer good customer service, with reliable technical support and timely response to queries and problems that may arise. Likewise, it must act as a compliance partner for its customers by acting as a trusted third party or third-party interposer to ensure non-repudiation and fulfill its responsibility as a supplier.
Remember that choosing the best eSignature solution will depend on your specific needs and requirements. It is advisable to research and compare different providers to find the option that best suits your particular needs.
e-Signature for business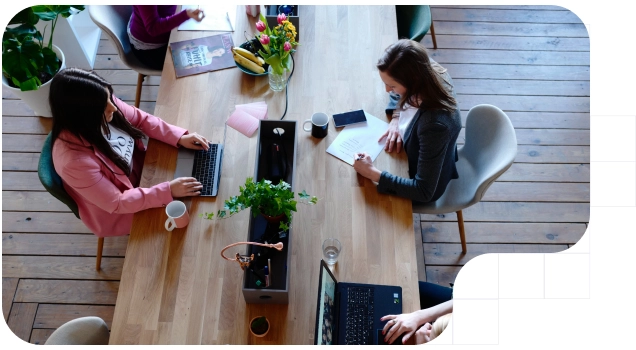 Enterprise-specific e-Signature and e-Signature solutions offer functionalities and features tailored to the business needs and use cases of each industry and sector. These tools are designed to streamline the workflows of the professionals in the different areas that need to use them:
Contracting, customer onboarding, and sales:

eSignature solutions are widely used in contracting and sales processes. For example, in the real estate sector, companies can use eSignature to sign leases, purchase and sale agreements, and other documents related to real estate transactions. In the financial sector, institutions can use electronic signatures to sign loan contracts, bank account openings, and insurance contracts. These solutions streamline the signing process, reduce waiting times and allow deals to be closed more quickly and securely thanks to KYC/AML controls associated with these electronic contract signatures.

Human resources:

In the human resources department, e-signature solutions are used to streamline the processes of hiring, personnel management, and company benefits administration. For example, employees can digitally sign employment contracts, non-disclosure agreements (NDAs), and consent forms. In addition, e-Signature allows employees to electronically sign documents related to benefits administration, such as enrollment forms for health plans or retirement plans, as well as remote sign-ins for employees working in physical locations other than offices.

Accounting department:

The accounting department has great relevance in approval processes and signing of financial documents. Companies can use electronic signatures to electronically sign invoices, purchase orders, and supplier contracts. 

Supply chain and purchasing:

In the field of supply chain and purchasing, it allows streamlining procurement and contracting processes with suppliers. Operations such as signing supply contracts, service agreements, and purchase orders are carried out with eSignature. This facilitates collaboration with suppliers, reduces lead times, and improves efficiency in supply chain management.

Customer care and after-sales service:

In customer care and after-sales service, we see use cases for electronically signing service contracts, service level agreements (SLAs), and consent forms.eSignature facilitates the management and secure storage of signed documents for future reference. On the other hand, a great functionality of eSignature solutions, electronic notification, is essential in sectors such as insurance to send certified communications about the end of the contract or termination of parties, and also in utilities to communicate the non-delivery of the supply.
Enterprise e-signature solutions enable administrators to manage and control e-signature activities across the organization from a single, centralized platform. This includes the ability to configure signature policies, set user permissions, assign roles, and track the status of documents being signed.
These solutions integrate with existing business systems and applications, such as document management systems (DMS), human resources systems, collaboration platforms, and other tools used in the organization, both proprietary and third-party. This facilitates the easy incorporation of electronic signatures into existing workflows and operations with greatly improved productivity and reduced costs.
In terms of personalization and branding, eSignature's enterprise tools include customization options to match the company's brand identity. This includes the ability to add custom logos, colors, and styles to emails and user interfaces, helping to maintain a consistent company image across all communications to customers and other stakeholders.
It is important to note that the specific features may vary depending on the enterprise eSignature solution provider. It is advisable to evaluate different options and consider the specific needs and requirements of the organization before selecting a solution, asking the experts of each company.
Tags