Index

Get the latest news right in your inbox
The digital signature has completely transformed the way of closing contracts, accepting conditions or reaching agreements between businesses and individuals. This has been possible thanks to the development of key technologies such as cryptography and the application of algorithms based on this type of digital solution.
This term is commonly confused with an electronic signature. However, there are subtle differences between the two that you should be aware of, especially if you are a business that closes contracts on a regular basis or works with communication systems that need legal backing.
Online document signature
Digital document signature solutions are no longer an option. Businesses and organizations that still maintain handwritten and printed document systems waste time and resources in maintaining less secure spaces in which to store them. In addition, privacy and data processing regulations force companies to adapt to this digital standard, which, on the one hand, automates compliance with these regulations and, on the other hand, allows companies to have quick access with instant consultation systems.
Relying on a digitized documentation storage model is not only an internal advantage, but also a necessity to be competitive in the market. Opting for digital signature systems makes it possible to close product and service contracts remotely with the same validity as in person, something that is essential for any company in the 21st century given the demands of today's consumer.
What is digital signature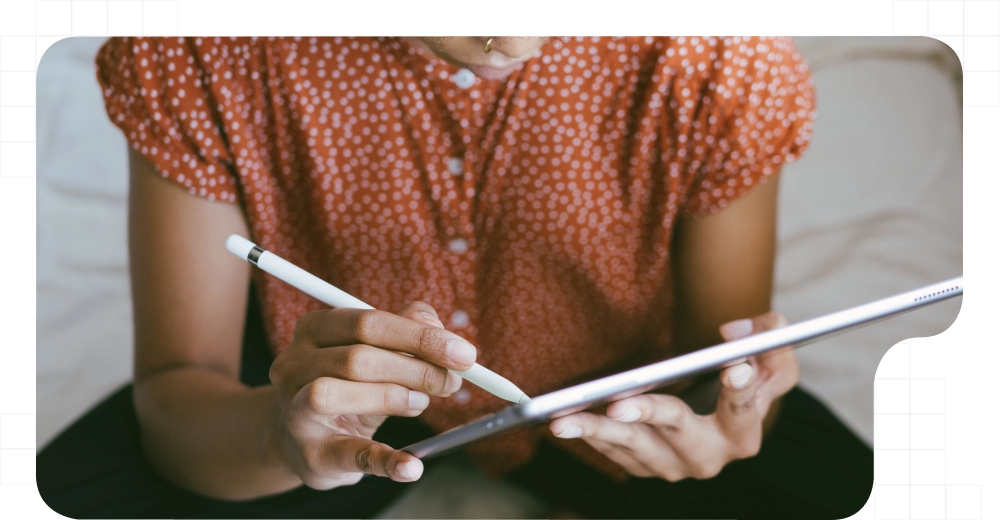 A digital signature is a technological application that verifies the validity of a message or content in digital format. This content is usually an electronic document: labor contract, commercial contract for the provision of services or purchase of products, agreement, acceptance of conditions ... any type imaginable in both B2B and B2C. It can also be other types of messages, and images or include any digitized file regardless of the extension.
Thus, we can say that the digital signature consists of the use of tools based on mathematics and encryption capable of creating keys to ensure that the issuer of this content is a real and identifiable person. It is the part of the electronic signature that guarantees the capacity of non-repudiation in the emission of messages and that this one has not suffered modifications after its sending or signature, being conserved in total originality. 
It is the technology behind the electronic signature, a concept closer to the legal and technical conception. The digital signature acts as a certificate of guarantee of security and confidence for any judicial process. This data encryption gives the highest level of reliability to a signed document, which is known as timestamping.
The sealed data is a public key in an asymmetric cryptography model that generates two keys with blockchain technology in an end-to-end system. In this way, a public and private one is created that are correlated. After that, the signature concept takes place by linking this with the content (document, message, agreement...) and can be verified later through hash functions.
The vast majority of digital signatures obtain a time stamp that can easily be evaluated to check if it has been modified. This is also used to create a guarantee of non-repudiation. That is, the sender can have proof that the receiver has read the message.
Digital contracting and communication 
After knowing its details, we must now consider how to create a digital signature and its use. The answer to this question is not unique, because depending on the chosen solution and the use case where it will be applied, its implementation is different. There are two key moments in which digital signature technology is used:
Electronic Signature

: This use is generally for the

signing of contracts and documents

. As we have been anticipating, from the hiring of personnel to the signing of home insurance or the acquisition of a company by another, the digital signature plays a fundamental role to

guarantee the whole process with its security standards and digitize it

. We can find this technology in

simple

and

advanced electronic signature.

Certified Communication (eFax)

: For

communications between two parties

, the digital signature seals the information sent to leave a

complete electronic record and evidence

of the

sending of a message and the reading of its content

.
Beyond the initial advantages of the purpose of this technology, the implementation of these solutions is generating great benefits for all types of companies, organizations and institutions. From the reduction of operating costs to the boost in the confidence of its users because they are interacting in a secure and reliable environment. Likewise, at the marketing and sales level, it is helping the growth and acquisition of new customers by responding to the demands of today's customers.
Digital signatures make it possible to verify the veracity and authenticity of a document and the commitments it includes, as well as to prevent subsequent forgeries or modifications. The use of these solutions prevents identity theft and other impersonation techniques. In any business, ensuring that the person signing a document is who they say they are is fundamental - and in many industries, it is even a legal obligation to have systems in place to corroborate this.
KYC in the digital signature
Although the digital signature always produces the authentication of origin, for higher-risk processes or operations in highly regulated industries - such as BFSI (Banking, Financial Services and Insurance) - the support is extended by joining the Know Your Customer (KYC) process to the digital signature. This guarantees to the highest legal and technical standards the identity of the signatory in a remotely produced document signature. This is perfect for guaranteeing the integrity of the original and the document.
The best digital signature solutions include the possibility of requesting an identity verification along with the document signature, which is sealed with the same encryption technology under such exhaustive standards as those of the European eIDAS (electronic IDentification, Authentication and trust Services). The process consists only in showing the face together with an identity document to a digital device that collects and validates that information to join it to the digitized handwritten signature inserted in the document, message or content of the transaction.
Digital signature for companies and businesses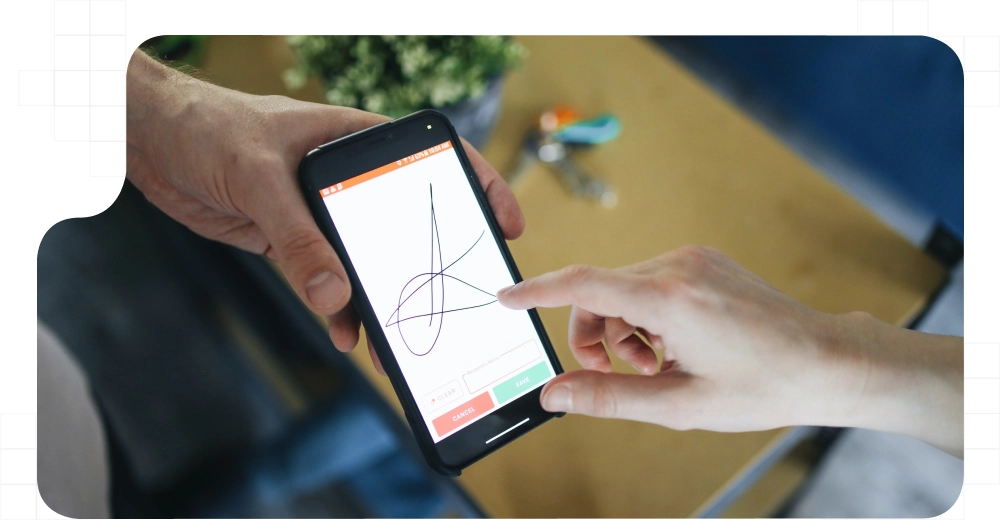 The integration of these two systems under the same flow has allowed the BFSI area and the telecommunications and utilities (electricity, water, gas, etc.) industries to grow, industries that depend on online contracting to continue growing. Real estate has also undergone a radical change by allowing the granting of mortgages completely remotely or the purchase and sale of homes also over the Internet. 
The digital signature is already being applied in all sectors of activity and in companies of all industries. Beyond those that by regulation are obliged to do so, other sectors such as education are also taking advantage of these technologies to put online training on a par with face-to-face training thanks to solutions such as proctoring (which combines electronic signature, identity verification and certified communication).
The healthcare sector is also in luck as it is now able to send reports and prescriptions telematically in compliance with data protection and privacy regulations. Likewise, the implementation of digital signatures in hospitals has reduced filing costs by digitizing, for example, the signature of medical consents.
Digital Signature Use Cases
Another way to see how this technology has impacted the economy and society is through its two aspects in organizations: applications dedicated to customers and users and those useful in the day-to-day internal processes of a company or institution related to human resources.
Although there are hundreds of possibilities and advantages offered by the digital signature, we will review the most important ones.
For internal use:
The signing of

delivery notes, receipts and any type of logistic documentation. 

Purchase orders, commercial contracts and B2B agreements.

Shipments and communications to

partners and suppliers

. KYB.

Sending

payroll and other documentation to

employees with security and legal guarantee.

Signing of the workday

by the employee either for your company or for a contractor. Automation of the entire process.

Employment contracts, acceptance of offers, confidentiality commitments and others

.

Granting access to facilities and use of work tools.

The remote signing of expert opinions with instant confirmation

in the insurance sector and other similar applications.
For external use:
Contracting of products and services

in any sector.

B2B agreements and operations.

Negotiation processes

.

Acceptance of platform

terms of use.
How to adapt and integrate it: costs and types
Although it may seem that integrating digital signatures in a business is something expensive and complex, in fact, it is just the opposite. Thanks to innovative startups that have developed scalable pay-per-use solutions, any business from SMEs to large companies can start using electronic signatures in a few hours without any investment with licensing plans.
How is this possible? For years, these expert companies have been developing platforms that anyone can use without expert knowledge because they have designed simple and user-friendly dashboards for both companies and customers. However, this same technology is flexible and can also be adapted to integrate into the systems of the most demanding companies in hours and automate dozens of internal and customer journey processes.
It is no longer necessary to resort to consulting firms that design costly and time-consuming technology creation projects, the SaaS (Software as a Service) and PaaS (Platform as a Service) model is already being standardized and accompanying businesses of all types in their growth from the very beginning with minimal time-to-market. They range from annual plans to monthly packages with subscriptions. Whether or not you have management software, you will always have the desired interface to close transactions better than ever before. The use as a service makes the integration of these systems secure and reliable at any stage of the business.
The savings in printing costs and paper and ink consumption as well as its 24/7 multi-device operation generate equal parts probative value and agility to reinvent the way business models conduct their business. The signature can be delivered on digitizing tablets, personal computers, ATMs, cell phones or any device with a screen and input method. 
As qualified service providers, digital signature providers also act as a RegTech ally and trusted third party, allowing SMEs to forget about these issues and supporting the compliance departments of large companies.
Tags