Index

Get the latest news right in your inbox
Process automation is increasingly reaching areas and industries that previously we would have thought would not be able to take advantage of all the benefits of this way of understanding new company models. Similarly, it depends not only on the activity of the business or its operations but also on its size.
It may seem that only large companies can establish standardized processes amenable to automation given their optimization. However, scalable automation tools are enabling companies and organizations of all types to transform processes in days thanks to their simplicity in implementation and versatility to adapt to the systems already in use.
What is process automation?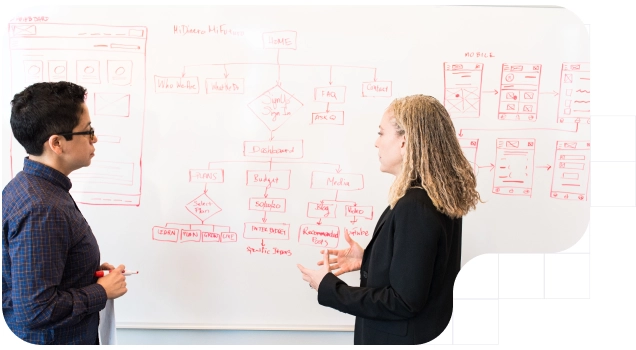 Process automation is the transformation of certain mechanical tasks in such a way that they can be executed and carried out with the minimum possible human intervention. All that phase and work are considered as manual among the usual tasks carried out in a department or area of a company.
As we have been saying, approaching automation implies making strong commitments to the concept of optimization. Devising systems in which business operations in all areas work effectively and efficiently is the basis for beginning to reinvent processes.
In this way, automation in business takes place at the moment when traditional processes are executed agilely and without intervention thanks to the calls or triggers that are made in the systems and that trigger consequent actions derived from a first concrete one. Here, we must establish priorities and decision trees to define the workflows of the systems that execute the tasks.
Systems engineering, industrialization know-how and the latest technology in the digital field are put at the service of business operations to reduce costs, speed up times and eliminate the possibility of error. It is thanks to this last point that we highlighted, about technology and digital platforms, that companies are beginning to automate tasks in a more extended way.
Establishing very specific workflows and not being afraid to innovate in terms of how to do things differently to achieve the same objectives and results will ensure the success of a transformation process towards process automation.
What are the types?
Process automation can be approached from different perspectives and points of view, some more up-to-date than others. Each method makes sense in the reality in which it will be applied, however, there are some that have a wider versatility and fewer limitations.
The following are the three most widespread and well-known types of automation:
Macros
This automation technology is one of the oldest and most consolidated technologies that began to be implemented more than 30 years ago. Also known as shortcuts, these automatons are based on functions that replicate operations to avoid the repetition of calculations that result in the proposed objective.
Task launch scheduling is one of the most commonly used automatons within what we know as macros. This method is somewhat more complex and requires the use of specific programs that sometimes not all employees can use. In addition, it does not allow users to neglect the system, having to schedule and monitor actions on a fairly constant basis.
Its key point is in the sequences, which must be established in advance and in great detail.
ITPA: IT Automation
The highlight of IT process automation, Information Technology Process Automation, is that of measurement. Its focus has always been on the IT departments of companies, being able to boost the productivity of this area and help the teams led by the CIOs.
This method is capable of minimizing the attention times to the requirements requested to these departments, to the adaptation of the systems to new standards or the development of new functions. Although it is much more specific to these departments in companies, its capacity is somewhat greater, being able to integrate various layers from the back office to processes in business operations.
This model has proven to be able to simplify and, on many occasions, make the resolution of problems such as server crashes instantaneously.
RPA: Robotic Process Automation
RPA (Robot Process Automation) solutions are completely transforming the way automation has been conceived so far in companies, especially in those that are using digital cloud platforms for their optimization and productivity improvement goals.
With these process automation systems, there is no need for human supervision, since thanks to the integration of artificial intelligence and machine learning models, these soft-bots act in the same way as a human being would.
The big difference with the previous two is that these automatons operate in environments designed for human use. In other words, thanks to RPA, programs, systems and applications previously designed with interfaces adapted for humans can be executed in an automated way. It is from this innovation that we begin to speak of the term "virtual worker".
Within RPA we can find systems that work with deterministic processes using structured data and rules to design constant workflows. On the other hand, more modern applications are capable thanks to AI of carrying out undefined tasks without structured data.
In any case, the best robotic process automation solutions will be able to work and operate under conditions of any kind but, above all, they must have an accessible, simple and agile management and control platform so that employees with less technical skills can use them without any problem.
Examples by industry and area
While it might be thought that these process automation systems are only applicable to certain business segments or operational areas, the most up-to-date solutions are being implemented in any industry and in all departments of an organization.
No matter what industry the company belongs to, how big it is, or whether it is an online business or a company with in-person points of sale, modern automation systems are already optimizing workflows without distinction. Here are just a few examples of the countless automated processes:
Onboarding

of new

customers

, collection and validation of documentation or creation of

statistics

. Massive

database

uploads or

calls

to obtain the required information. Customer service and resolution of

incidents

or breakdowns.

Human resources

processes of all kinds, from the sending of signings, payroll management or permit renewals.

Any task of the

accounting and financial departments

, connecting with all operational areas of the company or third parties to, for example, establish

commission

or

partnership

programs and integrate them into the general accounting.

Inventory

management,

order

release,

inventory

control and

material

analysis.
How to automate business processes today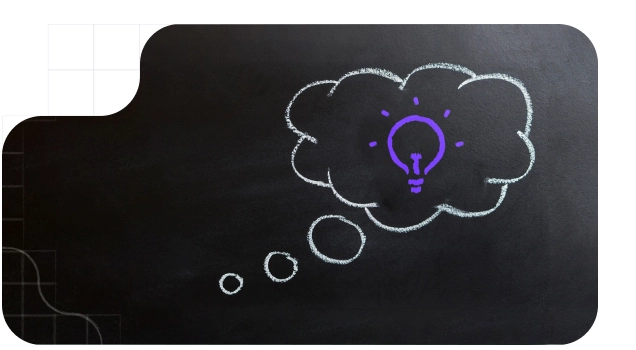 One of the most controversial issues about automation is the perception of it by employees and the public. There is a tendency to mistakenly believe that implementing RPA software will destroy a large number of jobs. The truth is that tackling a transformation process in a company, whether it is an SME or a large company, will always generate friction and must be done by taking into account all the aspects that it will affect.
However, automation has proven, after its implementation, to improve employee happiness and productivity, as well as work-life balance. The omission of mechanical tasks as well as the possibility of establishing schedules outside the usual timetable in which process automation systems continue to work on the same tasks have boosted the figures in terms of employee satisfaction.
To begin the implementation of the systems that will automate processes in our organization, we must create an operations map to analyze the different operational areas of the business and their internal dynamics, dividing these by tasks and, in turn, by steps and phases of each specific process. After this mapping, we will have a global vision of the functioning of our business and its operational units, as well as the interactions between them.
Thanks to process analysis and control, we can create optimized workflows to find friction points and propose new execution methods to solve cost, time, risk, or target issues. Thanks to UIPath and Tecalis RPA Bundle, business can get a perfect RPA solution.
After the design of this initial mapping to specify the tasks and processes, as well as the definition of those responsible for them, we must choose which technological solutions are the most appropriate to optimize them. As well as the choice of the solution, we must take into account the digital partner with whom we are going to work, being one that understands our reality, the industry in which we operate, and the operational challenges facing our business.
As we have been discussing in previous points, RPA has proven to be the most advanced and versatile technology for process automation, adapting to any type of use case and being able to be integrated into systems and processes of all types and in very different situations. Therefore, today, we consider without a doubt that RPA is the safest and most capable process automation implementation method.
Results and future of process automation
Companies that have implemented process automation systems have experienced a series of changes capable of completely transforming their business model. We are no longer just talking about the typical benefits of process automation in terms of time and cost savings, but also about gaining the ability to diversify the business or to implement in other markets with ease.
Thanks to the automation of processes, changes have taken place that has made tasks accessible to all the actors in a company, in addition to driving top-level performance control and preventing any type of error.
Standardization has proven to drive important sectors around the world in industry and manufacturing. This concept can be carried over in exactly the same way to other areas, multiplying the forms of interaction between areas with agility and simplicity to map processes and integrate systems.
Finally, the future of process automation involves the use of artificial intelligence and machine learning techniques in simple tasks, expanding the possibilities and making business management and decision-making intelligent models. On the other hand, the integration of cloud solutions is making it possible to integrate automation systems in days and create, for example, complete chatbots in hours by employees with little technical knowledge.
Tags