Index

Get the latest news right in your inbox
PropTech is a term that although it is being used more widely in recent years, it refers to an area that took off decades ago. The digitization of home buying and selling and the leap even to television advertising of the digital platforms that drive the real estate sector meant that for some time the players in this area made headlines in many media outlets.
Real estate has always been a safe bet not only for large investors but also for families and small savers. The industry has undergone a series of changes in recent years, no longer related to the way of operating but to the new dynamics of society and how tenants and owners, as well as the new generations, face renting or buying a home.
Thus, the sector has needed to reformulate itself to meet user demands, designing specialized tools for professionals to guarantee agility, security and confidence in such crucial and delicate processes and operations.
What are PropTech and RETech?
PropTech is the conjunction of all the players in the real estate industry that come together to create digital models to drive innovation. Property Technology is the result of the application of the most cutting-edge technologies to the industry in such a way that it generates a series of transformations creating new products and services as well as reformulating existing ones to make them more competitive.
This ecosystem is also known as RETech (Real Estate Technology) and has created a previously unthinkable subcategory of its own business. From the development of web products for the creation of real estate platforms to the use of artificial intelligence and machine learning, the projects designed around technology-based real estate management have made the day-to-day life of the sector's commercial agents, investors, owners, and tenants easier.
Buyers and sellers meet on platforms that facilitate the purchase process with electronic signatures and connect with banks to offer mortgage loans. At the same time, we can see other applications known as the "Tinder" of the real estate sector that make available to those who want to rent a room the tastes and preferences of future roommates.
PropTech not only applies to real estate agencies, portals, or the sale and purchase between individuals but also extends to construction companies, architectural firms, real estate developers, asset managers, interior designers, renovation companies, or smart homes (home automation and the internet of things (IoT).
In the same way, RETech, as we have already mentioned, converges in many aspects with its "sister" term FinTech, which provides financing to those who need it based on data obtained from real estate portals with automated calculators that help users to get an idea of the possible conditions of a loan adapted to the home they are looking at in an online advertisement. 
On the other hand, InsurTech also has a lot to say with the digital insurance offer for everything related to housing or renting. Just like banks with mortgages, insurers have emerged with alternative proposals to the traditional conception of home insurance, with an agile and digital perspective that allows hyper-segmenting audiences to offer highly personalized services.
Categories and types in the PropTech ecosystem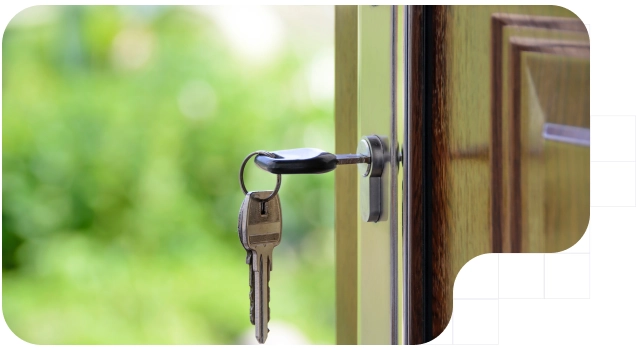 The emergence of PropTech and its consolidation as a term is due to the configuration of an ecosystem that begins to function in interconnected areas as gears that make it possible for complex machinery to give the expected results. Both innovative startups and SMEs or large companies play a fundamental role, giving their best to build all the parts of a common whole.
Thus, over the years, business typologies have been created that contribute their grain of sand to the area from different parts of the real estate sector and also originate in other industries such as technology or finance. Here are the most relevant subcategories and areas of PropTech:
Real estate portals, marketplaces and market aggregators:

This category refers to the most famous platforms of the sector that we all know as well as others dedicated to the distribution and promotion of real estate services and industrial products. These are already used by traditional real estate companies and have specific plans for businesses and large tenants and owners, although they also allow selling to any individual without intermediaries.

Applications based on Big Data:

This subgroup includes all businesses whose core activity is based on obtaining and processing data to offer real estate services. There are applications for online appraisal and valuation, often free and immediate, that provide estimated prices. The analysis of assets by areas with geolocation data or market reports, as well as companies that use big data to offer all kinds of services are among the most innovative.

iBuyers, online real estate and hot investors:

Instant buyers promise to buy homes for cash in days by making valuations even without an in-person visit. They simulate possible renovations and profitability with AI technologies. Also known as hot investors, they are not only buying but also selling, with their own online real estate agencies. Real estate investment has been redefined with novel products that include crowdfunding for projects, digital housing cooperatives and renovation projects in cities to earn profitability with individual investors.

Software providers for the real estate industry:

Here we highlight the innovative startups that develop technology, digital products and cloud tools for all the other subgroups of the PropTech ecosystem. Among the most used software currently used in the real estate sector are an

electronic signature, certified communication

,

PMS

(Property Management Software), CRM tools, photography and video for

virtual tours

or

RPA to automate tasks

.

Complementary and post-housing services:

These portals for both private and corporate clients link plumbing, painting, renovation and other professional services related to housing and link them with insurance companies or real estate companies.

Mortgage and insurance comparators:

As in other areas such as FinTech, there are specific online comparators for real estate and the search for financing. We can also find crowdfunding and lending initiatives specifically for individuals.

P2P-only platforms:

Closely linked to the previous category, Peer to Peer are similar to marketplaces but leaves out traditional real estate.

Industry 4.0 and smart homes:

Here we can find companies that design home automation solutions, smart homes or innovative and intelligent materials for builders and architects.
In conclusion, we can say that the sector continues to evolve and that in the very near future we will see how some of these subcategories will end up converging while others will do the opposite, diversifying the number of players driving PropTech. There are dozens of examples of new businesses that have disrupted the way we understand property management and we can highlight that the most agile startups and companies are leading the way by bringing to the area a set of tools and solutions that help the emergence of these new types and models of business.
Most commonly used RETech tools and solutions
Processes and operations that used to require a face-to-face meeting due to the sensitivity of the event can now be carried out completely remotely. Yes, completely remote home sales and purchases thanks to KYC (Know Your Customer) solutions for identity verification, electronic signature and certified communication. 
As early as 2021, 73% of real estate purchases originated from an online interaction. The savings in costs and administrative tasks that this has meant for traditional real estate companies as well as a great reduction in the time it takes to close initiated transactions has turned stagnant businesses with difficulties to growing into competitive and scalable ones.
It may seem that these solutions do not comply with regulations or are exempt from the highest security standards; however, electronic signatures have brought extra security and traceability to all interactions between buyers, sellers and intermediaries. We are no longer talking only about remote and online transactions, but about digital signatures made with the parties physically present. This has increased the confidence of customers in real estate agencies and professionals in the sector to meet their expectations as well as giving more guarantees to signatures that have a higher validity in the face of possible disputes or legal problems. In the same way, certified communication, for example, the acceptance of an offer has brought great benefits and guarantees.
These solutions are not only provided at the time of closing the transaction, but also before, for example with visit reports, appraisals and valuations or even expert appraisals.
Robotic Process Automation has also revolutionized many tasks within branches and offices, saving agents from spending time on administrative and back-office issues to dedicate it to customers and the pursuit of new opportunities.
The future of the real estate
The future of property management is becoming increasingly digital. Offer acceptances are now instant and binding, saving paper and time. In investments, we are seeing large real estate transactions close much more quickly thanks to KYC.
JP Morgan, Bullhound, Caffeinated Capital and Tiger Global emerged as the most important investors on the PropTech map during 2021. The industry is growing at breakneck rates leaving behind any business related to property management that does not join digitization.
Partnerships and alliances between FinTech and PropTech will be a must in order to offer an integrated experience to customers, both individuals and investors or companies, so that they can close several types of complementary operations in the same flow and without friction.
Traditional real estate companies and other players in the real estate sector will take advantage of PropTech, especially through SaaS software developed by innovative startups and which they can integrate in days into their operations without major costs.
Tags