Index

Get the latest news right in your inbox
RPA (Robotic Process Automation) has brought about a revolution in productivity for all types of companies and organizations. In the digital economy, companies have had no choice but to establish scalable and sustainable business models in order to compete in a complex, changing and rapidly evolving environment.
Optimization is one of the keys to designing functional business structures that respond efficiently and quickly to market needs, leaving aside bureaucratic and repetitive tasks, so that the most valuable asset of an organization, its human capital, pays attention to qualitative aspects, having already solved the quantitative part, which will help it make better decisions.
Information management, data collection, storage, processing and analysis are some of the main areas that RPA addresses, among others, being able to provide an answer for operations related to customers and sales, security or regulatory compliance.
What is RPA and what is its purpose?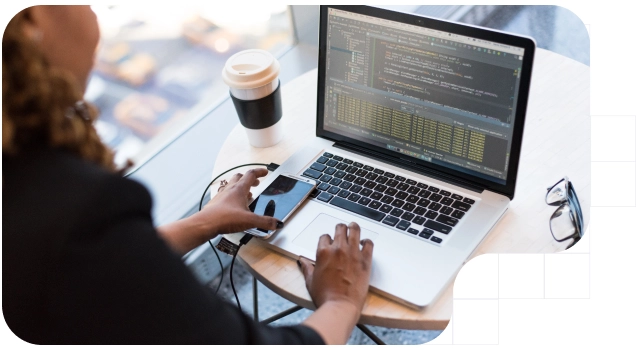 RPA is the term we use to refer to Robotic Process Automation, that is, the use of automated bots that manage certain processes in an efficient and agile way.
Today, many companies are struggling to meet objectives due to inefficiencies in certain projects and departments. Finding qualified professionals is becoming more and more of a challenge, so making the most of the capabilities of these skilled professionals is a pressing need.
Several studies concluded that only 43% of the time spent is spent on valuable tasks. RPA solves this problem by taking over certain manual, repetitive or mechanical tasks that, when performed by qualified professionals, often lead to a waste of resources and time. 
On the other hand, another challenge that companies face is errors in repetitive tasks. It is very common and common for human agents to make small errors in certain very mechanical processes, as is normal. In addition to generating frustration, idleness and demotivation in these employees who are entrusted with this type of task, these small errors can ultimately be a significant aggravation for the final result. 
Robotic Process Automation (RPA) systems are foolproof and error-free if programmed properly, as they do not have to "type" and perform calculations instantaneously.
Therefore, the main value of Robotic Process Automation (RPA) is to boost productivity and efficiency in any operational area of a company, reducing operating costs and speeding up the time required for processes and tasks. 
The bots, or RPA software bots, perform the employees' tasks for them so that they can focus on those tasks that really add value for the company and its customers.
Difference between API programming and RPA software
As you read this article, many may be wondering what the point of RPA is versus traditional process automation systems with digitized systems. 
The digitization of processes in companies and the implementation of automated platforms is already a reality; so much so that by 2024 three out of four businesses will be using digital platforms in their day-to-day operations.
Online RPA automation systems, however, go a step further compared to "traditional" digital and process integration tools: they replicate human behavior in work environments designed for people. That is, in the case of an administrative employee, for example, the RPA soft-bot or bot operates in the same user interface (UI) in the same way that employees do.
RPA bots move the keyboard, click, type or search in directories in the same way as people do, but without errors and with amazing speed. They can be adjusted in such a way that they replicate the actions as they are configured.
Other benefits and advantages of RPA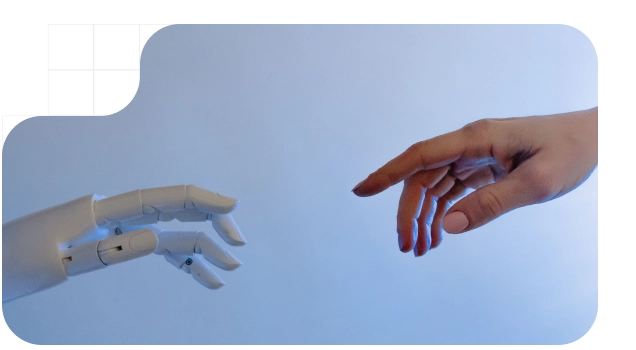 Unlike platforms that have to be used by human agents, RPA software is up and running 24 hours a day, 7 days a week. For example, an employee can leave the RPA system running when he leaves and resume work when he returns the next day.
These systems can be combined with artificial intelligence, machine learning, OCR, electronic signature, flow validation, etc. to develop complex tasks and perform, for example, assisted customer onboarding in an agile and autonomous way. 
The integration of RPA solutions along the customer journey is already a reality that some RPA providers are implementing with their customers. With impressive results, RPA is enabling businesses to expand into new markets, add new customers, activate services and distribute products without having a physical presence in the new locations with full legal guarantees.
RPA technology applications
The implementation of RPA in companies comes from two perspectives: the easy integration with systems that do not impact the organization's processes at all, and the more complex and powerful one that does require adaptation time. The best providers are able to offer both models.
In the first model, anyone can use it and implement it in their daily tasks without the need for installations or modifications to processes and tools thanks to online RPA. They are non-intrusive systems that do not alter the organization's systems; they connect to web applications or apps without the intervention of any other personnel. In the second, the more technical professionals in the IT and related areas are given the freedom to develop powerful models together with the supplier.
RPA technology can be applied to any business sector. For example, in the insurance industry, checking claims against policies or cross-checking the information of the person submitting the claim to see if he/she is in the system are two use cases where RPA is able to take over these tasks.
We will detail some relevant examples of RPA implementation:
Marketing and Sales

: Here, for example, procedures such as the creation of sales

statistics

, the loading of

audiences and contacts

into databases, the

activation or cancellation of services or the

sending of

logistical requests for the different sales channels

stand out. 

Purchasing and supply chain

: One of the most time-consuming tasks is managing,

mediating, communicating and dealing with suppliers, as well as

processing orders.

Information and data

: From analysis and performance reporting in the

financial

industry as well as dozens of other use cases in this industry or in the

accounting

areas to data collection for audit reporting. Any data and information process can be automated with RPA.
This is just a small sample of what RPA software can do for a business. Any use case with mechanical tasks in human resources, administration or operations function can be automated. There are use cases as disruptive as being able to autonomously create a chatbot to assist customers. With the best RPA solutions, companies don't have to spend huge sums of money on chatbot development vendors, as they can create a response and behavioral patterns with RPA bots themselves.
RPA and BPM (Business Process Automation)
On many occasions, you may have seen the terms RPA and BPM (Business Process Management) related. This second technology, which has changed the way operations are managed in all sectors, is capable of implementing, relating, modelling and executing sets of activities to improve the way in which employees, suppliers, customers and other agents interact with each other and participate in the company's activity.
BPM is a process management philosophy in which processes are identified, their characteristics are qualified and their magnitude and cost are assessed. Once this analysis is done, the software is selected to optimize the company's activity in order to offer more value to both customers and the organization. This is where RPA comes into play, automating the tasks of the resulting workflow diagrams and monitoring and measuring the new model after its implementation in order to adjust and make changes that will lead the company to success.
The RPA software providers: Different Perspectives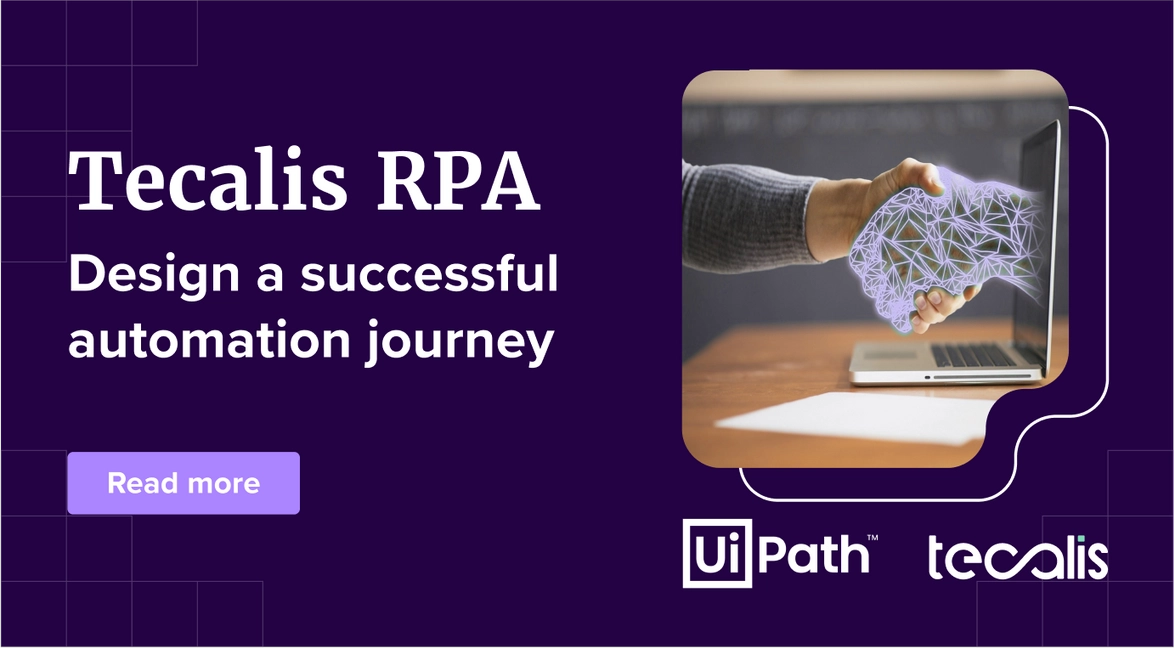 When choosing an RPA, it is very important to consider the vendor that has developed this Robotic Process Automation solution. Not all Robotic Process Automation systems are capable of impacting the business in the same way and may not be designed for the specific use case our organization needs.
In this regard, the best RPA providers offer solutions based on the latest technologies such as artificial intelligence, machine learning, and blockchain. Having capable and powerful RPA robots is crucial to make the right choice.
For example, the company may specialize in RegTech. This will give us confidence that all processes developed by the RPA robots comply with the technical and regulatory requirements of the business sector in which they are to be deployed. On the other hand, identity verification and face recognition are technologies that RPA systems can leverage for certain use cases.
Developers of RPA robots have different approaches to their design and, as we have seen throughout this article, being able to choose between an agile and simple automation system for non-technical and advanced people or powerful integration systems suitable for squeezing the most out of its features is a clear example of well-built RPA. Many of the vendors develop one of the two systems, but not both in an all-in-one model.
Similarly, RPA bots must be able to be implemented in adaptive, structured, and unstructured business processes, thus ensuring that they will be able to operate in any use case that is put to them.
Tags