Index

Get the latest news right in your inbox
All industries have been undergoing major changes recently in terms of their prevailing trends, especially in the areas of electronic signature and identity verification technology. The integration of these types of tools has led to the creation of new types of use cases and even business models.
At Tecalis, we have reviewed each and every sector of the economy, and the functional areas of companies and analyzed how these developments have helped companies of all sizes and characteristics to adapt to them.

Customer journey: Key processes and operations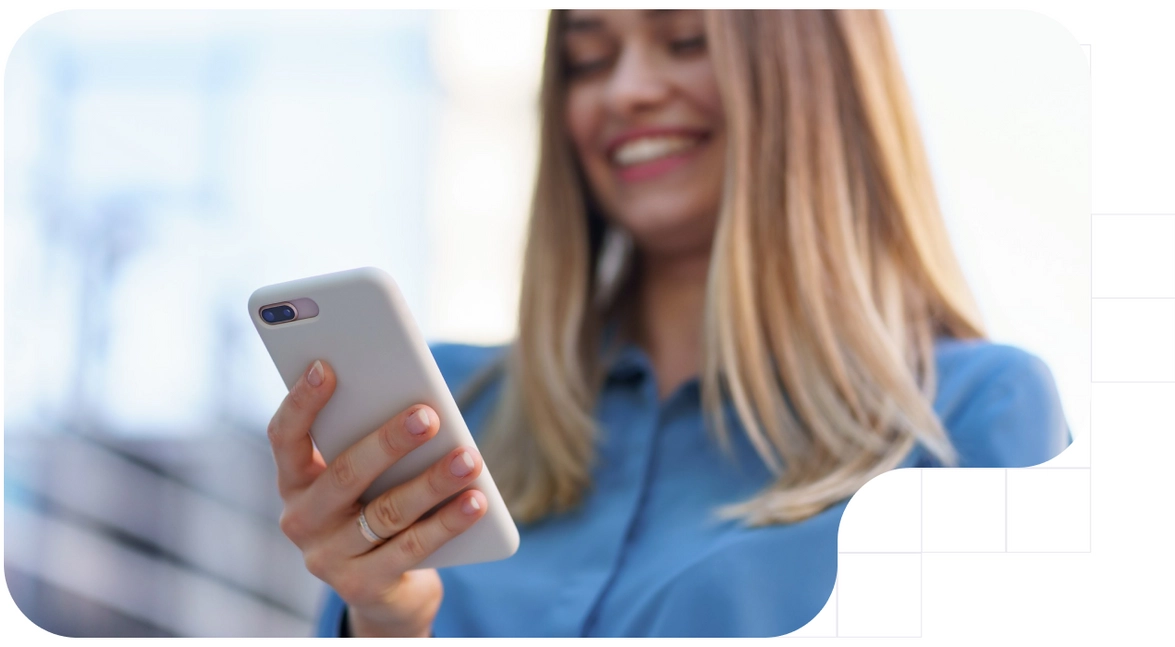 The most complete professionals in each industry have been working on optimizing processes through digitization. Specifically, those that allow users and customers to move forward in the customer journey they have designed from the operations and/or marketing functions. 
There are dozens of key use cases for an organization relating to interactions between users and the business. Among them, the following stand out:
Onboarding

: The processes of

acquiring, registering and signing up new customers

must be taken care of and prioritized as they are the main way for a company to grow. There are two key aspects to value in them:

user experience

and

regulatory compliance

. Whether it is because the regulations of a sector require that

a customer's data and identity be verified in

a certain way or because it is desired to build an agile and comfortable payment or registration gateway to facilitate conversion,

KYC systems

have brought great benefits to companies and enabled new ways of obtaining customers. 

Product and service contracting

: After registration, the contract for the provision of services or the purchase of products must be signed. Integral electronic signature platforms have merged with

digital and electronic identification

platforms so that instantaneous registration can take place in sectors such as telecommunications or supplies such as gas, electricity, etc. 

Anti-fraud controls and risk management

: Going back to the legal requirements that regulators demand from companies, automating compliance with these is now possible. This saves dozens of employees from spending much of their time sending documentation or validating every aspect of an invoice. RegTech partners offer agile and easy-to-integrate solutions that have saved companies a great deal of time and costs, as well as helping with electronic signatures to enable instant sign-ups.

Authentication and access

: KYC-based access systems have been the trend in recent years. Now, it is possible to log in in a much safer and more secure way without creating friction or complexity for the user.
In our free eBook "Trends in Digital Identity and eSignatures 2023-2025 | Use Case Analysis by Industry" we analyze sector by sector how companies of all sizes have made changes in days to adapt to the needs and demands of users and customers in their markets. This cross-industry report gathers insights and know-how from experts in each sector not only on their most relevant use cases but also on how these have enabled industries to evolve in one direction and which products are the best sellers or which business models have the best growth forecasts.
SaaS and on-premise: The answer to a competitive economy
What is the trend? While many companies opt for tools and applications that they install locally in their structures, others have moved towards a 100% cloud model. In this trend lies the key to the emergence of many others: adaptability and upgradeability without the need for changes or impact on IT teams.
Web platforms are capable of deploying new applications or interfaces without the user perceiving any apparent change. This has led to the emergence of proctoring applications (evaluation and examination systems with guarantees) in the education sector, both online and on-site, online check-in processes carried out by the guests themselves in the hotel industry or the eradication of problems related to SIM swapping for cell phone service providers.

KYC, KYB and Online Signature for internal operations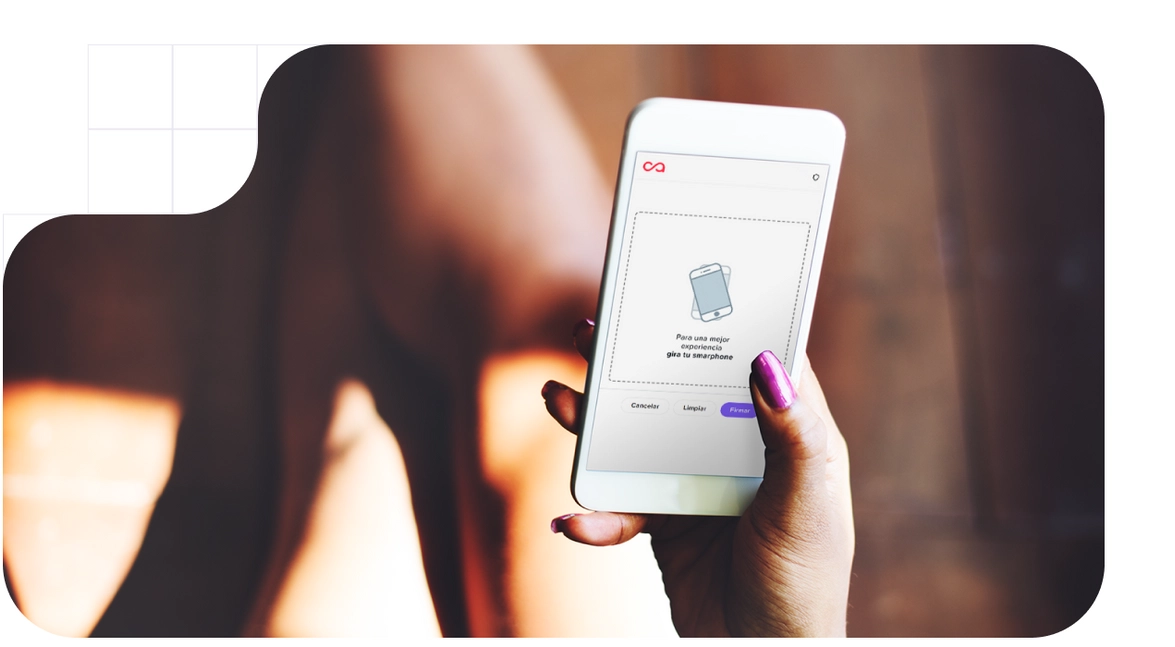 Beyond the prevailing trends in different markets, within organizations, we can find new ways of structuring business processes and internal procedures. On rare occasions, large-scale projects with a strong market pull have failed due to operational inefficiencies.
Tools and systems based on identity and digital signature technologies save costs and speed up time, boosting the productivity of organizations and facilitating the creative capabilities of employees, leaving them more time to devote to higher-value tasks:
Know Your Business

:

B2B

is bigger and more important than ever.

KYB

systems enable businesses to work in real-time onboarding new collaborators, partners, and associates in seconds, validating all types of business documentation, and

extracting data with OCR for processing in a

matter of seconds. This has led to the birth of totally disruptive new business models. Being somewhat more conservative, KYB combined with electronic signatures has also meant a before and after in the

Supply Chain, Operations, and Financial

functions of companies.

Human Resources and talent

: Building successful

candidate and employee journeys

are easier than ever thanks to the integration of this type of SaaS tools in personnel departments and in consulting and outsourcing companies. Hybrid and full-remote models have positioned themselves as the most demanded by both employees and companies and must take place in secure and safe environments. On the other hand, the

automation of clockings or the sending of reports remotely in businesses dedicated to facility services

or insurance would not be possible without the

online and electronic signature

.

Due Diligence

: Similar to KYB but with more controls, due diligence processes are required by regulation in many sectors. It is no longer necessary to hire external auditors and these tasks can be internalized with the simple

execution of the appropriate tools by the

components of the same organization.

Automation and integrations

: As a general rule, process digitization has come to most companies in the last five years. However, it was not always done in a scalable way that does not result in early obsolescence. The expansion of artificial intelligence and machine learning has resulted in the creation of tools based on these technologies. The soft bots designed by

Robotic Process Automation (RPA)

allow teams with very different characteristics to fully automate repetitive tasks, including those less digitized users. On the other hand, this technology is also giving great results to the most experienced IT teams for almost instantaneous system integrations, connection with those of other suppliers or companies, and even the creation of customized customer service chatbots in just a few hours.
Business administration and management professionals have found certified communication (eFax and electronic notification), document verification, or AI-based tools an ally to create more complete and modern BPM (Business Process Management) models that end up building sustainable businesses with great growth and scalability capabilities.
Regulatory framework: Automated AML, eIDAS, or PSD2 compliance
We have previously commented on the current need for companies to avoid the million-dollar penalties imposed by regulators for not complying with the standards set by their regulations in business-relevant use cases. 
As a great example, authentication - something that we have previously discussed and about which we provide information in the free eBook - is one of the most talked about use cases, especially because we all - as users - have seen how the platforms and companies we are customers of have started to ask us to set up two-factor authentication.
This is due to the approval of regulations such as PSD2, which extends the use of SCA (Strong Client Authentication) to many types of remote operations and management. There are many companies that have even started to integrate systems that help to comply with this standard without being legally obliged to do so because of the great benefits it entails.
eIDAS is the most important digital transaction standard in the world. Despite its European origin, it is the reference standard taken by dozens of states around the world to develop their regulations on digital trust and digital transactions. Any company operating on the Internet must meet its requirements if it wants to sell without penalties or even the possibility of closure. 
This will soon be updated with a new extension called eIDAS 2, which introduces a digital eWallet system. Therefore, companies that carry out digital transactions with their users must be prepared for it by integrating upgradable solutions from approved RegTech (Trust Services Providers) partners.
e-Identity trends for scalability and sustained growth
Commercial hubs will have a long way to go in the next two years. This means that companies will be able to avoid resorting to costly and time-consuming developments in order to create customer acquisition models, product sourcing, or supplier management platforms.
The characteristics of tools based on identity technologies, electronic signatures, automation, biometrics, data processing, or artificial intelligence must be very clear when we consider opting for any of them. The creation of efficient commercial networks with sales front-ends adapted to agents in POS, the sending of electronic notifications to support transactions with a customer or the opening of a bank account in seconds are just some of the relevant use cases analyzed in the content designed to understand the economic and social environment that will arise in the 2023-2025 period.
Three out of four businesses will be using end-to-end digital platforms by the end of this period. However, not all of them will be doing so in an adapted and scalable way. Thanks to the new regulatory framework and these technologies, any company can sell its products and services in every country in Europe within hours without needing to have a physical presence there. Taking advantage of these opportunities and seeing regulatory changes or technological progress as a competitive advantage rather than as problems to be solved is within the reach of any business that chooses to be accompanied by a RegTech partner.
Tags