The 3 major challenges of KYC: User experience, regulation updates and unified contracting processes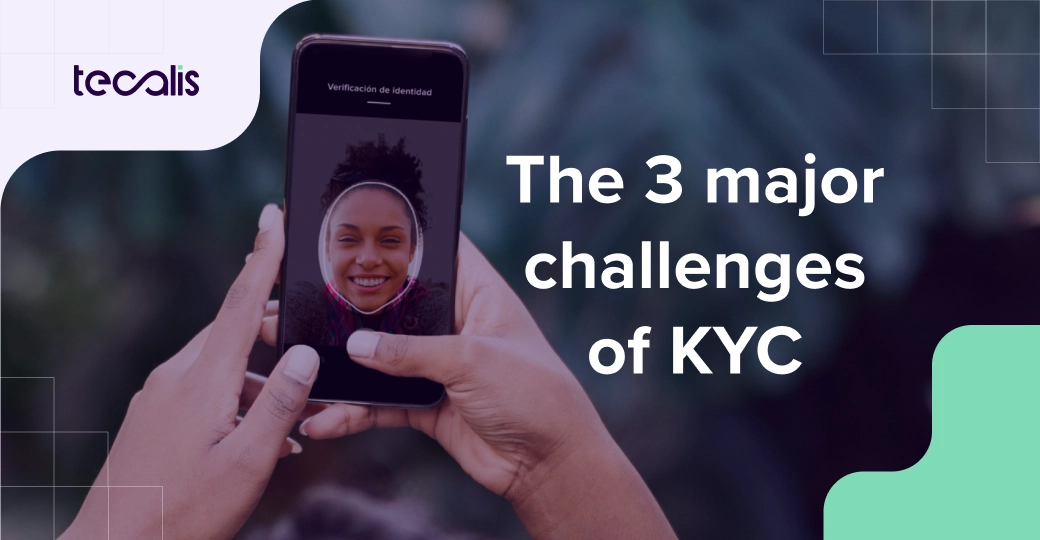 Index

Get the latest news right in your inbox
KYC is an old acquaintance of banking, financial services, and insurance companies. This process of identity verification and documentation validation has changed over the years to conform to both new regulations and laws as well as the technical standards of the new channels in which customers engage.
However, Know Your Customer - now digitized as eKYC - is present in all industries and sectors of activity, enabling new business models and giving possibilities to generate new use cases that were not feasible before. 
We are experiencing a second phase in the digital transformation of businesses: we are no longer talking about digitizing processes since 87% of businesses already successfully completed their transformation processes years ago. However, we are seeing an absolute paradigm shift in how these tools and technologies used by companies work and how they are integrated into their structures. SaaS models and AI-driven intelligent applications are now accessible to everyone at a low cost.
KYC, on the other hand, has evolved enormously in recent years, with a great generational leap between the first batches of these systems and the latest ones. What are the challenges they face and how have they been solved? Let's find out briefly.
Know Your Customer (KYC) news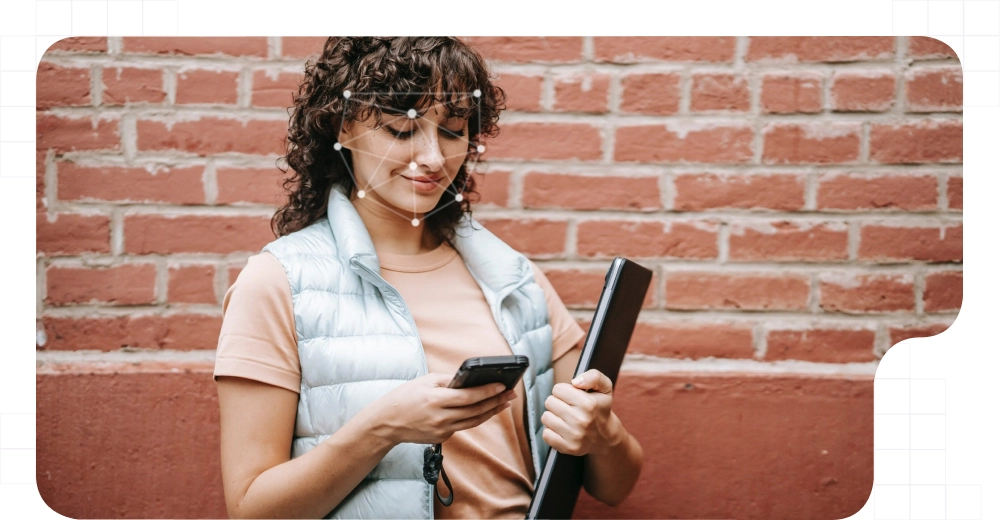 Projects to develop systems from scratch on demand for a company have become completely obsolete. The emergence of innovative startups that have gathered insights from industry leaders to develop proprietary technologies has reshaped the way KYC is delivered to the companies that need it.
Today, KYC is implemented in a virtually instantaneous way thanks to its cloud-based operation and real-time execution. Streaming video identification with active and passive controls and different biometric factors (face, voice...) is the specialization of an entire company. These companies are now acting as technology providers for large consulting firms that design digitization processes for high-volume multinationals or as direct sellers of onboarding systems and holistic platforms that they distribute in Software as a Service or Platform as a Service format.
These players are referred to as trusted service providers or RegTech partners, something that allows them to bring together the best of both worlds: a hyper-specialization that results in the development of the best possible KYC product, expert knowledge of legalities and the ability to design scalable platforms that integrate in days across an organization with little to no impact on its IT teams.
Know Your Customer process challenges
However, today we see how many companies, both small and large, have antiquated systems that do not work as expected in today's environment, creating friction and not allowing an organization to reach its full potential, especially in terms of growth possibilities.
Not making the generational leap that we mentioned earlier is preventing businesses from obtaining the benefits and results that the new generation of KYC systems offers. So, what three challenges are businesses facing in order to obtain an updated and optimized Know Your Customer performance?
1. User experience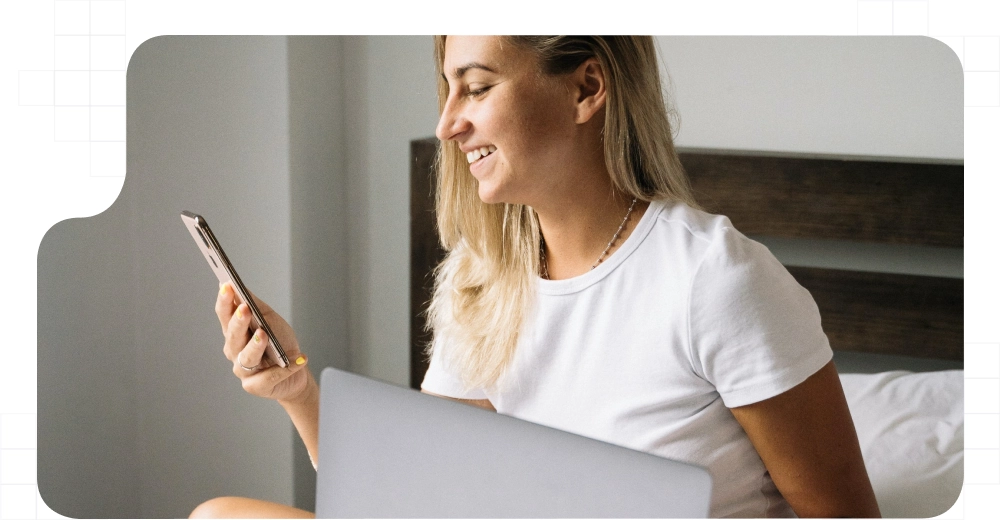 Conversion rates have skyrocketed with the use of the latest KYC tools. Best practices in UX/UI and the design of modern interfaces capable of adapting to the corporate identity of businesses are examples of good performance of KYC processes.
The overall user experience during an onboarding process is the result of the sum of many factors:
Require as little information as possible from the user

: This is done by combining the document verification process and extracting the data from there so that the user does not have to type it in, only confirm it.

Intelligent recognition algorithm

: There is no need for the user to select the document to carry; the new systems are already capable of recognizing any type of document without prior warning.

Storytellers and best practices in guidance

: Guiding the user through the process with facilities and good explanations is a sure way for everyone, regardless of their characteristics (age, level of digitalization...) to convert.

Security:

If the user perceives a secure and standardized process, he/she will have confidence in what he/she is doing and will not abandon it.

Omnichannel: The

possibility of doing it from any device, anywhere, and at any time, as well as being able to resume it in a different one without complications just through a link is a must.
2. Technological robustness
This second challenge is linked to the previous one in terms of agility. One of the big problems of most Know Your Customer systems is that of generating friction due to poor technology. OCR techniques that obtain data from identity documents, invoices, receipts, or any other item must be accurate and reliable. 
Forcing the user to repeat the process over and over again, waiting because the camera does not fit the passport or driving license properly (or because it does not pick it up properly due to glare, lighting conditions, etc.) always leads to frustration and therefore to high abandonment rates.
Having the latest technology and the best-performing AI and ML algorithms that make these systems work is a must in today's environment.
3. Unification with electronic signature
Currently, the vast majority of players have different KYC and e-signature providers, which results in higher costs for the company and operational complexities that can be avoided. Unifying it not only solves this challenge but also fits with the first one: the user gets confused when he perceives three different players in the process (the digital signature provider, the KYC systems provider, and the company he wants to be a customer of).
Achieving high snapshots
Many of the additional contracting opportunities lost by businesses are due to a delay between the registration and onboarding process and the customer account activation process. Unifying and sealing the Know Your Customer and eForm processes under the same workflow makes it possible to offer the customer their management platform instantly.
If after onboarding the user lands directly on a platform where they can sign up for additional products and services they are 67% more likely to do so then than later. While this can be offered during the pre-process, many companies do not allow it operationally until KYC and AML checks have been passed, something that is solved with this type of implementation.
KYC in banking, financial services and insurance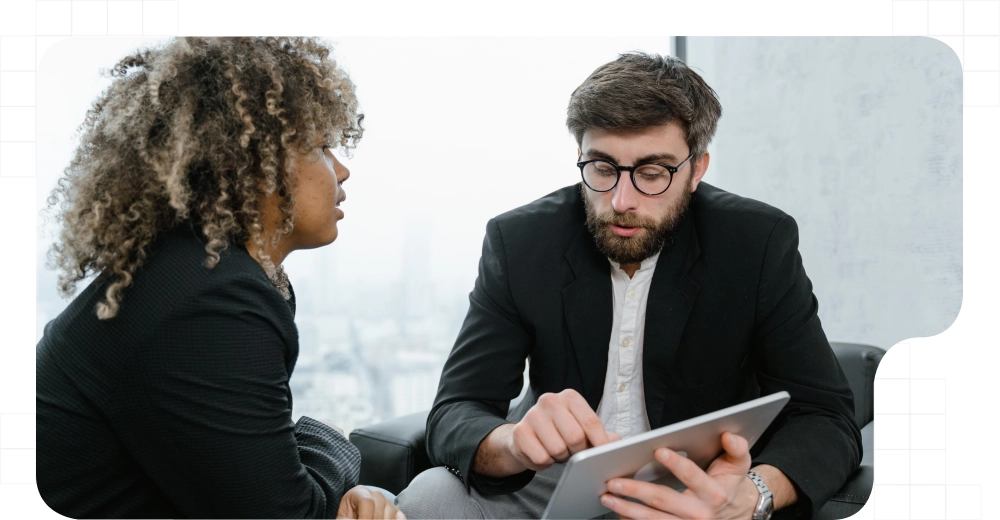 The evolution in the publication of regulations governing the uses of KYC is increasingly directed towards specialization. Whereas Know Your Customer was previously devised as a sector-specific terminology (and process) to deal with anti-money laundering laws, we are increasingly seeing the term integrated into the laws of many states, regions, and international organizations. It is no longer just a proposed solution in response to a law, but a regulatory standard in its own right.
This can be seen in recent regulations such as AML6 (or 6AMLD) that recognize the use of these systems in order to meet their requirements. Likewise, SCA (Strong Customer Authentication) standards defined by laws such as PSD2 (Payment Services Directive 2) and its local transpositions speak of KYC biometrics as the most secure authentication factor and guarantor within strategies and processes that require the implementation of two-factor authentication (2FA).
The scalability of Know Your Customer solutions is a mantra within the BFSI industries, allowing the latter to be upgraded in an automated fashion as new standards are released. This allows companies to distribute their products and services remotely in other compliant markets without the need for any investment. 
The best solutions work in all countries and with all types of documentation, highlighting here one of the points we mentioned in the user experience and in the technological robustness of intelligent document recognition, with the same algorithm performing the validations of different documents in any country. This avoids subsequent developments and allows scaling customer acquisition platforms by simply translating the texts and selecting the country and regulations to be complied with.

eIDAS 2: KYC rule-changer?
eIDAS 2 is the next EU regulation that will redefine KYC in the near future. The progressive implementation of its digital wallet is going to change the rules of identification and validation of sensitive information by companies. It is expected that AML standards will be adapted to it and that it will be welcomed by 87% of EU citizens, in addition to its extension to the rest of the world through cooperation with other systems that are already starting to operate in other countries.
This electronic identity document present in the users' digital devices allows instant onboarding without the need for checks. Something similar to the current electronic certificates used to do business with public administrations but with more security and the current KYC standards.
Trusted service providers will then develop systems to recognize these identity files present in eIDAS 2-compatible wallets. Many of them, such as Tecalis, have already done so and will implement it in their customers' onboarding processes without their customers having to do anything. In this way, a state-of-the-art KYC process will be launched for those users who do not have the eIDAS 2 digital wallet and a "digital certificate" recognition for those who do.

Get the latest news right in your inbox







Trust, identity and automation services
Tecalis creates disruptive digital product to make the most innovative companies grow and evolve. We drive growth and digital transformation processes to bring the future to businesses today.
KYC (Know Your Customer) Video Identity Verification, Digital Onboarding and Authentication (MFA/2FA) solutions and services enable our customers to provide their users with an agile and secure experience.
Our RPA (Robot Process Automation) software enables the creation of sustainable, scalable, productive and efficient business models through BPM (Business Process Management), allowing unlimited growth.
Advanced and Qualified Electronic Signature and Certified Communication services (Electronic Burofax) allow customer acquisition, contracting and acceptance processes that used to take days or weeks to be completed and approved in minutes or seconds.
Customer Onboarding (eKYC), Digital Signature (eSignature) services and Automated Fraud Prevention are making it possible for companies to operate online and without borders.
As an EU-certified Trust Services Provider and an established RegTech partner, we help organizations comply with the most demanding regulatory standards in their sector and region, including AML (Anti-Money Laundering), eIDAS (Electronic IDentification, Authentication and etrust Services), GDPR (General Data Protection Regulation), SCA (Strong Customer Authentication) or PSD2 (Payment Services Directive) regulations thanks to Tecalis Anti-Fraud Controls and Document Verification.