Index

Get the latest news right in your inbox
You have probably heard conversations recently about a BSS being the most relevant tech solution for a business, and these software solutions have been gaining prominence in recent years. Business Support Systems, known as BSS, play a crucial role in the telecommunications industry and other sectors. 
In today's business world, and especially in highly competitive markets, efficiency and adaptability are critical to the success of any organization. Gaining these competitive advantages is complex and simple in equal parts, and here we will explain why.
In this article, we will explore in depth what a BSS is, how it works and integrates, its customer-focused solutions and the impact it demonstrates not only in the telecommunications area but in various industries. In addition, we will analyze the differences and similarities between OSS (Operational Support Systems) and BSS and how they collaborate to drive business performance and business resource optimization.


What is BSS?
A BSS is a set of applications that have been unified under a global platform and whose objective is the management of processes and operations that support the functioning of an enterprise, company or business. This software is used by employees and members of different areas of an organization on a day-to-day basis to drive their activity.
Initially, it is a software and concept that has been widely used in the telecom industry, although in recent years we have seen how other areas and sectors beyond telecommunications have turned to this type of platform to improve their operations and create more secure, productive and efficient organizations.
To fully understand the function of a Business Support System (BSS), it is essential to understand that while sharing much of its base structure, these BSS systems are different depending on the business and organization in which they are operating. The set of applications and processes that support the business functions of a telecommunications company or, in a broader context, of any organization are specifically designed and configured to manage aspects related to the business activity and its established dynamics, making them critical components in the delivery of services.
BSSs are a backbone aimed at providing the best possible end service to customers while enhancing the capabilities of employees and sales agents. In this way, Business Support Systems fully impact products, payments, invoicing and stock to run business operations at peak performance.
How does BSS work?
BSS software tools are widely used as essential IT systems for the proper functioning of customer-related activity, commercial work and other product functionalities in telephone companies (large operators, MVNOs, MNOs and MVNOs) and telecommunications businesses since before 2008. In addition, these have been extended to the partners and business partners of these companies (distributors, call-centers, ecommerce, associated stores...), working with them in a coordinated way.
BSSs operate by modules, processes or business units. Initially, these business support systems combined software and hardware to share data between different work structures. They featured automatic data exchange between systems called streaming provisioning, with arduous integration models.
Today, achieving consistent connections between different tools and processes is much easier and simpler thanks to technological advances such as RPA and AI implemented in the best BSS. Now, these current platforms give a global business vision and solve the complexity of network management for any type of organization. 
Thus, marketers, sales and other growth-critical areas can concentrate on better and easier campaigning, range building, tariff changes, hyper-segmentation by plan, etc. Without the need to impact the IT network platform to make relevant changes while using it to design a comprehensive customer management system.
Customer-focused BSS solutions
BSSs are backbone systems that include operations and services from one end to the other, supporting real-time service delivery. They all act from one interface for business use where transactions, operations, flows and processes of all kinds are triggered.
As we have been saying, not all business support systems are the same, and each supplier or developer composes the base structure from a different perspective. Furthermore, after the integration of this base system, the program is adapted and configured to the functional reality of the company.
Customer Hub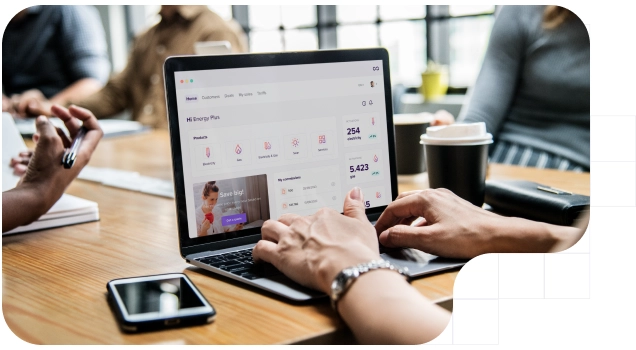 This has given rise to BSS systems such as Tecalis Customer Hub, whose holistic system perspective impacts and connects with all channels. A way of understanding a business from a multi-channel experience but where workflows and operations are designed taking into account the customer journey of each segment and market.
Creating a unified system and network of proprietary and alternative points of sale under a global platform that provides network professionals with the best tools for doing business is possible thanks to a highly competitive SaaS that can be up and running in a telecom, BFSI or utility in less than 45 days.
From the activation of new points of sale, through customer registrations and contract signings with regulatory-compliant identity verification checks, to the approval and validation of indirect channel merchandising, innovation has enabled the creation of a differentiated BSS used by leading industry players.
On the other hand, the fact that a RegTech QTSP partner is the orchestrator of this model means that each operation is traceable and obtains a qualified certificate with the safety standards set by the requirements of the most demanding regulations of each market and sector to achieve the so desired zero penalties.
Functionalities of business support systems
While SaaS solutions such as Tecalis Customer Hub cover many, many more areas beyond those defined below, as a general rule BSSs, at a minimum, address the needs and provide tools related to the following business functions:
Customer and product management
A BSS starts by capturing and storing customer data. This includes personal information (which must be handled in accordance with GDPR), contact details, identity documentation (which must be verified in accordance with KYC/AML standards and with anti-fraud controls), contracted services, billing history and customer preferences. Accuracy and security in the management of this data are crucial to maintain customer trust and proper business operations.
Similarly, they store and manage information about their accounts, contracted products, and interaction history. This allows telecommunications companies to provide a hyper-personalized and targeted service. We will see how to add tools for a good pricing strategy (discounts), offer and price configurators between products and other solutions.
Order Management and Service Activation
When a customer places a service order, the BSS takes care of handling it. The same is true when it comes to orders placed by the various points of sale at the head office. From receipt of the order to its activation, the system ensures that the process is smooth and efficient. This involves allocating resources, activating services and generating the corresponding invoices.
On the other hand, support systems enable companies to define and manage the services and products offered, as well as their rates and features. This facilitates the creation and customization of offers for different customer segments. They can also control the breakdown of orders, their control, possible errors and visualizations of the status of both procurement and service.
Invoicing, payments and collection
One of the most critical aspects of a BSS is billing and collection. The system generates accurate digital invoices based on service consumption and manages customer payments. It can also manage recurring billing and long-term contracts.
In terms of commissioning, this includes the settlement of amounts. In this way, the needs of customers and wholesalers are met with mediation systems and the presentation of invoices together with departments such as finance and controllers.
Customer and after-sales services
BSS systems provide customer service teams with quick access to relevant customer information, and the best ones also integrate these into companies' ecommerce customer spaces. This enables them to resolve queries, handle complaints and deliver high-quality service.
Cross-sale is an outstanding functionality of the best enterprise support systems, demonstrating a holistic view of enterprise platforms and unleashing great new business opportunities.
Optimization: Analytics, data, reporting and OSS
Business Support Systems often work with Operational Support Systems (OSS) to ensure smooth end-to-end operation. OSSs handle network management and technical resources, while BSSs focus on customer interactions and billing.
The data collected by the BSS is used for analysis and optimization of sales and commercial networks as well as for channelling demands from different markets to make network growth forecasts for telecom, banking or energy for example. Companies can identify trends, evaluate service performance and make informed decisions to improve operational efficiency and customer satisfaction.
Data collection and analysis are critical to making informed decisions. BSSs provide tools to analyze business performance and detect areas for improvement. Overall, a BSS plays a crucial role in managing the business operations of a telecommunications company, ensuring customer satisfaction and operational efficiency.
BSS in the telecommunications sector
Instead of covering the technological needs of the service network, BSSs help manage and streamline corporate, business and commercial operations in the telecommunications sector. It is like an ERP (Enterprise Resource Planning Software) counterpart for SMEs but on a large scale and with a 100% ad-hoc approach.
These business interfaces, also known as sales front ends, monitor and facilitate the full range of business activities that have some kind of relationship with the customer and their service. 
Another software that is often confused with these are CRMs (Customer Relationship Management Platforms), since a BSS also includes all the functionalities of these sales and marketing software.
The following is a simple list of use cases that have been solved by the best BSSs in some telecoms:
Use cases solved by BSS in the telecom sector
Landline, mobile, television and internet

registrations.

Collection, validation and submission of identification documentation for

acceptance by the competent authorities of each market as required by the standard.

Supervision and management of technical and operational activities

of the entire proprietary and alternative commercial network.

Comprehensive Point of Sale (POS) management

with order, revenue, stock and back-office administration.

Subscriptions and electronic notifications (certified communication)

to

customers

.

Intercommunication between teams, training of sales agents and gamification of sales incentives.

Offer configurators.
Business support systems in other industries
While Business Support Systems (BSS) are fundamental and were born in the telecommunications industry, their usefulness extends to other industries. Below, we will explore how BSSs find application in sectors such as utilities, energy, supply, banking and insurance.
Utilities: Energy and supplies
Utilities, such as electricity, gas, water and the like, use BSS for many purposes. In general, they work in the same way as in telecommunications, but they stand out:
Manage customer

billing and payments.

Coordinate the

distribution of services

.

Maintain accurate records of consumers and their consumption history.

In the energy sector, BSSs play an important role in managing the billing of electricity and gas services and linking them to

meter readings

.

Enable

real-time monitoring of energy demand and generation

.

Facilitate contract management and service activation.

Supply companies, such as food and commodity companies, use BSS to manage

inventory and

product

orders.

Optimize

supply chains and reduce costs

.
Banking and financial services
In the banking, FinTech and related sectors, BSSs are used for:
Manage customer accounts and their financial history

.

Sign up new customers according to the most demanding requirements and

activate credit cards or accounts remotely

.

Facilitate the management of loans and credit cards

.

Automate

compliance and regulatory processes

.

Send

certified communications

to your customers.

Offer consumers a personalized shopping experience.
Insurance, renting and similar industries
Insurance companies use BSS to:
Manage

policies

and customer

claims.

Evaluate risks and establish insurance rates

.

Optimize the

management of the insurance portfolio

.

Create automated scores and connect with other entities.

Verify the identity of customers.

Validate sensitive documentation such as payroll with KYB/OCR and pre-approve products

.

Consult the fleet of vehicles when a customer makes a rental inquiry.
In short, BSS Enterprise Support Systems are not limited to telecommunications; their versatility makes them valuable in a wide variety of industries, where they help improve operational efficiency and customer satisfaction.
Benefits and features of Business Support Systems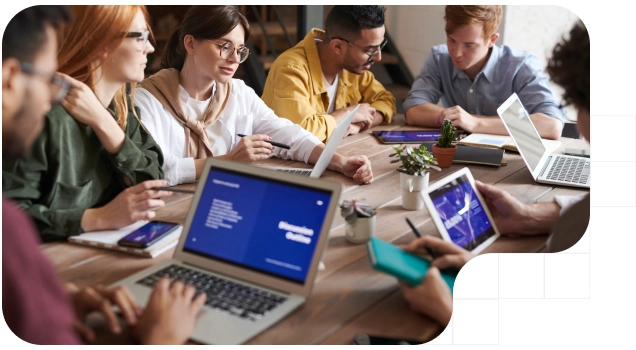 BSS are

global tools

that include all the necessary tools for a business and that

integrate with the company's core network and upstream IT systems

without the need for complex developments.

The best systems are

proven solutions

that have already been successful and rapidly deployed in highly competitive markets.

They have

multi-service convergences

that allow the

deployment of new services

such as

FTTH, TV, energy and any type of product to diversify business in the telecom, BFSI, utilities and other areas

.

They work with many

different brands in unison for the same business, verticals and even partners with disparate systems with total security and confidence.

They are

multi-language

and adapt to the operators as well as to the customer or employee who is using it by

access levels

according to their defined profile.

They allow the creation of

intelligent ecommerce portals

to bring the business proposal to the

online channel directly or indirectly

.

They are connected to the

call centers

and give the same possibilities and capabilities to do business to their employees and managers.

They can be integrated via

APIs

, WebHook, WebServices or cloud operation, depending on the organization's requirements.

Management by hierarchies to compose the service and sales network as desired.

The BSS provider usually facilitates integration

without the need to rely on third parties

.

It includes RegTech technology such as Identity Verification (KYC/AML), Digital Onboarding, Electronic Signature and Invoice, Digital Contracting, Payment Gateways, Certified Customer Notifications, PSD2/SCA connection with bank scraping to create automated scores by consumer profile...
OSS and BSS: differences, similarities and how they work together
OSS and BSS are truly complex and differentiated products whose coordination with each other allows orders to be processed in order to intertwine commercial activity with service (telecom network management, energy or banking). It is a complex web of self-management systems that uses the resources currently available and optimizes them to the maximum in an intelligent way.
Operations Support Systems (OSS) and Business Support Systems (BSS) are fundamental components in the operations of telecommunications companies. Although they play distinct roles, they work together to ensure efficient network operation and customer satisfaction. In the following, we will examine the differences, similarities and how OSS and BSS work together.
In terms of focus, OSS (Operational Support Systems) focus on network management, equipment configuration and technical infrastructure monitoring while BSS (Business Support Systems) are customer-oriented and focus on customer management, billing and pre-, during and post-sales support.
The main objective of an OSS is to ensure that the network functions correctly, optimize performance and solve technical problems, while the BSS seeks to improve customer satisfaction, offer personalized services and efficiently manage business processes.
Although they have different approaches, OSS and BSS must work together to provide an end-to-end experience for the customer. For example, when a customer requests a new service (BSS), OSS is responsible for activating and configuring that service on the network. When a customer has a technical problem, the BSS can access data from the OSS to obtain detailed information about the configuration of their service and assist in resolving the problem.
Both systems share relevant data, such as customer information and service details. This collaboration enables smooth and accurate service delivery. In summary, although OSS and BSS have different approaches and objectives, their collaboration is essential to provide an end-to-end customer experience and ensure the efficient operation of a telecommunications, banking, finance, insurance, utilities, energy, or leasing company.
Tags