Telephone companies: how the network operators sell their services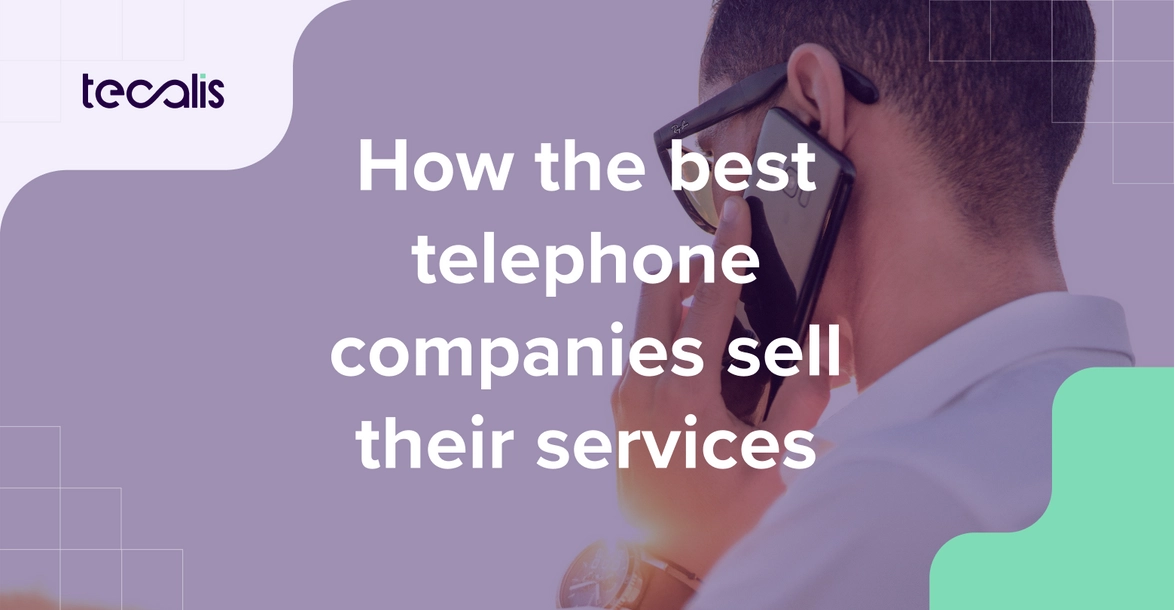 Index

Get the latest news right in your inbox
Telephone companies present themselves on the market with a specific tariff offer that responds to their intention to position themselves in relation to the competition. In a market halfway between perfect and imperfect competition, having the right sales tools for telephone companies will make a decisive difference to the results of commercial actions.
The telecommunications industry is currently a liberalized sector and in markets such as Spain there are more than 40 providers of mobile telephony, fiber and other related services. This is happening practically all over Europe, in North America and the trend is beginning to take hold in Latin America. 
What is the current situation of telephone companies and what are the best practices they apply to improve their presence and market share? In a sector where portability is everything, gaining visibility and having capable and effective sales agents is key to achieving the proposed objectives.
What is a telephone company?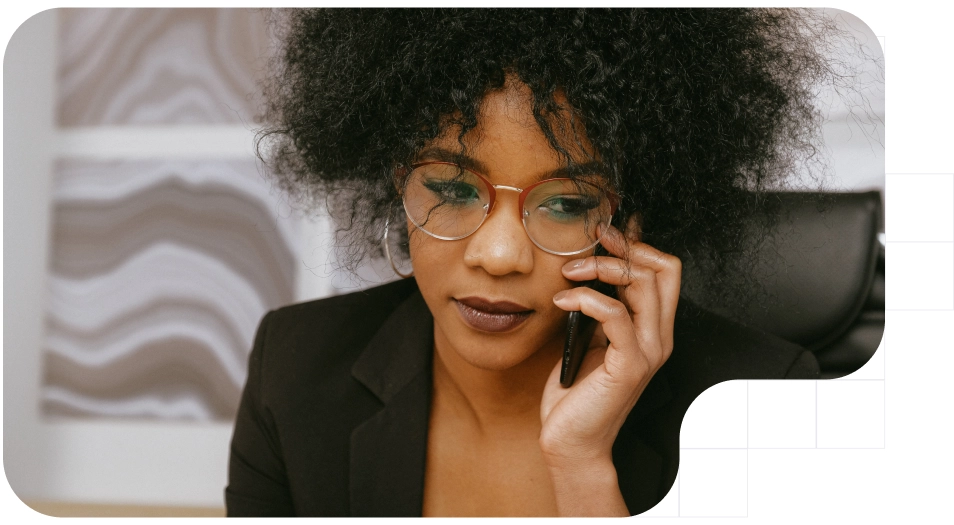 A telephone company is a company in the telecommunications sector that offers communication and information services based on mobile technologies, Internet access, television and other associated or complementary services and products.
The liberalization of the telecom industry has given rise to a complex and broad ecosystem in which we find a diversified offer and very different proposals. In markets such as Spain, we could see how for more than 70 years - from 1924 to 1996 - there were no different operators, but rather the market was in a monopolistic situation with CTNE (Compañía Telefónica Nacional de España).
Since the beginning of this liberalization, new private capital telephone companies began to appear. Subsequently, with the arrival of the Internet and cable television, the market entered a phase of expansion and diversification of supply that has led to the current highly competitive and changing environment.
Telephone company news: own network and MVNOs
Today there are around 50 telephone and Internet companies in markets such as Spain, something that extends to practically all of Europe. Among them, we find quality proposals with premium services that include a high level of technical support and personalized attention to the low cost ones that propose an agile and simple model for those who do not need more than a simple phone line.
Since 2019 MVNOs (mobile virtual network operators) have impacted the industry by changing its rules and redefining supply and demand. These mobile companies (also already fiber and TV) do not have concessions in the broadcast frequency spectrum, without having their own network and rent it to large operators. This also applies to terrestrial lines and not only to mobile wireless communications.
At the sales, marketing and operations level, this has meant a radical change in the way the mobile, fixed and internet industry is configured. The lack of infrastructure has not been a problem for the growth of many MVNOs, and they even use the name of the operator to which they rent the networks as an advertising slogan.
What have these MVNOs been capable of? Although it might seem that the big operators were years ahead in terms of market development, the MVNOs' trump card has been their ability to innovate and act without prejudice. Creating from scratch often means not being afraid to opt for disruptive solutions, especially in terms of methods of acquiring new customers or agile contracting models for their products and services.
Internet, mobile and TV companies 
As we have been saying, telephone companies have not lagged behind and have decided to bundle mobile telephony, Internet and TV under a single product. This has to some extent increased dependence on the operator, boosting customer loyalty rates.
However, the offer is so varied that we can find from telcos that only have a single product to others with more than 30 different services, including those that allow the customer to configure his own customized tariff, with immediate activation thanks to a contracting process with electronic signature and KYC (Know Your Customer).
Below is a list of all the telephone companies operating in the Spanish market:
Own network:
They use their own network or that of their parent company:
Adamo Telecom Iberia

Alterna (Alterna Online)

Aloha

Euskaltel and R

Eurona (Satellite)

Excom

Finetwork

Hits Mobile (MásMóvil Group)

Start

Jazztel (Orange)

Lebara (MásMóvil Group)

Llamaya

Lowi (Vodafone)

Más (MásMóvil Group)

MásMóvil (MásMóvil Group)

Movistar (Telefónica)

Netllar

NOWO (MásMóvil Group)

Orange

O2 (Telefónica)

Pepephone (MásMóvil Group)

PTVTelecom

RCable

Simyo (Orange)

Suop

Telecable

Vodafone

Virgin Telco (MásMóvil Group)

Yoigo (MásMóvil Group)
MVNOs:
Tuenti

Mobile Republic

Lycamobile

Racctel +

Telecable

Suop

Digi (although it is starting to deploy its own fiber network)

Ion Mobile
What the best phone companies do
Telephone companies can offer the best value for money thanks to the optimized operating costs they have in their commercial networks. Is it the case that cheap telephone companies are the same as those that have systems to optimize their commercial network?
The answer to this question can be found in the success stories of many MVNOs and cell phone providers with their own network. As we said, in the past, making changes in commercial structures or new customer acquisition techniques meant having to invest heavily. 
Before RegTech players developed scalable solutions for telephone and internet companies, operators had to resort to large consulting firms to implement complex digital tools that quickly became obsolete. Today, thanks to technological advances in RPA (Robot Process Automation), the connection between new agile systems and those of telcos is done in days allowing to provide tools to its commercial network in a simple way and at much lower costs.
In addition, the expansion of SaaS (Software as a Service) allows cell phone providers to reach their markets with much tighter time-to-markets and without the need for upfront investments that mortgage their future. The idea is based on pay-per-use software that grows as the business grows.
Sales tools for a cell phone providers
The old model where cell phone providers had more power over the user is over. Today, consumer demands, expectations and needs are different. Therefore, to face the new reality, telephone company employees need updated tools such as tariff configurators for sales agents at the physical point of sale and online sales portals for the customer with immediate self-activation.
Among others, the tools that those who are working directly in the market use to create opportunities for telephone companies stand out:
Commission program

managers.

Monitoring panels on the use and location of

merchandising

for alternative channels.

System for

collecting, storing and sending

identity

documentation.
Contracting

platform with digital signature.

Manager of stock, orders and back-office of the point of sale.
BI systems with real time information about the area or market area.
Business Hubs: the center of the commercial work
The formula for integrating all these functionalities and tools under a single system is the Commercial Hubs. These are global platforms that are completely linked to the systems of the mobile providers and allow the agents of their commercial network to work from a single place.
Having this global tool not only homogenizes the entire sales network - including both alternative and proprietary - but also reduces operating costs and boosts the motivation of sales teams. This is crucial in a market where reluctance to door-to-door selling or cold calling is becoming increasingly difficult.
These Hubs are shaped according to the profile of the user who uses them: from a salesperson in a call center to the head of a brand who visualizes real-time data from the entire sales network.
Contracting solutions for mobile, fiber and telecommunication services companies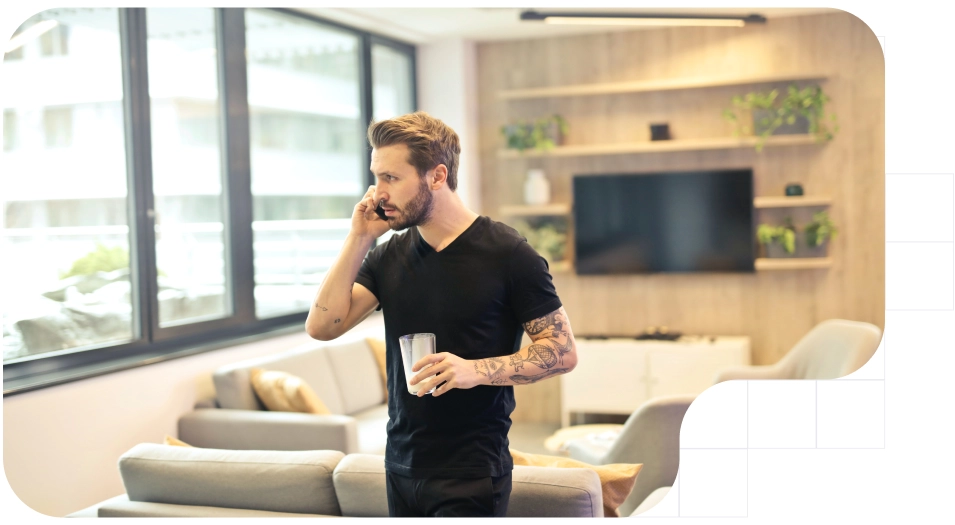 What features are included in the Commercial Hubs designed specifically for telephone companies and their channel partners? These platforms are a compendium of unified technologies under a single web access system (multi-device cloud) that is easily used from the physical or telematic point-of-sale equipment and by the professionals who manage the online point-of-sale.
Regarding this last channel, its conception is different, as it is not used in the same way. It is integrated in an automated way and the RegTech partner as Tecalis designs specific websites (online sales front-end) for the mobile, fiber and internet company, integrating all the functionalities that we describe below in its back-end.
It is possible to avoid penalties, collect identity documentation in compliance with RGPD mandates in a simple and agile way, and boost sales with incentive programs and monitoring of salespeople in both own and alternative channels from the parent brand and marketing operations.
Prepaid or postpaid SIM activations online and onsite

without the intervention of a commercial agent thanks to automated KYC systems that give autonomy to the customer to perform

activations 24/7. AutoSIM systems.
SIM replacement

remotely and in person, requiring minimum time and resources for its use, avoiding penalties for

SIM swapping

and identifying the legitimate user.

Customer relationship management.

Acquisition and after-sales

tasks on the same platform for an exhaustive follow-up of the customer's registration status or open incidents.

Agile and secure contracting with electronic signature and identity verification of combined tariffs

for fiber, TV, fixed or mobile telephony. This involves the collection of identity documentation with exhaustive anti-fraud controls to comply with regulations and avoid penalties.

Online

and onsite

sales portals

designed according to best practices in UX/UI. Including customer portals to build loyalty and drive cross-selling of other products and services or own app.

Productivity in telesales and call-centers by providing relevant information before calls to commercial agents. 

Auditing, testing and sealing with blockchain of any operation thanks to E2E traceability models to have the necessary support. Process integration and interconnection of systems and tools.

Real-time data management and analysis of all the activity of the commercial network and each point of sale or agent. Including logistics management, purchase orders, shipments and suppliers of each of them.

Get the latest news right in your inbox







Trust, identity and automation services
Tecalis creates disruptive digital product to make the most innovative companies grow and evolve. We drive growth and digital transformation processes to bring the future to businesses today.
KYC (Know Your Customer) Video Identity Verification, Digital Onboarding and Authentication (MFA/2FA) solutions and services enable our customers to provide their users with an agile and secure experience.
Our RPA (Robot Process Automation) software enables the creation of sustainable, scalable, productive and efficient business models through BPM (Business Process Management), allowing unlimited growth.
Advanced and Qualified Electronic Signature and Certified Communication services (Electronic Burofax) allow customer acquisition, contracting and acceptance processes that used to take days or weeks to be completed and approved in minutes or seconds.
Customer Onboarding (eKYC), Digital Signature (eSignature) services and Automated Fraud Prevention are making it possible for companies to operate online and without borders.
As an EU-certified Trust Services Provider and an established RegTech partner, we help organizations comply with the most demanding regulatory standards in their sector and region, including AML (Anti-Money Laundering), eIDAS (Electronic IDentification, Authentication and etrust Services), GDPR (General Data Protection Regulation), SCA (Strong Customer Authentication) or PSD2 (Payment Services Directive) regulations thanks to Tecalis Anti-Fraud Controls and Document Verification.