Index

Get the latest news right in your inbox
The telecom industry faces a number of challenges, from digitally transforming processes to fighting telecom fraud and creating a robust offering that matches current trends and customer needs. In the telecommunications industry, dozens of companies are struggling to compete in markets that are complex and volatile, but also offer great new opportunities. 
The following is a brief summary of the current situation in the telecommunications industry and the key aspects that its operators must take into account in order to successfully lead this new stage.
What is the telecom industry?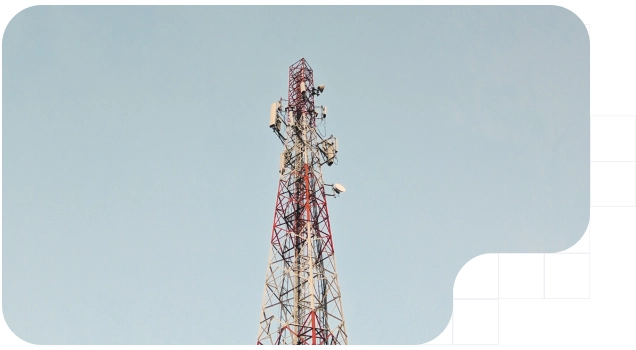 The telecom industry is the set of companies, professionals, and organizations whose activity results in the creation and/or distribution of products and services related to the telecommunications discipline. The information and knowledge society has meant that companies in the telecom industry have experienced accelerated growth, especially in the last two decades. 
As a result, the telecommunications industry has been evolving in terms of market and competition, with major restructuring and systemic changes taking place in the global ecosystem and its local transpositions. The rise of multimedia content and health situations that have forced remote operations for some time have also contributed to making this industry one of the most important in any advanced economy.
Convergence with other industries such as the technology/IT and audiovisual industries has led the telecom industry to become a changing conglomerate that is being recomposed as social, cultural, and economic trends change and advance. 
Recently, we have seen how the diversification of many important players in the industry has been achieved through convergence with industries other than those mentioned above: FinTech and InsurTech. The BFSI industries (Banking, Financial Services, and Insurance) have created great synergies with telecom players to perform cross-selling with great results or even create new types of products and services based on this information society perspective.
Which companies make up the telecommunications industry?
The players that make up the telecom industry are very varied and have evolved over these two decades of growth. However, we can find five categories that have remained more or less stable:
Telecommunications

service providers.

Network operators.

Users and

content

creators

for communication networks.

Regulators

, governments, and related institutions.

Hardware

manufacturers or suppliers (

industry

, equipment, software, etc.).
In the early stages of the industry, network owners were also the operators and distributors, in a monopoly-oligopoly situation with great public state participation. However, this type of situation is now very distant and we can see how new players freely install their own wired and mobile networks to market their services and even complement them with the use of third-party networks to reach areas where they are not interested in investing in infrastructure due to their strategy.
Currently, there are all kinds of situations and B2B relationships possible within the telecommunications industry and its different players in a market halfway between perfect and imperfect competition. Following expansion and liberalization, we have come up against:
New competitors with disruptive proposals

have forced the traditional ones to make changes in

offers and services

.

The

bargaining power of users

is incipient, and is increasing as they become more informed and increasingly reject advertising and guerrilla marketing, opting instead to be the ones to decide when and how to change telecommunications companies.

The ability of the equipment industry and

telecom software service providers

to be a counterweight in the industry, transforming those who choose them as partners and leaving behind in

trends

those who have not counted on their

now virtually indispensable technologies

.

A great

increase in diversity

not only in common products and services but also through

diversification and convergence

with other industries, especially

BFSI and other utilities

.
The president of the Global Association of Mobile Operators and Related Companies (GSMA) said during the Mobile World Congress (MWC) that there is no digital future without the telecom industry. 
More than 680 telephony operators that offer remote voice and Internet services to more than five billion users have joined a new initiative called Open Gateway. This project brings together more than a thousand players in the telecommunications industry and proposes the transformation of networks and channels to become interoperable and programmable platforms through open APIs, with a universal format and a standardized perspective. This would lead the industry to a new way of understanding telecommunications, boosting the role of developers and creators of digital services in all industries and areas. 
In this way, telecom operators and cloud and trust service providers will converge in a broad ecosystem full of synergies. At a global level and as of today, the most relevant operators and telecommunications companies are:
Vodafone

France Telecom (

Orange

,

Simyo...

)

MásMóvil

Group (

Yoigo

, Pepephone, Lebara, Virgin telecom, Euskaltel...)

Deutsche Telekom (T-Mobile, T-Online...)
Keys for telecom companies to consider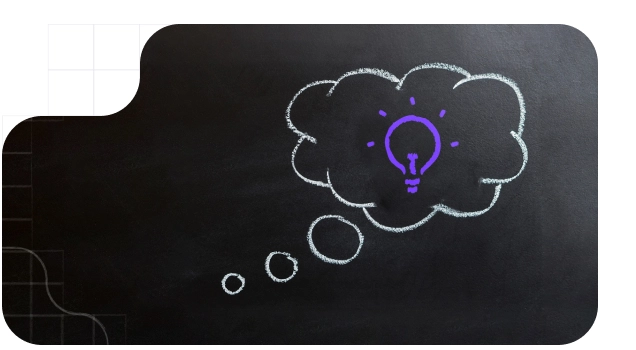 Investment in advertising and marketing in the telecom industry is really high. Due to the expansion of the industry and the rise of the information society, operators have high budgets to disseminate their value proposition in the markets in which they wish to operate. Commercial prospecting and new customer acquisition techniques stand out among all the commercial strategies proposed by the various telecommunications operators.
However, allocating this large amount of resources on marketing communication and strengthening sales channels only makes sense if the most pressing challenges affecting the steps following customer impact with an online or offline visual piece, a call, or a point-of-sale approach are solved.
We are going to analyze the key points that players in the telecommunications industry must take into account to ensure that their investments are profitable and fruitful:
1. Anti-fraud and regulatory compliance in telecom
For years, the industry has been dealing with high penalties due to lax compliance with certain regulations and standards proposed by the authorities in the different markets. In particular, European Union countries, the United Kingdom, and North America stand out in this regard.
Identity fraud is a major concern for operators as well as a major focus for regulators. Likewise, all policies and actions related to data privacy (GDPR in Europe) and information occupy a large part of the front pages in media related to large penalties to leading players in the industry.
One of the major changes that have taken place is the emergence of RegTech players in the telecommunications network industry. These technology partners help telecoms to automate compliance with the most stringent and demanding regulations by simply installing a simple cloud system in key processes and operations, both customer, internal, and supplier-related.
In this way, for example, SIM Swapping has been completely eliminated in just a few days and attacks related to identity theft have been reduced to a minimum. And not only that, the result is not only the reduction in the number of attacks but also the achievement of zero fraud, avoiding any incursion even if attacks occur thanks to the best systems that integrate anti-fraud controls without the user perceiving any friction and maximizing the conversion in the processes of new registrations and acquisitions.
On the other hand, recent studies have shown that a large proportion of users in the industry are willing to sacrifice price reductions if their cell phone and Internet service provider were to place special emphasis on protecting them and their data. Therefore, the low investment involved
Management of a capable telecommunications commercial network
The creation of broad and diversified commercial networks is one of the hallmarks of the new operators adapted to the liberalization of the industry. Present in physical locations ranging from large shopping malls to small local establishments, including their own stores or pop-up stores in strategic locations, designing a well-structured plan is the key to success for any expansion or growth project.
Thanks to the Commercial Hubs, telecoms can now manage their entire commercial network - both in-house and alternative - in a productive, efficient, and agile way. With this type of system, sales teams are provided with all the necessary tools to do their work effectively without wasting a single minute on "bureaucracy" and to devote all their time to value-added tasks.
This software includes rate configurators and recommenders, commission program models, and their management for alternative channel POS and contracting systems with electronic signature and collection of identity documentation, among many other functions for proper commercial work at the point of sale.
Store, area, and market managers can see at a glance real-time statistics on how each point of sale is performing and customer data for each of the sales agents. This has enabled the telecom industry to achieve perfect time-to-market in a demanding and constantly changing market. 
3. Process optimization and time-to-market
One of the keys for emerging operators is the optimization of operating expenses. Through the use of the best digital tools, new telecom industry players are able to reduce their costs per operation exponentially thanks to a new perspective based on scalability.
The integration of RPA (Robot Process Automation) technologies as well as solutions based on identity, artificial intelligence, and machine learning has enabled them to minimize costs as much as possible in most areas in order to devote this "surplus" to, for example, investment in their own network infrastructure.
Instant activations have been a turning point in the telecommunications industry. Systems such as AutoSim have enabled a user to autonomously activate their SIM card obtained from an airport vending machine in compliance with the most demanding standards in highly regulated markets. We can observe the same scenario also in telephone and online sales where the SIM is issued and sent by mail to the verified address of the user who has made the purchase and contracting of the product or service remotely.
This solution is also present in our own and alternative physical points of sale due to the integration of KYC (Know Your Customer) systems in the Commercial Hubs that we described in the previous point. With a mixed model, we can see in the different POS that, depending on the market or the decision of the telecommunications operator, a mixed model is chosen (the commercial agent does it on his device for the customer, giving him the documentation and using a webcam), the customer does it directly on a tablet or POS or from his own device by scanning a QR offered by the agent or a link received by SMS.
Deploy&Go tools for telecom companies and telephone/mobile operators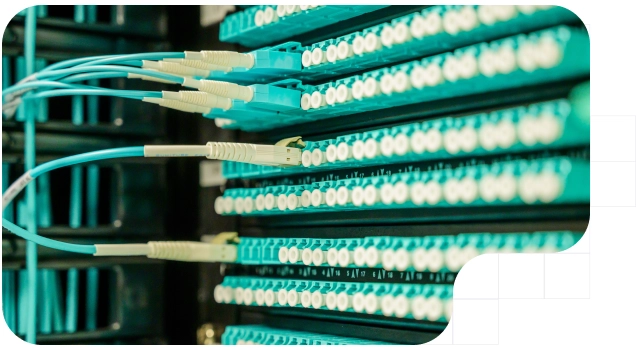 As we have seen, the evolution in recent decades has been rapid and constant. Even so, the last 5 years have seen a series of even more profound changes related to the day-to-day operations of companies in the telecommunications industry, directly affecting their activity, that of their teams in all areas, and their profit and loss accounts. 
Until very recently, telecommunications operators relied on large consulting firms to design large, structural transformation projects. This had four major drawbacks: 
To make a

very high investment in terms

of the costs involved in the project proposed by this large consulting firm.

The need to

involve IT teams

, blocking them and in many cases generating demotivation.

Difficulties at the level of

the organization's already standardized

systems

, which had to be modified, affecting several areas and teams.

The

delay in the

development of these complex projects, which were often

delayed or even involved cost overruns.
Fortunately, today's RegTech players and startups specializing in the telecom industry have designed a completely revamped approach that turns these four issues on their heads. 
Now, SaaS and PaaS solutions (also convertible on-demand, on-premise, and single-sign-on) developed in a cloud format and thanks to AI and ML are really affordable - no prior investment needed for implementation -, are up and running in less than three months without errors in complex multinational organizations, do not require structural changes and do not involve your IT teams in addition to less than three months etc.
These specialists in the telecommunications industry also act as integrators and developers in an additional way with the same professionalism and knowledge as the large consulting firms. They provide SDKs, APIs and lead the integration of these scalable systems into all processes of the organization making them compatible with legacy systems or replacing them with a simple data-driven systems connection using the latest technologies, in days.
Tags