Index

Get the latest news right in your inbox
There are dozens of alternatives to DocuSign in the market of electronic signature applications. Choosing a tool to manage the signing of relevant documentation should be an informed decision and consistent with the needs of our customers, our business, or our project.
Electronic signatures have revolutionized the way documents and contracts are managed, allowing companies to close deals more quickly and securely in an increasingly interconnected and complex economic and social reality. 
Although DocuSign has been a good option to consider in this area, it is worth exploring the available alternatives, as some of them have functionalities and features that DocuSign does not contain. In this article, we will explore electronic signature options that rival DocuSign, focusing on the Tecalis platform and its differential value proposition.
What is DocuSign?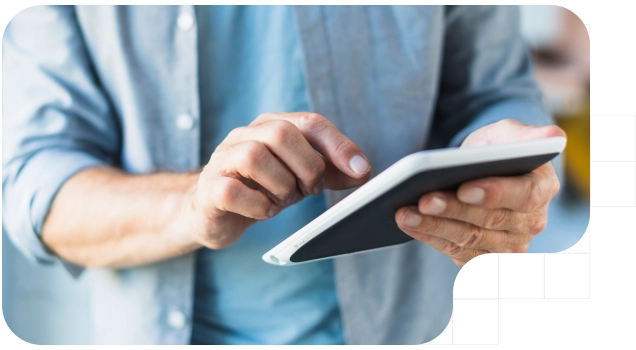 Before comparing DocuSign with its similar alternatives, we must understand what this digital signature software is and how it works. Like its counterpart applications, this tool is designed by a company specialized in the area of electronic signatures.
DocuSign is a company founded in San Francisco, California, with a large number of employees and whose main sector is software development. It is important to understand that depending on the country you are in, you will see that they offer different types of products.  
In the United States, its country of origin, DocuSign offers electronic signature functionalities, notarization, a document editor (although this is actually from Salesforce), the contract signing system, forms, and identity verification. For this market, it also adds integrations and APIs.
However, if we visit some of their European websites (such as Spain or Italy) and their marketplace in Canada, we can observe that we will not find identity verification services. This is essential to sign medium and high-risk level contracts in order to have the necessary legal backing in these three markets.
DocuSign is a platform that is sold as a single product. That is, the company name and the product name coincide. However, something curious and perhaps contradictory is that this electronic signature software advertises on its website as separate products elements that are functionalities in itself of a single platform, such as identity verification or the workflow system for contracting (something that in most alternatives to DocuSign is included as standard in digital signature applications, without the need to hire a separate product). 
What are the DocuSign alternatives?
Despite its experience in the market, since it was founded in the early 2000s, there are more modern and updated solutions that have already been born based on the new standards of qualified trust services. 
In the electronic signature space that allows individuals and companies to sign documents digitally, DocuSign has been a pioneer in eliminating the need for manual paperwork and paper. This solution streamlines business processes by allowing the parties involved to sign agreements virtually, regardless of geographic location, just like the rest of its competitors. DocuSign has been widely adopted for its intuitive interface and advanced security capabilities, making it one of the industry's leading exponents.
DocuSign alternatives are electronic signature software and trust services that offer at least all the functionalities that DocuSign already offers. For a digital signature application to be considered as an alternative to DocuSign, it must - as a minimum - address the use cases that DocuSign already solves. Otherwise, it would not be considered a valid alternative.
Thus, these counterpart players to DocuSign are electronic signature platforms that compete directly in the same space, offering similar or even superior options and functionalities in some aspects. Those that offer up to eight types of electronic signature stand out, as opposed to the only type of electronic signature offered by DocuSign in its usual plans, the simple electronic signature, with no evidentiary validity. These alternatives have become essential as companies seek to customize their electronic signature solutions according to their specific needs and budgets.
On the other hand, it is very important to note that DocuSign is a company that only specialized in large-scale e-signatures (they seek volume by obtaining small and medium-sized clients). While other alternative companies such as Tecalis, offer the best of both worlds: a powerful and simple electronic signature tool in addition to being a digital transformation partner with highly trained services in digital onboarding, recruitment, KYC/AML identity verification, Commercial Hub for the management of digital and face-to-face channels, regulatory framework or ad-hoc solution design.
Free DocuSign alternatives
Among the DocuSign alternatives that are free of charge, we find outstanding those called online signatures. These web applications are very fast and simple, but many of them entail great regulatory risks by simply inserting a PNG signature in the document, which is far from the technical and legal standards of electronic signatures.
Fortunately, there are QTSP-qualified trusted service providers that offer electronic signature systems that are also free, but that work and have been designed under the most demanding legal and technical rules. The free nature of these tools is provided either by trial periods of premium plans, free variants or mixed models:
Premium trial periods

: This format opts to provide users and companies with the most complete solution that the electronic signature provider can offer completely free of charge and without obligation for a limited period of time. After the end of the period, a premium plan adapted to the user's needs can be contracted at a discount or the plan will be downgraded to the free format (without the need to lose the work done on the platform).

100% free options

: There are DocuSign alternatives that offer electronic signature systems that are completely free forever and unlimited. This implies that the tool will have a series of specific functionalities and that those that are available to paid users will not be enabled. The difference between DocuSign and similar electronic signature software that offers a free version is that in the paid plans the functionalities start from zero, being more valuable than those of the most basic paid plans when a free model is available.

Freemium or mixed models

: Finally, we see other options that can be customized by packages. For example, you can use the 100% free version of a DocuSign competitor such as Tecalis at no cost and purchase a package of advanced e-signatures for a specific need without committing to a paid premium subscription. This provides great flexibility and is a testament to the versatility of the business and the platform.
For those looking for affordable e-signature solutions, several free alternatives to DocuSign are available on the market. These offer a basic range of e-signature features, which may be sufficient for freelancers or individual users with simple document signing needs.
However, it is important to keep in mind that free alternatives often have limitations in terms of the number of documents that can be signed, additional backup features (qualified time stamps, biometric signature, GDPR-compliant escrow, etc.), and customer support. 
Tecalis, as an alternative to DocuSign, has these three options previously analyzed and all of them comply with electronic signature regulations such as eIDAS and signer verification standards depending on the use case. Consult one of our experts and start using it right now without any obligation.
Paid alternatives to DocuSign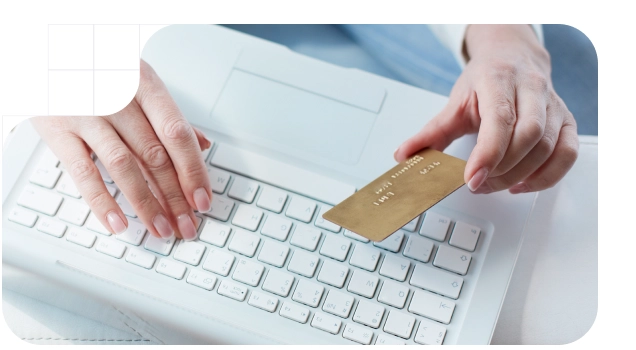 Continuing with the previous explanation, DocuSign only offers paid plans and a time-limited free trial. We will not be able to explore totally free or mixed options. This raises the prices from the very beginning, since not having a free version, the functionalities that other DocuSign competitors include in their 100% free plans are those that are part of the most basic plan (Personal) and that are paid.
For companies and organizations that require advanced functionality and higher transaction volume, alternatives to DocuSign for payment offer additional usability features, functionality tailored to more complex use cases, and more comprehensive legal support. These solutions typically provide brand customization options, integration with other enterprise tools in any system, and higher levels of security to meet industry and regulatory standards such as banking, real estate, human resources, or transactions over $999.
It is important to carefully evaluate the features offered by these payment alternatives and compare them with the specific needs of the company before making a decision.
The best DocuSign alternatives 
The best DocuSign alternatives are those that include all types of electronic signatures from the cheapest payment plans. DocuSign does not include AES (advanced electronic signature) even in its Standard (23€/month) and Business Pro (62€/month) plans, reserving this type only for large corporations that contact directly and have really high daily signature volumes. The only type of electronic signature that DocuSign includes in its Personal, Standard, and Business Pro plans is the simple electronic signature (SES).
Leaving these models only for these types of customers is also detrimental to them as it increases the price range. In addition, the best alternative to DocuSign will always have several options for electronic signature types beyond the three basic eIDAS ones (SES, AES, and QES). Combining eIDAS models with the use of qualified digital certificates issued by official certificate authorities or the use of SMS OTP models is a must in many industries such as insurance, utilities, and telecommunications for a wide variety of use cases.
On the other hand, we can see that mass mailings are only available from Business Pro and DocuSign also does not have sequential mailings in any of its plans, something crucial for many use cases and that Tecalis does include from its Standard Plan as a great differentiator to be a DocuSign alternative.
The choice of the best alternative to Docusign ultimately depends on the company's needs and objectives. The best competitor to DocuSign will be the application or software that meets the specific requirements of industry standards, provides an intuitive user experience, and offers an adequate level of security to protect electronic transactions.
DocuSign versus Tecalis
Tecalis stands out as a solid alternative to DocuSign, including all the functionalities and features of DocuSign plus many others. Tecalis combines a user-friendly interface with advanced features, such as biometric authentication, which adds an additional layer of security to the signature process and comes standard under a single web application. The platform also offers flexible pricing options, including a free plan with essential functionalities and paid plans for more complex needs.
When comparing DocuSign with Tecalis, it is clear that both platforms offer effective e-signature solutions. DocuSign stands out for its wide adoption and robustness. On the other hand, Tecalis differentiates itself with its focus on biometric authentication and its focus on adaptability, and personalization while maintaining absolute simplicity and convenience.
One of the key features is the automatic generation of documents with ChatGPT technology integrated with Tecalis, under the AlisGPT system, integrated into the template and layout creator (with which you can also design forms). With it, you can ask artificial intelligence to draw up a contract for you with all the needs you indicate. DocuSign relies on Salesforce to offer a somewhat old-fashioned document generator, while Tecalis implements the latest technology to assist in business processes of all kinds with the automated generation of contracts and smart documents.
In terms of security, Tecalis offers a significant advantage with its QTSP biometric authentication and KYC standards, making it an attractive option for industries that require strong and advanced authentication for e.g. signing contracts related to financial services, insurance, or remote real estate sales and purchases.
The choice between DocuSign and its alternatives depends on the unique needs of each company and project. Electronic signatures are essential today, and having the right tool can make all the difference in the efficiency, cost, and security of a company's business processes and operations. Both DocuSign and Tecalis offer valuable solutions, each with its own advantages and considerations. By evaluating these options carefully and considering specific requirements, companies can make an informed decision that optimizes their workflows and ensures the integrity of electronic transactions in an ever-evolving economy and society.
Tags