How to optimize processes in your company with automated management software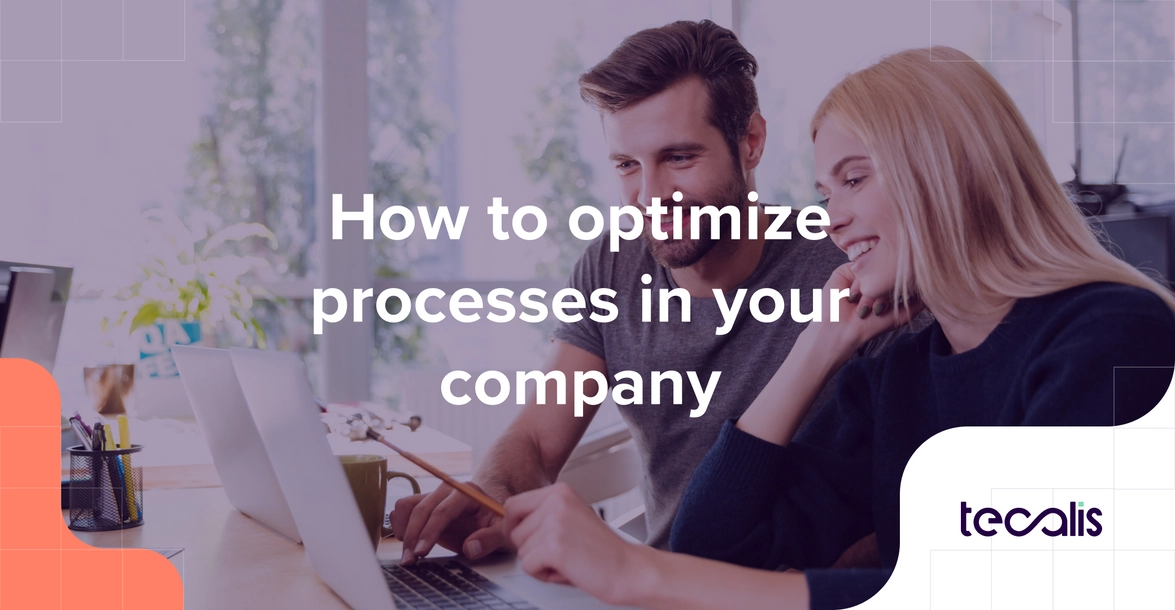 Index

Get the latest news right in your inbox
Many times, companies feel that their teams spend hours and hours on monotonous and repetitive tasks that do not add much value to the business. This is exhausting and frustrating for both employees and customers.
Having more time to spend on important and strategic tasks that make a difference is now possible thanks to SaaS RPA tools and scalable cloud software. In this article, we will see how you can optimize your business and operational processes (both internal and customer-related), as well as customer-related ones, thanks to automated management software.
Improving your company's efficiency with automated management software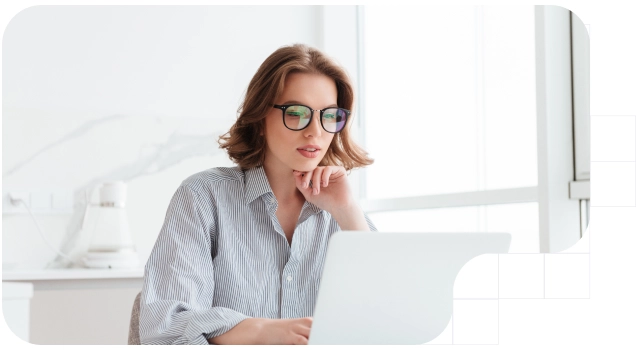 If there is one thing we all know, it is that being responsible for or owning a business is by no means an easy task, especially when it comes to SMEs. In any case, reducing bureaucracy and transforming processes to make them more agile and faster is the main concern of both small and medium-sized companies and large multinational companies with strong resources. From the moment our physical and face-to-face channels go live, we are constantly looking for ways to improve the efficiency and effectiveness of our systems and actions. 
Sometimes it can be complex to find the time to make significant changes to business processes and structures while still dealing with day-to-day administration. However, investing time and resources in this regard is crucial today in order to compete in changing and uncertain markets.
The digital transformation of companies is here to stay, however, not everyone is taking advantage of the benefits of process optimization through digitization with scalable software. Let's take a look at the 5 recommended steps to start incorporating new automated business management software in your business.
Identify processes that can be automated
The first step is to analyze your business processes and determine which ones can be automated. For example, if you have a catering or HORECA business, you could automate orders with electronic signatures so that they are automatically processed and sent directly to the supplier in question, signing for their delivery. In the case of an insurance company or a bank, remote customer acquisition and documentation collection (including KYC and AML) can be fully assisted.
Next, it's time to define clear and specific goals for the implementation of the automated management software, both short and long-term. For example, you could set goals to reduce the time you spend on management tasks, improve team efficiency or increase customer satisfaction.
These are the main areas where we can count on automated management software to optimize processes:
Marketing and sales solutions
Apart from automation software, there are customer record softwares that replace the previous complex and obsolete systems. It should not be forgotten that this can be a key tool to keep complete and detailed control of clients, especially in SMEs. Both RPA and sales hubs softwares allow you to start with a free demo, and see if such a solution really improves your processes.
These types of tools can help you plan and execute your marketing and sales strategies more effectively, saving you time and resources. 
You can automate many activities in this regard:
Mass mailing of e-mails and

electronic notifications

Customer registration and user registration.

Upload and storage of commercial documentation in compliance with the RGPD.

PSD2 / SCA compliant login and credential generation.

Database segmentation

Chatbots and customer service
In addition, these programs allow you to segment your audience and personalize your marketing campaigns to reach the right audience. For example, if you are a bank that has signed up the customer, you can offer products related to a certain category, such as insurance or automated financial trading services, right after the contracting process.
Billing and accounting
With RPA software, you can say goodbye to tedious manual record-keeping and complex calculations. The software takes care of all that for you, allowing you to spend your time on other important business activities. For example, you can keep track of income and expenses, control inventory, issue invoices, and receive payments, among other things.
In addition, this type of software is very useful when it comes to filing taxes and complying with your business tax obligations, sending self-signed documents by the company's UBOs (Know Your Business). By keeping detailed control of your finances, you can avoid mistakes and reduce the risk of problems with the IRS.
Inventory management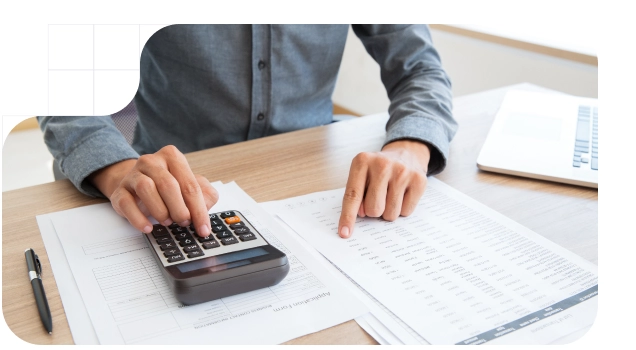 Another example of a business management solution is stock control. This is something you won't need if you offer services, but it can be key for you if you sell physical products.
For example, if you have an e-commerce business, you can manage and review product availability in real-time. This is achieved through holistic distribution channel management platforms, both proprietary and alternative. We have good examples of this in the telecommunications sector.
In addition, with this resource, you can identify the products that are in demand and those that are not selling. With this, you can make strategic decisions and avoid losing money. Many of them include tariff recommenders according to customer profile, SIM auto-activation to combat SIM Swapping or management of commission programs thanks to this kind of software.
Other solutions
We've seen some examples here, but there are many, many more resources for companies. Here are some other possible processes that can be automated:
Purchasing and supplier management.

Sales and customer control (including after-sales).

Employee attendance and payroll management.

Production control and monitoring of industrial processes.

POS (Point of Sale Terminal) in catering and hospitality businesses.

Reservation management in hotels, and apartments, among others. With

online self-check-in

solutions.

Administration of appointments in clinics, doctor's offices, and medical centers. Organization of files and documents in law firms, notary offices, and consultancies with

requests for signature of certified documents and notifications with full legal validity

.

Quality control in food and consumer goods production companies.

Human resources

management, from recruitment to employee career tracking or the signing of NDAs.
Research automated management software
Once the processes that can be automated have been identified, it is important to research automated management software that best suits the company's needs.
Consider some of the following features to choose the right option:
The software must be intuitive.

It must be integrated with other tools.

It must be customizable according to the company's needs.

It has to be scalable.

It is important to have strong security measures in place.

Good technical support is needed.

Must be able to collect and analyze valuable data.

It has to be integrated with other important tools.

It must be accessible from any device.

Receive regular updates to keep up with the latest trends and technologies.

It must meet the highest standards in any market.
In addition to all these features, it is important that the company has the opportunity to test the software before investing in it. 
Many automated management software vendors offer a demo or free trial version. This allows teams to experiment with the features and functionality of the software before making a purchase decision. 
This allows them to see how the software fits their company's specific needs and make sure they are investing in the right solution.
3. Implement the resource efficiently
After choosing automated management software, it's time to implement it in the company and train staff on how to use it. You'll likely encounter resistance at first, but it's worth the leap. Beyond the initial learning curve, if you implement it properly, your team should adapt and even appreciate the new technology. In the end, everyone should gain from an improved process solution.
Here are some tips to start using SaaS software in your company successfully:
Train your team to efficiently use the automated management software. 

Clearly define the roles and responsibilities of each team member in relation to the use of the automated management software.

Perform extensive testing of the software prior to implementation to ensure that it is working properly and error-free.

Integrate it properly with other systems and applications in your company.

Make sure you have a contingency plan in case of system errors or outages.

Consider hiring an external service provider to assist with implementation and maintenance.
4. Monitor and evaluate the use of the software.
Continually evaluate the software's performance and make adjustments as needed to optimize its effectiveness. You can do this through periodic reports, dashboards, or even regular meetings with your team. Also, as a compass to guide your progress, it is important to have clear measurement KPIs. Define the metrics that will help you evaluate the software's performance. 
For example, if the software is for sales management, the metrics may be:
Conversion rate of the onboarding process.

Number of new hires.

Response time in sending the documentation.
5. Customize the software for the needs of the company.
In some cases, you may need to adapt the program to your business. 
Many management software has customization options for data fields, workflows and dashboards. For example, if the software is for human resources management, you may need to customize data fields to include information specific to your company.
However, remember to maintain a balance between customization and standardization. Otherwise, it could make it difficult to integrate the software with other systems and processes. Finally, keep in mind that your company's needs may change over time, so it is important to review and update the customization periodically.
Conclusion
As you can see, it is not enough to digitize your business: you will need to do it with a specific methodology. To optimize your company's processes with automation solutions, remember to follow these tips:
Recognizes processes that can be automated.

Investigate automated management software alternatives.

Executes the implementation of the chosen management software.

Monitors and evaluates software performance.

Customize the software to fit the needs of the company.
With these steps, you can start to sit back and watch technology work for you. Ultimately, this is all along the lines of you investing fewer resources and getting more results. If you do these steps correctly, you should see a return on investment very soon. Go automated in your company with identity verification, e-signature, and RPA to achieve excellent compliance and productivity with numbers associated with a digitized enterprise and the long-awaited sustained growth.

Get the latest news right in your inbox







Trust, identity and automation services
Tecalis creates disruptive digital product to make the most innovative companies grow and evolve. We drive growth and digital transformation processes to bring the future to businesses today.
KYC (Know Your Customer) Video Identity Verification, Digital Onboarding and Authentication (MFA/2FA) solutions and services enable our customers to provide their users with an agile and secure experience.
Our RPA (Robot Process Automation) software enables the creation of sustainable, scalable, productive and efficient business models through BPM (Business Process Management), allowing unlimited growth.
Advanced and Qualified Electronic Signature and Certified Communication services (Electronic Burofax) allow customer acquisition, contracting and acceptance processes that used to take days or weeks to be completed and approved in minutes or seconds.
Customer Onboarding (eKYC), Digital Signature (eSignature) services and Automated Fraud Prevention are making it possible for companies to operate online and without borders.
As an EU-certified Trust Services Provider and an established RegTech partner, we help organizations comply with the most demanding regulatory standards in their sector and region, including AML (Anti-Money Laundering), eIDAS (Electronic IDentification, Authentication and etrust Services), GDPR (General Data Protection Regulation), SCA (Strong Customer Authentication) or PSD2 (Payment Services Directive) regulations thanks to Tecalis Anti-Fraud Controls and Document Verification.