Index

Get the latest news right in your inbox
Financial management is a vital part of any business and enterprise (whether it is a large company, an SME or a micro-enterprise), and this is no exception for the self-employed. Although financial management is often associated with large companies or multinational corporations, the reality is that freelancers also need to keep a close eye on their finances to ensure the success of their business.
Fortunately, there are a variety of useful programs for freelancers. If you are a freelancer, these programs will make it much easier for you to manage your finances. In this article, we will discuss the accounting and management software that you, as a freelancer, should be familiar with. At the same time, we explain what an accounting software is and why it is important for you to use it.
As a freelancer, you probably already have software for freelancers in your industry. For example, if you're a programmer, you'll have solutions for writing your code. But how are you managing your small business? Imagine having full control of your finances and operations, without wasting valuable hours on administrative tasks. The good news is that there are a range of applications designed to do just that.
Below we will explore some of the most effective tools that will make financial management, accounting, sales and invoicing a breeze for you. Read on if you'd like to do more with less on a daily basis.
The best accounting software for freelancers 
Choosing the best accounting software for your freelance business can be a challenge. This is because there are many options on the market that may or may not fit your needs. For this reason, you should consider several factors when choosing a program. 
These factors are explained below: 
Functionalities:

always think about the specific characteristics of your business: do you need to

keep track of your signed contracts

or are you more concerned with

sending electronic invoices with certified notifications

? Make sure that the software you choose meets your needs. 

Ease of use:

If you're self-employed, you know what it's like to be multitasking. That's why it's crucial that your accounting software has everything you need for your business and can perform complex tasks in a matter of minutes. 

Integrations:

if you already use other tools for your business, it may be useful for your accounting software to integrate with them. With this, you get to keep your data in one place. 

Customer support:

look for your provider to have a help desk to solve your frequent problems and support every day of the week. This is important when there are overloads or you cannot consult your information online for any reason. 
Accounting software can be an invaluable tool for freelancers, allowing them to take control of their finances while saving time and money. By deciphering the features of the accounting software highlighted in this article, you'll be able to determine which one best suits your business needs. 
Ultimately, the choice is up to you, so be sure to do your research thoroughly before deciding on a particular platform. As a freelancer, you'll need all the help you can get when it comes to financial management and taxation, and accounting software provides you with just that, much more efficiently than the manual option. 
It will not only allow you to increase your efficiency, but also to ensure that your operations are taken care of from a legal point of view.
Key features and functionalities
The management software in the cloud that is intended for small and medium-sized companies, but can also be used by freelancers, is the most versatile and will respond perfectly to a future growth in the volume of operations. 
They should allow you to create and send invoices, as well as monitor your operations in real time. Hence their usefulness for the self-employed. At the same time, Holded automates business processes, which can increase your efficiency and productivity. 
Developed and marketed by RegTech companies, these software products are designed to help small and medium-sized businesses and freelancers manage their finances. They act as a suite with different features that, as a freelancer, allow you to: 
Automated contract drafting with GPT models.

Generate online payments.

Produce financial reports, validate and share them.

Collect identity information from customers.
Some have PSD2 and PSD3 banking integrations, allowing you to perform due diligence checks before working with a supplier or customer. You can add your bank accounts and invoicing to automate complex scoring processes. As you can see, accounting software is not only designed for corporations, but also for freelancers and businesses like the one you are currently working with. 
The fact that they are in the cloud means that they are designed to facilitate financial management for small businesses and freelancers working from anywhere. On the other hand, the best programs for freelancers offer a simple and intuitive interface that allows users to keep an efficient control, without the need for advanced knowledge. 
Through these functions, the risk of human error is minimized. This can be really attractive for freelancers who have to outsource work that they cannot do due to time constraints or because they need special skills and abilities for the business. 
Many vendors offer free online programs aimed at small businesses, consultants and freelancers. Today, these programs offer a wide variety of features that can help you manage your finances, operations, sales and more. 
You can record all your transactions and categorize them. With this feature, you will make sense of everything. You can create and send personalized invoices to all your customers and you can track their status (sent, delivered, opened, read... through many different channels). The best systems also issue automatic alerts and reminders to customers to sign. 
You can send documents to all persons and entities as well as customize them with forms, signature options, additional identity checks, validated data collection, and so on. This means that your documents will come with your business logo and contact details, dozens of configurable options and other features added to the mailing, which will enhance your reputation and also your personal brand. 
Sales management solutions such as Customer Hub allow you to manage your business in a professional and productive way, even if you start to grow and have sales partners. Simultaneously, it alerts you of changes in real time. 
If you have a team, let each of your collaborators customize their tools and their respective functions in the way that is most convenient for them and for you. You can keep track of orders and product stock or integrate custom service modules to do things like:
Installation and repair orders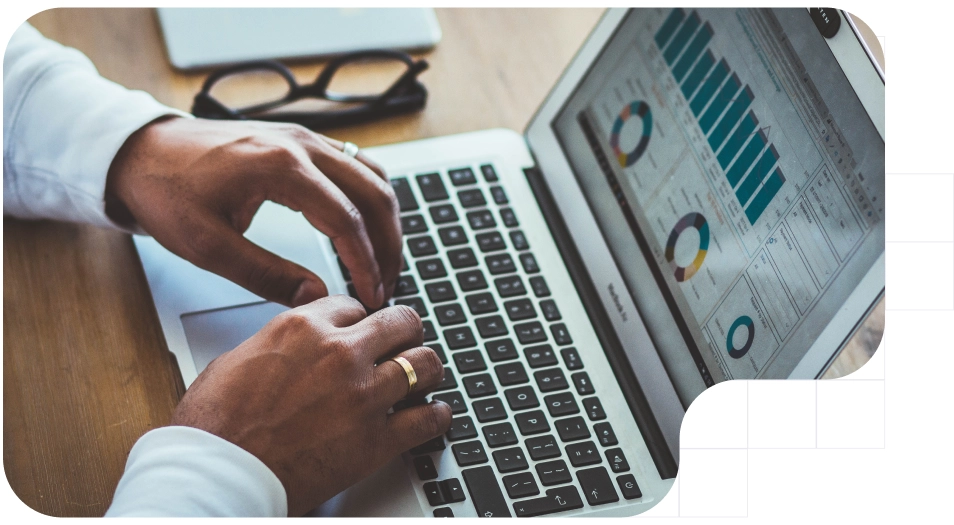 Sales and Marketing software for independent professionals
Many professionals are tired of spending hours on sales and marketing tasks. Fortunately, automation is here to free up resources. From lead acquisition to customer management, everything can be on autopilot.
There are specific programs for sales. These will help you not to stagnate with your current client portfolio. You will be able to build loyalty and attract new contacts.
Invoicing and generation of estimates and quotations.

Sales tracking and order status.

Performance reports and sales analysis.

Reminders and calendar of commercial activities.

Integration with e-mail and calendar tools.

Management of documents

and files related to sales.

Data security and backup

for enterprise protection.
As for marketing, this is another leg of your business that you can improve with digitization. In fact, today you even have Artificial Intelligence solutions. Functionalities with programs for marketing freelancers:
Automation of e-mail campaigns.

Social media management and publication scheduling.

Data analysis and campaign metrics.

Audience segmentation and content personalization.

ROI reporting and conversion analysis.

Tracking and management of links for campaign follow-up.

Creation and management of forms

.

AI-aided content writing and engaging designs.

Integration with analysis platforms.

Marketing automation based on customer behavior.
Automating your sales and marketing strategies is like putting your business on autopilot to success. Segment, automate and analyze to reach your audience precisely. Customize and adapt your tactics as you go. These tools will give you the competitive edge you need in a fierce marketplace. 
You should see a real increase in your conversions and a growth in your sales. Of course, it won't happen overnight and don't expect technology to do everything. There are certain activities that should not lose the human touch, that will give more confidence to your customers. Also, don't forget that not even the best tools work well without a mind that has a strategy. Design your plan, put the resources to work, and watch the magic happen!
Project management for self-employed professionals
Whether you work alone or with a team, an app like Slack or Trello can be very practical. Forget about endless emails, that's what project managers are for. Apps like Tecalis Sign include a calendar view that allows you to properly manage your internal and external operations and deliveries.
They allow you to follow up with ease, without making coordination just another item on the never-ending list of to-do's. Also, avoid overloading your team and make sure each member is assigned the right tasks. Also, avoid overloading your team and make sure each member is assigned to the right tasks.
Characteristics that this type of solutions usually have:
Efficient assignment of tasks and monitoring of the team's progress.

Transparent communication and seamless collaboration among team members.

Automated reminders

to stay on top of important deadlines.

Clear visualization of project progress through calendars.

Optimal resource allocation to maximize team productivity.

Generation of detailed reports

to evaluate the status and performance of your operations.

Integration of tools

to simplify and streamline workflow.
With these automation tools, you can keep your projects on track without additional stress. That's how projects are completed on time and successfully.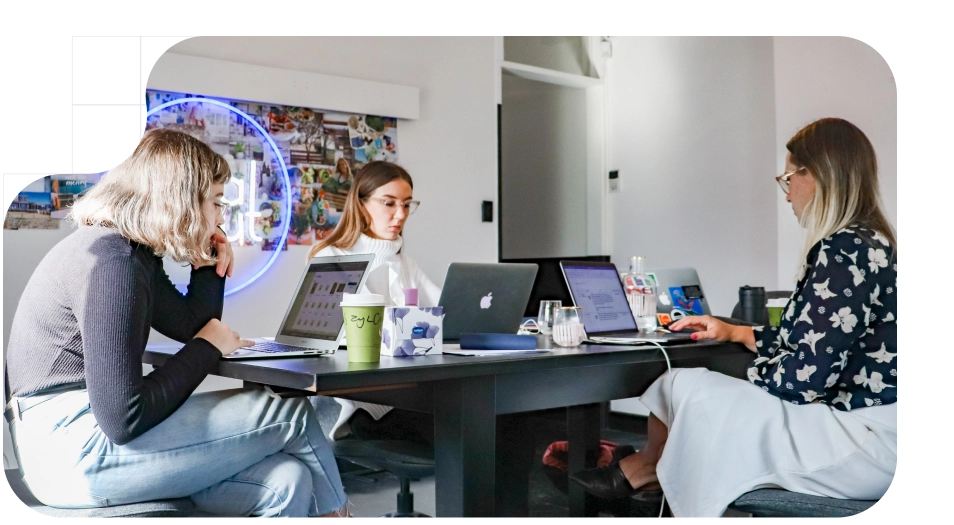 How to choose the best programs for SMEs?
There is so much choice when looking for software solutions for freelancers, it can be overwhelming. If you don't know where to start, these tips will help you filter through the most suitable solutions. Find the solutions that most appeal to you, and start analyzing whether they meet these characteristics. This will help you narrow down what you are interested in and what you are not.
Simple and easy to use interface to streamline your processes.

Make sure the program

fits your business

.

Select

necessary functions

, avoid superfluous features.

Verify

integrations with other tools for efficiency.

Compliance with

security and data protection standards

.

Choose a program with efficient troubleshooting

support.

Regular updates for new features

and solutions.

Take advantage of trial versions

to familiarize yourself with the program.

Consider

scalability

for business growth.

Value the

ability to customize

for greater control.

Make sure it works correctly on any channel (

mobile, desktop, SMS...

).

Find

learning resources

to get the most out of the program.

Consult

experts

or seek industry recommendations.
As you can see, the way to choose the best software for your professional project is to analyze all this. This way you can invest in what you need in your specific case. There is no perfect program for everyone, only you know what solutions you need. Analyze your case, think about what will improve your performance the most, and start researching. 
Remember, before you invest, try a free demo so you can evaluate if the program is what it promises.
Accounting software: what are they and why should you use them?
An accounting software for freelancers is a computer tool used to keep track of all transactions related to finances. Generally, these programs are very useful for people who are self-employed, since they allow them to control their contracts, income, invoices and other important financial aspects in an efficient way.
There are several reasons why freelancers should use such a technology tool. Here are just a few of the reasons: 
Time savings

: by automating certain tasks, such as reporting or tax preparation, accounting software allows you to spend more time on important activities. 

Greater accuracy

: when you use an accounting software, you avoid human errors. This ensures greater accuracy of information. 

Financial control

: if you have a financial record of your income and expenses, you can have better control over your finances and make more informed decisions about your business. 

Compliance with regulations:

another advantage of these programs is that they allow you to be updated with current laws, which helps you to comply with your tax obligations in an adequate manner.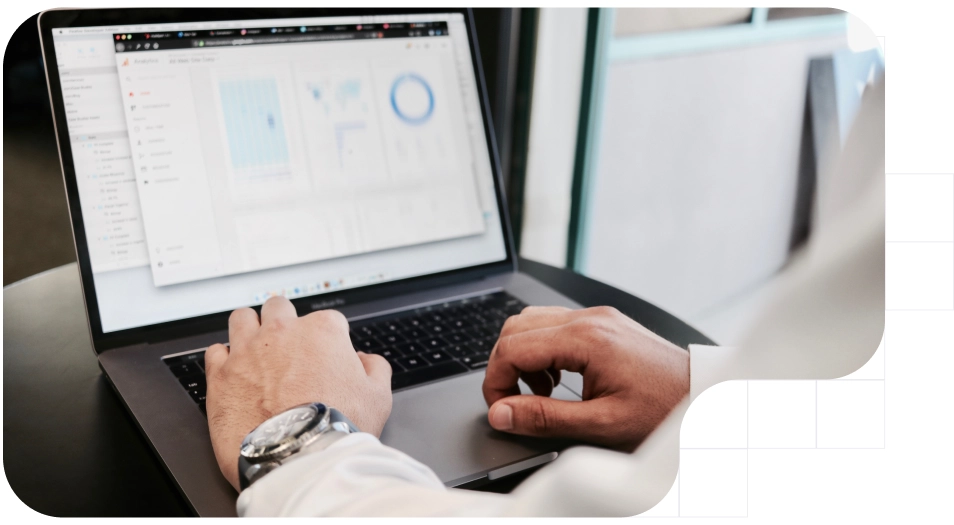 Financial and Accounting Management
Keeping up with bills, payments and taxes can be a big headache. That's why there's nothing like a little technological help to make it easier.
You can have, for example, an accounting program for freelancers such as Tecalis Customer Hub and Sign. This type of resource helps you organize all administrative issues. To give you an idea, these are some of the functionalities that you can find in an app of this type:
Detailed follow-up of contracts and orders.

Generation of customized reports.

Budget and planning functions.

Integration with bank accounts and credit cards.

Alerts and due date reminders.

Automatic recording of transactions.

Regulatory and legal compliance.

Possibility of

collaboration with external professionals

.

Creation of professional

electronic invoices.

Payment tracking and automatic reminders.

Transaction history and sales records.

Inventory and product/service management.

Integration with online payment methods or payment gateways.
Remember, technology is here to make your life easier. The idea of being able to delegate to these tools is that it saves you time. It also allows you to focus on what really matters: growing your business. 
Whether you're a dentist, an ecommerce business or a graphic designer, the key is to focus on your core business. So what it's all about here is that you find comfortable and easy-to-use solutions. That way you can gain quality of life in your day-to-day life. In the meantime, let technology work for you, that's the idea!
As you've seen, there are many finance, accounting, sales and marketing solutions to boost your business. As a freelancer, you're probably concerned about staying competitive. Integrate some of these solutions, and don't get left behind.
Remember what Archimedes said: 'Give me a fulcrum and I will move the world'. Your lever of change can be technology. Maybe you only need one program at the moment, or combine several at the same time.  Either way, you will certainly have to go through a period of adaptation at first. However, if you choose intuitive solutions, it should be for a short time. Once the trial phase is over, you'll notice that your results soar and that your day-to-day life is easier - that's the idea.
Tags