Index

Get the latest news right in your inbox
Efficiently managing face-to-face, physical, and telematics points of sale is still a challenge for many sales and e-commerce managers and marketing and sales professionals. Making new hires and purchases flow smoothly, and making transactions run efficiently and securely with overall customer satisfaction at all times is still unfinished business for many businesses. 
Fortunately, the expertise and know-how of technology partners who have been supporting major market leaders for years by providing them with sales and marketing solutions have resulted in the launch by these partners of B2B / B2C eCommerce and business management tools that can integrate businesses from all industries. 
These solutions also include digital customer onboarding systems that enable instant registration without any risk. With a fast experience, it allows agents at the point of sale to collect identity documents and launch the signing of the service contract or the opening of a bank account in seconds.
What is a Point of Sale (PoS)?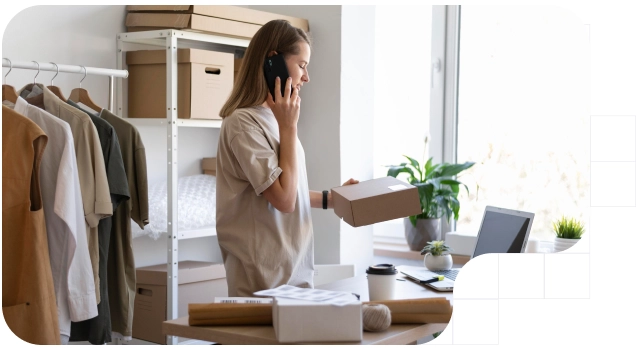 A Point of Sale (PoS) is the physical or virtual space where the transaction of goods or services between a seller and a customer takes place. It is the final point of the sales process and the place where the customer can carry out different types of transactions: acquire information on products or services, try them out, buy them, contract them with an electronic signature, receive customer service, modify data in his customer account, etc.
In a concrete context and referring to the term itself, the point of sale can refer to the terminal where the purchase transaction is completed in a retail store, distributor, direct or indirect channel or other commercial establishment belonging to the sales network of the brand that manufactures the product or provides the service. Here, the customer presents the products he/she wishes to purchase and the salesperson or computer system uses a point-of-sale platform (sales software or Commercial Hub) to calculate the purchase total, process the payment (cash, credit card, etc.), register the contracting of services (identifying the customer and collecting his/her data) and process the transaction.
In an online context, we speak of a point of sale referring to an eCommerce portal or website. In this case, the customer selects the desired products or services, assisted or not by the technologies behind this sales front-end, adds them to his shopping cart, and completes the transaction through an online payment and identity verification process.
Point-of-sale or Commercial Hub systems can also include additional functions, such as inventory management, sales tracking, reporting, and data analysis, making them valuable tools for sales agents and business owners. These systems can be both hardware and software, and there are different options available on the market.
What is eCommerce management?
Before we dive into more details, let's start at the beginning. Simply put, eCommerce management is the discipline of selling products or services online. Acronym for "electronic commerce management", its meaning is broad as it can refer to the set of techniques to do business online or to specifically define a web portal where products and services are sold. These portals are divided between the front end (what the user accesses and sees when browsing the website) and the back end (the programming and systems that make the site work together with the site administrators' management tools).
E-commerce has experienced significant growth in recent decades, thanks to increased Internet connectivity and the development of secure platforms and technologies for online transactions. In both B2B and B2C commerce, we find that some brands are not able to unify their sales platforms and systems across physical points of sale and e-commerce. However, there are already solutions that allow a global view of online and offline channels at the same time.
Relevant aspects of B2B eCommerce management
B2B eCommerce management refers to business-to-business commercial transactions. It has its own rules and is based on the contracting of services between professionals and companies or between companies.
In general, these are some of the keys to this type of B2B e-Commerce:
Decisions based on value and trust.

More complex and time-consuming purchasing processes.

Need to locate the final decision maker.

Negotiations and contractual agreements.

Increased emphasis on after-sales support.

Focus on long-term profitability.
With this in mind, you will be able to determine which type of Sales Hub tools and functionalities suitable for both B2B and B2C are best suited for your business. Ask your sales system provider to tailor the platform to your business activity, market, and industry. Successful examples of B2B eCommerce management can be found and if there is one thing they all share, it is that they all employ management tools. 
In this sense, a Commercial Hub offers a comprehensive solution for the management of various areas of the sales channels, which makes it a fundamental tool for optimizing operations and improving efficiency in a B2B environment.
The best tools for B2B and B2C e-commerce 
Unmotivated sales agents, long processing times, low conversion rates, or penalties for non-compliance with industry regulatory standards. These types of problems are common in any retail network for both physical PoS and online eCommerce. Fortunately, resources can turn the business operation on its head. 
With the best tools for eCommerce, you can boost any B2B or B2C business and its commercial network. Despite the differences between each type of online store and physical point of sale, both B2B and B2C eCommerce share certain common resources. Let's take a look at the main ones to keep in mind:
E-commerce management platforms
Do you want to launch and manage your store without advanced technical knowledge or provide your product configurator to distributors, resellers, or indirect channel partners? This is one of the advantages of e-commerce platforms such as the advanced Sales Hub. 
In addition, they generally have a number of advantages:
They provide an

intuitive and personalized shopping experience

for customers.

They offer marketing and promotional functionalities.

Simplify inventory management, ordering, and payment.

They allow integration with other tools and services.

They provide analysis and report generation.
When selecting a platform, it is important to evaluate your business needs, the type of eCommerce management software you need (B2B or B2C), and the functionalities that are most relevant to your business.
Inventory management systems
Do you have gaps in stock levels or are you losing profitability due to order errors? 
With this type of resource, you get:
Total

inventory

control and visibility.

Improved efficiency and cost reduction.

More customer satisfaction and

less internal attrition.
In short, you will improve your company's reputation and loyalty, while increasing your productivity and profitability.
Analysis and data tools
To make smart decisions, you need data. The advantage is that technology collects it in amazing ways. For example, where is your profitability going, and which products are giving you the most margin? With a measurement solution, you can have key information, such as:
Detailed tracking of

performance and conversions

.

Analysis of visitor behavior at your points of sale.

Performance evaluation of

your marketing campaigns.

Identification of the most effective traffic sources.

Real-time monitoring of shopping cart abandonment rates.

Performance of the commercial agents of each PoS.

Analysis of the profitability of your products and categories.
The modules that can be integrated into the Commercial Hub are some of the tools that will provide you with valuable information about your customers' behavior and your store's performance.
Customer relationship management systems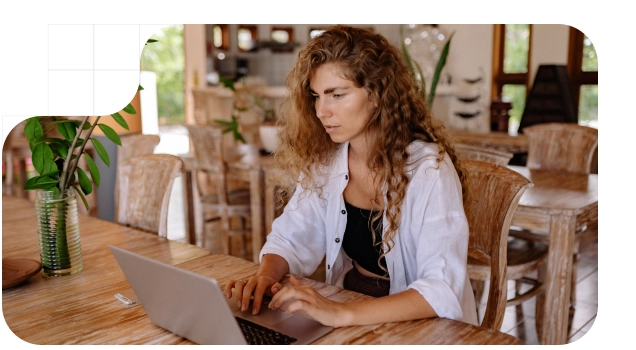 Keeping your customers satisfied is key. A customer relationship management system where you can see the status of their registrations and launch reminders or e-signature requests to finalize the sale is a fundamental tool for any e-commerce business, whether B2B or B2C. 
Some of the key advantages of customer relationship management systems are:
Efficient management of your contact lists and segmentation.

Personalization of

communication and offers according to customer preferences

.

Automation of follow-up tasks and reminders.

Reporting and analysis of customer and sales activity.

Identification of additional or cross-selling opportunities

.
This will enable you to manage your customer relationships and deliver an exceptional customer experience.
Product customization platform
Personalization has become a powerful strategy for e-commerce, as it allows customers to create unique products tailored to their tastes and needs. Some of the key advantages of product customization platforms are:
Differentiation from the competition by offering customization options.

Reduction of returns and rejections of customized products.

Optimization of supply chain workflows.
Tools such as the product configurator, coverage query, and validation of the client's risk profile allow you to offer customized and unique products.
Product activation and customer care solutions
Simplify communication with your customers using electronic signatures and certified communication (electronic notifications). These artificial intelligence applications allow you to interact with customers in an automated way and provide quick and accurate answers to frequent queries. 
Some of the key advantages of chatbots for customer service are:
24/7 availability to answer customer inquiries.

Automation of customer support tasks with RPA (Robot Process Automation).

Cost savings by reducing the need for dedicated customer service personnel.
Sales Hub tools will help you provide fast and accurate answers to your customers' queries.
After-sales and customer loyalty
Sending mailings after orders or cart abandonment is very useful to increase sales and loyalty. Scalable software sales tools give you the ability to design, send and track marketing campaigns efficiently. 
Segment according to interests, behaviors, and preferences.

Automate trigger-based campaigns and

inform your entire sales network through banners in the management platform they use every day.

Personalize messages and offers based on customer data.

Increase traffic and sales by sending promotions and reminders.
In addition, surveys can be launched to those employees who are in direct contact with the customer to analyze insights and propose improvements by zones and design new, more effective and hyper-segmented sales strategies.
Integrations with marketplaces in call centers, online portals, or stores
Do you want to expand your reach and sell on other marketplaces in addition to your own store? Your sales partners' marketplaces, brick-and-mortar stores, ecommerce, and call centers offer a great opportunity to expand the reach of your business and reach a wider audience. 
Integrations bring you:
Extending the visibility and reach of your products.

Automatic synchronization of inventory and prices in the marketplace.

Centralized management of orders and logistics.

Leveraging the reputation and traffic of marketplaces.
Integrating and managing your sales on different platforms without the need for separate systems helps you save costs and get a global view of all your brands and company-wide sales.
Business management of online sales channels
Having a comprehensive management center for all channels will allow you to structure your commercial network according to the needs and demands of the market in which you are going to operate. By creating trees and setting objectives for each point of sale in any support and channel, you will ensure perfect performance and the ability to make changes practically instantly.
Some of the key advantages of the business management of online sales channels are:
Unified management of multiple sales channels.

Real-time updating and synchronization of products and inventory.

Centralized management of prices and promotions.

Tracking and management of orders in different channels.
These tools allow you to manage all your sales channels from a single platform, saving you time and effort.
Omnichannel experience: connecting physical PoS with eCommerce management systems
Apart from online sales, you can also connect your physical points of sale with your eCommerce management strategy. The omnichannel experience allows customers to enjoy a seamless and consistent experience, capturing leads at the point of sale and then making an impact through online portals or in-house or indirect channel call centers. 
Some of the advantages are:
Possibility to buy online and pick up in a physical store.

Access to real-time inventory at all points of sale.

Integration of loyalty and rewards programs across all channels

.

Personalization of offers and promotions based on purchase history.

Increased

visibility and control of retail operations

.
Tools like Tecalis allow you to manage both your online sales and your physical store sales from a single platform. It unifies the best of both worlds under a global platform that integrates the latest technologies.
How are the best e-Commerce management tools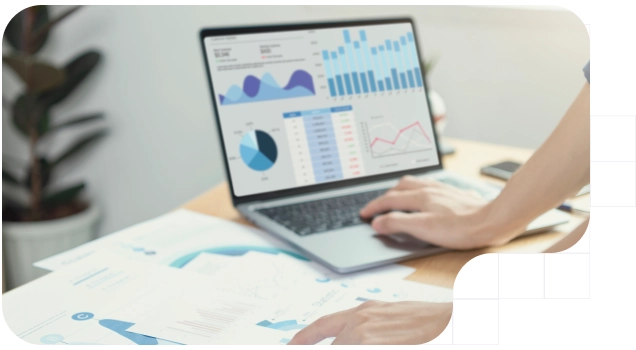 The best eCommerce management tools share some key features that make them stand out in the market. 
They must be

intuitive and easy to use by sales agents, e-commerce managers, and customers.

They can be installed

without the need for new developments or impacts on your IT equipment.

They should include advanced technologies that are automatically updated.

It must be guaranteed that the sales system will be

delivered in less than 45 days

and that it will be usable without training by sales agents, point-of-sale or e-commerce managers, and customers.

They link the entire commercial network in layers

without distinction between the physical point of sale, online e-commerce, or call center for telematic sales

.

It is important that they are

flexible and can be customized, integrated, and scaled

.

Make sure they provide detailed analysis and reporting.

It is essential that they have a reliable technical support team.
These features are essential for eCommerce management tools to be effective and to help you manage your online store efficiently. 
Conclusion
In short, each of these tools plays an important role in e-commerce success, whether B2B or B2C. From data analytics to inventory management to customer experience, choosing the right tools can make all the difference in the efficiency, productivity, and profitability of your online business and in the most relevant trading spaces in your target markets. 
Evaluate your business needs and objectives, choose the tools that best align with your strategy, and give you the support you need to succeed.
Tags