Index

Get the latest news right in your inbox
Customer loyalty is one of the most important objectives for any company. However, there are some industries in which customer loyalty is even more complex and decisive than usual for the business and its sustainability. Among these, the telecom industry stands out, where customer retention is decisive for growth and market share improvement, as it is an industry halfway between perfect and imperfect competition. 
Other similar sectors such as utilities, banking, and finally insurance are also very concerned about customer loyalty, with situations similar to those found in the telephone and internet operator markets. 
In the other areas of activity, closer to what we know as B2C consumption of products, retention is very important - with loyalty actions through gamification programs, benefits, and commercial communications according to interests or cross-selling - but it does not reach the same level of relevance as in those businesses that base their core on providing services through contracting.
To approach customer loyalty and retention in a professionalized but, above all, modernized and efficient way, we must first understand the difference between these two concepts and how they have been approached by leading players in the industries we have previously discussed.
What is customer loyalty?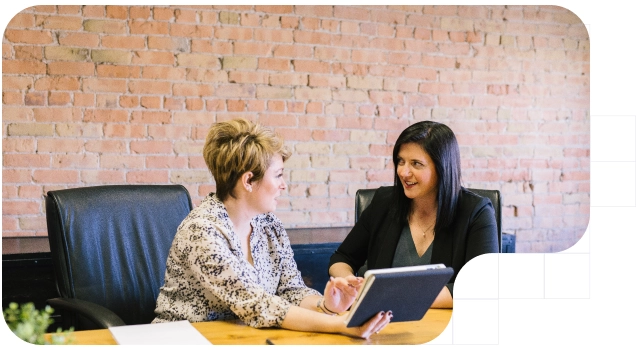 Customer loyalty consists of keeping the same buyers over time, using specific actions so that they do not switch to another company or brand when it comes to consuming products and services. 
Similarly, customer loyalty is a long-lasting relationship that may not depend on customers switching to another competitor. In other words, there is another way of building loyalty that focuses on continued consumption by generating customer demand for a specific product or service, rather than for a brand per se. When competition is low and there is little risk of change, actions to build customer loyalty focus on "nudging" the customer to improve their quality of life or obtain new daily benefits by using a product or service that they were not used to consuming regularly before.
This other approach to loyalty generates higher profitability per customer, especially in certain service sectors and non-core products (non-food, energy supply, etc.). It is especially prominent in B2B and corporate transactions, where, for example, we find situations such as the extension of the use of electronic signature platforms. 
Many businesses did not consider the use of these tools or had only used them on very specific occasions. However, when they received training, valuable content and information campaigns, and a better understanding of their uses and applications, they began to understand them as essential, receiving enormous benefits in all areas and at all levels (productivity, time savings, cost reduction...).
Loyalty programs
In terms of product types and industries where consumption is practically mandatory, the strategies followed to build customer loyalty are different. A very representative example is that of KYC/AML digital identity verification and onboarding solutions, where companies are required by law to have them in order to carry out their activity (BFSI industries, Banking, Insurance, Financial Services...).
In these cases, customer loyalty techniques are seen from the perspective of a possible loss of the habitual consumer because he/she decides to switch to another brand. Customer loyalty strategies in this sense are focused on incentive programs, price changes, offers, discounts, improvements in the product or service provided or in the quality of the after-sales support given, to give some examples.
What is client retention?
The concept of retention is often conflated with loyalty actions. However, if we want to approach this area from a professionalized perspective, we must understand the subtle differences between the two terms.
Customer retention is the ability of a business to prevent a customer from abandoning something they have already started. This can be focused on the habitual purchase, understanding that a customer has a routine of making purchases or making use of a service. This would be the definition of customer retention that is closest to the concept of loyalty but approaches selling as a continuous and cyclical process.
However, the most accurate description focuses on how to retain a customer in the middle of a process, generally a registration or purchase. In other words, the user has not necessarily had to buy previously but is immersed at a specific moment in the contracting or purchasing process, and the company evaluates the capacity it has to carry out retention actions that culminate in the final objective: conversion.
Therefore, customer retention actions are those that prevent a user from abandoning a purchase process (or a registration, contracting, renewal, registration, etc.). Unlike customer loyalty - which aims to focus on long-lasting and sustained relationships over time9 - customer retention focuses on specific and generally short processes that must be completed as soon as possible without abandonment in the intermediate stages.
How to drive customer retention in the telecom industry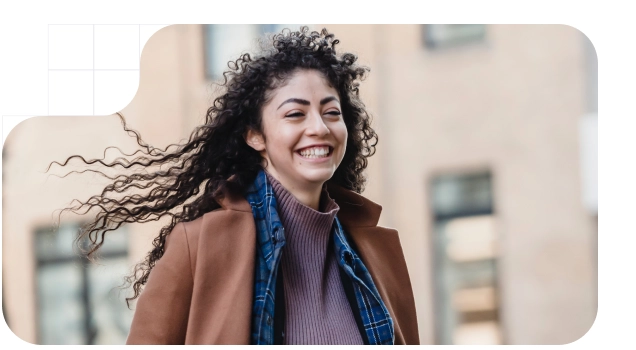 Many players in the telecommunications sector have begun to completely eliminate length-of-stay penalties. This has meant a radical change in the industry, modifying the loyalty plans of the vast majority of players. 
Beyond the problem of complaints and the resources allocated to deal with unhappy customers who wanted to leave the company before the end of the period or just at that moment, telcos realized that this was one of the most relevant insights from listening to feedback from users in the area.
The freedom and autonomy that solutions such as AutoSIM have given customers clashes with an outdated model where telephone operators had more power over the user. Today, consumer demands, expectations, and needs are different.
How to build customer loyalty with 2023 tools
The creation of loyalty programs is an indispensable requirement for any company today. These must take into account all the aspects we have previously analyzed as well as different market, microeconomic, and macroeconomic analyses. Choosing to benchmark ourselves and the competition as well as SWOT analysis will help us to design better and more focused customer loyalty actions.
In the case of customer retention in the registration and contracting process, we must focus on the processes and digitize as much as possible its different phases in order to reduce any type of friction and always opt for simplicity and agility.
RegTech players have designed SaaS platforms that do not commit organizations as they do not require an initial investment to start using them. Thanks to them, customer loyalty programs can be proposed with total agility and simplicity and allow the actions on these platforms to be monitored by all sales teams.
Now, any business can modify its sales processes to both increase retention and improve loyalty - through e.g. Sales Hubs that enable better post-sales management. These changes can take place in days without the need to block areas, invest in IT or require complex transformation processes. They are solutions that adapt to existing systems and upgrade them by running within them or in parallel and fully connected.
Contracting after discharge
One of the most important points in the onboarding process is cross-selling after the main registration. It is important to have  Know Your Customer and electronic signature technologies that allow instant sign-ups. At this point, retaining the customer to contract more services through cross-selling strategies is easier than if it is attempted in a second phase.
Therefore, authentication systems that comply with PSD2 regulations allow high-risk operations to be carried out in customer areas since customers access them by logging in with credentials based on initial KYC biometrics. This allows compliance with the most demanding regulations and gives full validity to any transaction, purchase or contracting performed.
Electronic notification
Certified communications and electronic notifications help to maintain constant, close, and valid contact with customers. Companies send sensitive information to their customers through various channels, not always with sufficient legal backing.
Thanks to these systems, you can now keep track of all contacts made by the customer, opens, and their interactions with the content sent. This is especially useful for retention-focused use cases such as policy renewals or any type of service contract.
Automation and RPA
Robotic Process Automation (RPA) systems allow teams to make changes to their systems to establish customer loyalty actions in days and are easy to use by all sales teams. Much of the time of commercial agents is spent on bureaucratic tasks rather than on the value of giving the customer personalized and close attention.
Having automation systems that automatically launch loyalty program actions is a sure way to ensure that no activity is forgotten. In addition, their associated day-to-day uses have brought great benefits such as reduced costs and resolution times for support tickets or customer help, which considerably improves customer loyalty.
Customer loyalty strategies and actions: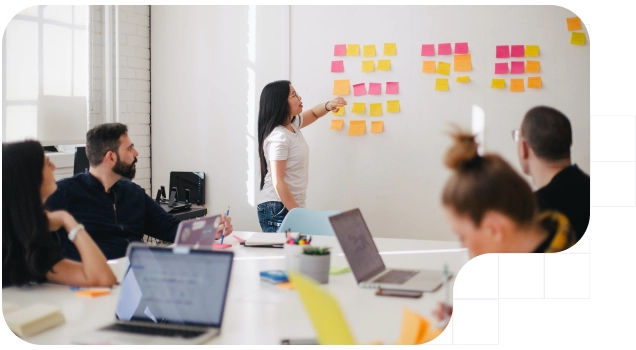 Below is a list of actions and strategies that can be either retention or loyalty. A mixed compendium in the form of brainstorming:
Improved

customer service and premium service by seniority

.

Sending

gifts to

outstanding customers.

Gamification

(points, games, login rewards...) and

incentive

programs.

Thank you notes and

personalized communications

.

Training

and provision of relevant information.

Sending valuable content through different communication channels (mailings, SMS, postal mail...).

Contests, sweepstakes and giveaways

for customers only.

Get to know your customers better and make them

personalized and hyper-segmented offers

.

Differentiate yourself

if the competition has the same product or service at a similar price, detecting key needs.

Offer exclusive advantages

(partner with other players and look for collaborations with other brands to offer non-competitive discounts for being your customer).

Make subsequent transactions easier or automate recurring purchases

.

Conduct satisfaction surveys and listen to the opinion and

feedback

of your customers to improve in this way.

Act with

social responsibility

and communicate to your users what it means to be a customer of your company, beyond the offer of products or services.

Create

ecosystems and communities to generate a sense of belonging through

different media and communication channels exclusively for them.
Automated customer loyalty with actions carried out through systems with cutting-edge technologies based on software platforms is within the reach of all businesses regardless of their sector.
Minimal churn and cancellation rates
Based on the premise that acquiring new customers is more complicated than retaining existing ones, analyzing and measuring customer loyalty and retention is crucial.
When it comes to assessing retention, we talk about Churn Rates, abandonment rates or cancellation rates. It is a simple metric that can be applied to any process and that should be measured as we make changes in workflows over periods of time. It is also confused with the term "conversion rate", which is actually the most appropriate for this purpose although it has another purpose and meaning. 
Within this period and sales funnel, we simply have to obtain the number of customers who started the process and those who abandoned it. If we divide the latter by the former and multiply by 100, we will obtain the figure that allows us to evaluate.
On the other hand, customer retention rates are one of the key metrics in any customer loyalty strategy. This allows us to determine the scope of our actions and how the area evolves after changes.
The formula for calculating the Customer Retention Rate (CRR) is: You subtract the number of new customers during a time period from the total number of customers at the end of the period and divide by the existing customers just before the period started. After that, you can multiply by 100 to get a percentage.
Another indicator to take into account is the recurring customer rate (RCR). This is calculated by dividing the number of customers who made more than one purchase by the total number of unique customers.
Tags