Index

Get the latest news right in your inbox
Utilities play a fundamental role in the economy. With specific rules and a framework of regulation and government intervention that has evolved over the years according to the market, the industry has transitioned to a more agile, modern, and competitive model.
On the other hand, and derived from the current digital economy, the telecommunications sector has experienced a significant convergence with various industries, the most prominent of which is the utilities sector. In this article, we will explore what utilities are, how this sector works, and how it has converged with telecommunications. We will analyze how this convergence has transformed both industries and given rise to new opportunities and challenges.

What are utilities?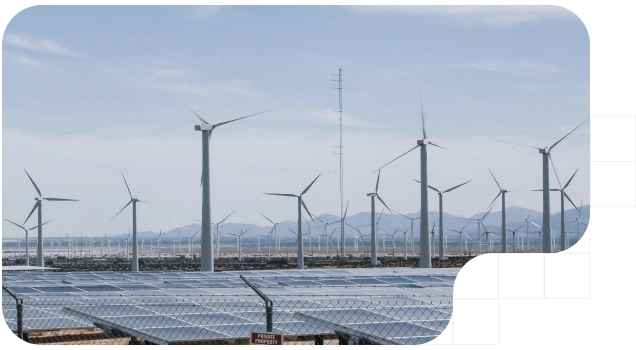 Utilities, also known as public utilities or public utility companies, are those entities that maintain and/or commercially operate infrastructures to provide services through them. These companies may be privately, publicly, or mixed owned.
Utility companies are considered public services because they are necessary for the welfare of society and for the proper functioning of other economic sectors. Regarding the use of the term and how to refer to this type of agent in the economy, the concept "Public Utility Company" is also used as a synonym for "Utility". 
The services offered by these public utility companies are highly regulated and are supervised through control mechanisms, finding local community models dependent on municipal administrations or even state monopolies (although this has now practically completely changed). 
As in the history of the telecom industry, we have seen how the liberalization of large public companies has resulted in a diverse, competitive market with more and more players, especially in the last five years.
Utilities industry
The utilities sector is a vital component of the historical and current economy, as it encompasses companies responsible for providing essential basic services to the community that are indispensable to every household. These services include electricity, gas (and other forms of energy), water and sanitation services. In the past and according to some considerations, they also included telephone companies, transportation and sanitation (sewage) services.
However, these categories have changed considerably over time, dividing utilities into three very distinct sectors or industries:
Energy:

We currently find joint or separate

electricity and gas

offers and marketers that act by market or at a global level. We will analyze them later on.

Telecommunications:

Telecoms ceased to be considered as public utility companies given their diversified offer of products and services as well as the boom of different tariffs with or without internet, cable TV and other associated products.

Transport and mobility: In this

area, the utility consideration was due to public transport networks and communication infrastructures (roads, highways, etc.).

Supply:

In terms of water supply, utilities extract water from natural sources, such as rivers or aquifers, and treat it to make it potable. It is then distributed through a network of pipes to end consumers. In many cases mixed, they are not competitive enough to be considered in today's new understanding of utilities.
Therefore, as of today we can say that the use of the term for the utilities sector is the ecosystem of companies that offer electricity and gas services. 90% of the use of this term is to refer to these players in the energy sector, leaving aside infrastructure builders, telecoms, transport and water supplies, adopting a great relevance within what we consider to be utility companies in the energy area.
Utility companies
The role of energy traders in the energy sector is fundamental to the dynamics and functioning of the energy market. Energy trading companies are utilities in charge of buying and selling electricity, natural gas, or other types of energy to end consumers, such as households, companies, and institutions.
Traders act as intermediaries between energy producers and end consumers, facilitating the transaction and ensuring a constant supply of energy. Below are some key aspects of the role of traders in the energy sector:
Supply and contracting

: Retailers offer consumers a variety of options for acquiring energy. Consumers can choose between

different tariffs, contracts, and supply modalities, according to their needs and preferences

. The marketers

manage the contractual relationship with consumers

and are responsible for establishing long-term supply agreements with energy producers.

Energy management

: The traders are responsible for administering and managing the energy they acquire from the producers. This involves coordinating the logistics of transporting and

distributing energy

, as well as ensuring a constant and reliable supply. Traders are also responsible for demand management, balancing energy supply and demand in real-time.

Prices and billing

: Retailers determine the prices of the energy they sell to end consumers. These prices may vary depending on factors such as market supply and demand, production and distribution costs, as well as regulatory conditions. In addition,

marketers issue invoices to consumers, detailing energy consumption and the corresponding charges

.

Customer service

: Retailers provide customer service, advice, and technical support to end consumers. Consumers can contact retailers to resolve doubts,

manage contracts, request supply changes, or report incidents

. Retailers are also responsible for measuring and managing customers' energy consumption, offering monitoring and control tools.
In short, traders play an essential role in the energy sector by facilitating the purchase and sale of energy between producers and end consumers. Their role ranges from supply and contract management to customer service and the promotion of energy efficiency. Marketers are key to ensuring an efficient, competitive, and accessible energy market for all consumers.
Tools for customer acquisition in utilities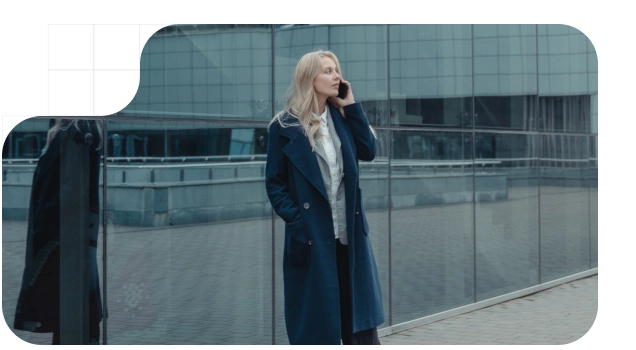 As we have seen, utilities now compete in a liberalized market where an increasing number of players are emerging with different proposals and product and service ranges. In order to compete and achieve results, they must have the best tools at a commercial level to consolidate new contract closings.
In an increasingly competitive business environment, utilities are constantly looking for ways to improve their competitive advantage. A key strategy is effective customer acquisition, and in the digital age, digital onboarding and RegTech (regulatory technology) tools play a key role. 
Digital onboarding refers to the process of onboarding new customers digitally, eliminating the need for manual paperwork and streamlining the onboarding process. In the utilities sector, this involves allowing customers to register, request services, and complete administrative processes completely online.
The adoption of digital onboarding at utilities offers numerous benefits, such as a faster and more convenient onboarding experience for customers, reduction of errors and lost documents, and the ability to collect important data efficiently. By automating and digitizing the customer acquisition process, utilities can improve customer satisfaction and increase operational efficiency.
In addition, this is key for highly regulated industries such as the utilities sector. These software include Know Your Customer verification processes that help companies avoid risk, reduce fraud and comply with the most demanding regulatory mandates in each market.
Electronic signature platforms are key tools in customer acquisition in the utilities sector. It allows customers to sign contracts and other documents electronically, eliminating the need for physical documents and facilitating the completion of transactions online. Combined with digital onboarding, it allows to optimize processes and create new use cases of seamless contracting and instantaneous service discharge if possible thanks to AML controls within the same flow.
Shared tools between BFSI, telecommunications, and utilities sector
All these tools are integrated into Commercial Hubs that are used in physical points of sale, in the telematic channel (call centers), and in the various online channels. 
All these tools are shared by the BFSI industries (Banking, Finance, Insurance), telecommunications companies, and utilities. In them, they can find synergies to cross-sell and share data between companies from these different areas allied in partnerships to improve their numbers and sales capacity.
We can find sales and distribution channels selling with the same digital tool (the one used by sales and marketing managers, commercial agents, and users to sign contracts) joint or separate solutions from any of the allied players in these three industries.
Utilities and telecom industries
In recent years, the liberalization of both areas and the digitalization of their service offerings have driven the convergence between the utilities and telecommunications sectors. 
Utilities have adopted telecommunications technologies to improve the efficiency of their operations and provide better service to consumers. For example, they have implemented smart communication networks that allow them to remotely monitor and control their supply systems. These networks use technologies such as telemetry and smart sensors to collect real-time data on consumption, service quality, and potential network failures.
In addition, the convergence between utilities and telecoms has enabled the development of innovative services for consumers. For example, utilities can now offer their customers energy management tools through their customer apps that are accessed with SCA log-in authentication systems, allowing them to monitor their consumption and optimize their energy efficiency through mobile applications or online platforms.
While the convergence between utilities and telecommunications has brought with it numerous opportunities, it has also posed significant challenges for both industries.
Cross-sales and partnerships utility and telecom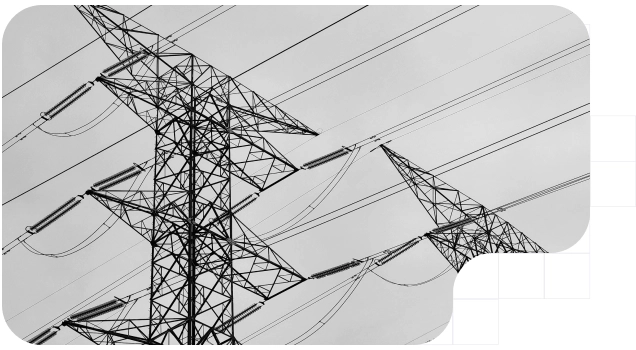 As utilities have become more dependent on communication networks for monitoring and control of their systems, they have also become more vulnerable to cyber-attacks. It is critical that utilities implement appropriate security measures to protect their networks and the critical infrastructure they manage.
Some of the attacks enter through your own systems related to new customer onboarding. Therefore, establishing identity and anti-fraud controls in digital customer onboarding processes is critical.
Another challenge is the integration of the different technologies and systems used in telecommunications and utilities. Convergence requires close collaboration between experts in both sectors to ensure interoperability and seamless integration of the different platforms and systems.
A solution to this challenge has been found thanks to the new RPA Robot Process Automation systems and applications that are capable of creating simple connectors to ensure this connection between parts.
In terms of opportunities, convergence has allowed utilities to diversify their offerings and generate new sources of revenue. For example, some utilities have ventured into the supply of telecommunications services and vice versa, such as the provision of broadband Internet through their electricity grids.
In addition, convergence has opened the door to the creation of smart grids, which combine energy and telecommunications infrastructures to optimize energy generation, distribution and consumption. These grids enable more efficient energy management, promoting the integration of renewable energy sources and facilitating the active participation of consumers in demand management.
Convergence between the utilities and telecommunications sectors has been a significant trend in recent years. This convergence has enabled utilities to adopt telecommunications technologies to improve the efficiency of their operations and offer new services to consumers. At the same time, it has created challenges in terms of cyber security and technology integration.
It will be essential for companies in both sectors to collaborate closely, taking advantage of RegTech tools that both areas can use together and gain new opportunities that this convergence offers to build a more sustainable and resource-efficient future.
Tags