Index

Get the latest news right in your inbox
There is twice as much talk about vehicle car rental today as there was just 3 years ago. It is a fact. This mobility model is replacing the purchase in big cities. While previously it seemed a term of exclusive use among company executives or commercial staff of a business, now more and more ordinary users are considering taking the step and betting on this model.
So much so, that the term " for individuals" is the most searched term on the internet today, surpassing "car rental" alone. This shows that it is necessary to add this nickname to know that we are referring to a service offered in B2C format by the marked B2B character that is traditionally presented.
The proposals aimed at the general public have been increasing as the interest of users has grown and the changes in relation to the saving and debt capacity of individuals have been consolidated. Such has been the growth that in countries such as Spain, for example, it has evolved to represent 26% of new annual registrations.
In a market with more and more players trying to acquire as many new users as possible and finding disruptive marketing and acquisition strategies with a focus on accelerated growth, car rental and leasing platforms and businesses must find their place with the best solutions to lead this new stage in today's mobility and transportation models.
What is car rental?
Car rental is a model for renting cars and vehicles of all types on a medium or long-term basis. It is, in a way, a financial service of car rental movable property that is generally associated with vehicles. Generally, it involves periodic payments - usually monthly - that activate the service of this car rental between companies and other businesses or from a platform to individuals.
In this way, we can also define car rental as a contract between parties where a series of conditions and obligations must be fulfilled. This leads to models of car rental contracts with different profiles of risk level and service guarantees - something that is already seen in the rental of housing or commercial premises.
Although more and more the offer is reinventing itself with new types of contracts - especially with regard to car rental for individuals - the norm was for durations of more than one year. Although, as we mentioned, the term is quickly associated with car rental, car rental can also be formalized on computers, mobiles and other types of devices.
The providers of this type of service can range from fully specialized platforms to financial institutions, banks, investment groups or FinTechs, as well as dealers or even insurance companies that wish to diversify their product and service offerings. These services include extras such as maintenance of the rented vehicle, insurance or sometimes even fuel.
Rental or leasing? Differences and similarities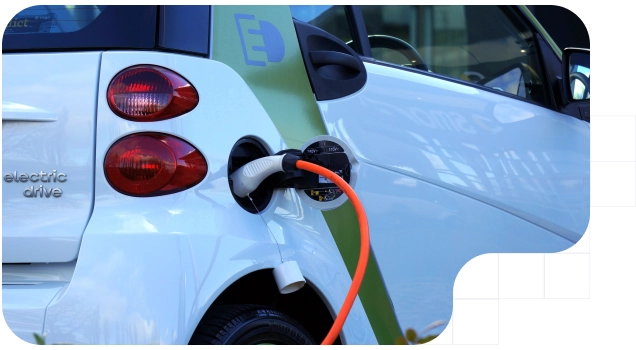 This is a question that many users ask themselves. Both car rental and leasing share practically the same advantages and characteristics although they differ in one key element: the acquisition of the right to purchase. Leasing - also known as financial leasing - is basically the same as a car rental contract but with additional clauses and conditions that allow you to exercise the right to purchase the leased asset according to stipulated terms.
In many cases, the model is based on the fact that the customer can use the car while it is in the financing process. That is, the main objective is the purchase, but not having sufficient funds to make it, it is decided not to have the vehicle in property. This makes it possible to buy it later at a lower price than the market price. 
Car rental: individuals and companies
As we have been advancing, the most popular movable goods for car rental are cars and there has been an increase in demand from ordinary consumers. In order to establish a contract, car rental platforms ask for information about monthly income or a copy of the last paycheck to perform an economic risk analysis of the potential customer.
Lessors need to ensure that the lessee will be able to meet the costs of the service for the duration of the service. This will ensure the sustainability of the business and the ability to assume certain risks in the event of non-payment.
With the expansion of car rental for individuals, a concept from the financial area has emerged in the industry: Know Your Customer (KYC). Verifying identity and performing AML (Anti Money Laundering) checks on new users before signing the contract is crucial for any platform.
Electronic signature and KYC, agility and security
Knowing this, and understanding that the demands and needs of new consumers are different, startups have emerged that have designed holistic platforms as a solution to the onboarding process of new customers. These solutions have brought together the already well-known Electronic Signature, the KYC process of digital identification and registration, anti-fraud controls and automation systems that make this process totally agile, instantaneous and simple for both the companies that offer car rental services and for those who are demanding them.
Electronic signature is an established standard, and any business in the industry that does not have a reliable and functional eSignature tool is exposed to the inefficiencies and cost overruns of conducting the procurement process in an antiquated manner.
Beyond this, industry trends are moving towards personalization and online contracting, which makes it essential to implement these tools, not only in operational terms and focused on growth, but also because of regulations that require acquiring new users under these security standards and controls. The legal and compliance departments of the leading renting and leasing companies are already making use of the best RegTech tools to obtain zero risk and optimize costs and processes, with the extra impact on marketing and sales teams.
What makes car rental grow? 2023 bet of the industry leaders
The industry is betting on innovation and, taking into account the current environment, on experimentation. It is at this time that the future of car rental as we know it is being defined. The B2C perspective that many innovative startups are embracing has left behind some historical leaders who see how they have failed to take advantage of the pull of the new conception of mobility.
Used car rental looks set to take off in 2023. Cycles are becoming shorter and stability with large customers seems to be a thing of the past. In an increasingly larger market with a wider and more diverse offer, it is necessary to be attentive to adapt to the reality of current circumstances. More than a quarter of registrations are due to car rental, but we are seeing car sharing platforms grow at a dizzying pace.
This means that users are looking for immediacy and personalized services, which is closely linked to the purchase process. An online search will be key, so investing in techniques to maximize conversion will define the growth prospects of many platforms. Thus, car rental seems to be a solution and it may overtake car rental for those customers who did not make the purchase in the end. The search for "all-inclusive" and absolutely flexible models is in the consumer's mind and they will end up hiring online on those platforms that offer an agile, simple and secure process.
Such is the growth that in a very short time it could even account for 50% of the entire renting market. Returning to carsharing, in the immediate future, we will see how the car rental offer will overlap with this on-demand mobility model with subscriptions, something that both types of companies are already offering.
Tags