Index

Get the latest news right in your inbox
EdTech has transformed the areas of education at all levels, as well as training in business and beyond. While teaching and training techniques have followed fixed rules for more than a century, the last two decades have seen this activity reshaped to take advantage of new technologies.
The adoption of these new forms and methods has brought about a revolution in the way education is understood, as well as the possibility of broadening the audiences with access to certain educational content. In any case, we are currently experiencing a second transition in terms of the ability to offer educational content remotely. The first of these came with MOOCs and the development of eLearning.
Now, EdTech is presenting scalable solutions that really do bring online education closer to the standards of demand, guarantees and regulatory support that face-to-face education already provided. In this way, we can say that not only has it caught up with it, but in some cases it is capable of improving its proposal.
What is EdTech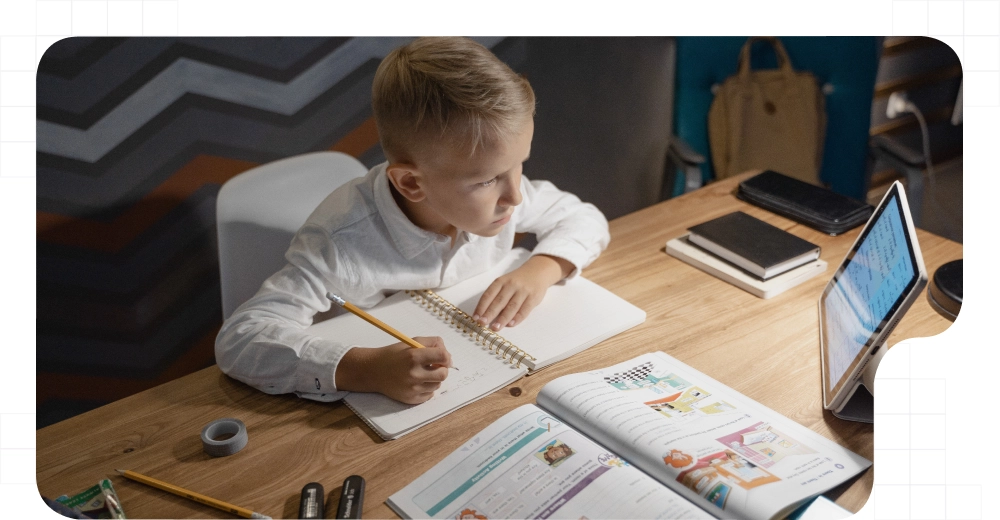 EdTech is the use of novel technologies in the education and training sector. The term is equivalent to "Education Technology" and is synonymous with the less commonly used EduTech. While this definition may seem simple, it is the broadest and most versatile, as EdTech in turn is divided into two branches:
The use of technology to create

new teaching methodologies as well as to perform analysis and reporting of traditional educational processes.

The use of technological innovations to

create new types of teaching, education and training formats different

from the traditional ones.
That is to say, on the one hand we have the variant aimed at improving and optimizing the teaching we all know, giving it new tools to achieve objectives and overcome goals, and on the other, the EdTech part that is allowing the birth of new business typologies and ways of teaching that were unthinkable just a few years ago. These two approaches to educational technology have resulted in dozens of components within an ecosystem that has begun to develop strongly around the world.
It is important to understand that EdTech affects both curricular teaching and training. This area is transversal to all those activities related to education, corporate training, teambuilding, training or evaluations of any kind. Thus, we can see how EduTech has fully impacted on:
Schools, colleges, universities (public and private), graduate schools

and any other level

in classroom format

.

Any educational institution with

distance education

methodologies.

Human resources departments

or consulting firms, for the areas of

training

or

evaluation of candidates or employees, PRL exams

and others.

E-learning platforms

in any field, providing solutions to develop your activity as a supplier or partner.

Evaluation system providers

.

Certification agencies

, expanding their business and allowing them to be more competitive and guaranteeing.
As we mentioned at the beginning of this article, EdTech is moving into a new phase. We could go so far as to say that the first perspective initiated the first phase of digitization of the education and training sector, with the second perspective now taking the lead in this second phase.
However, the implementation of these solutions is very uneven and does not yet follow a clear pattern, with institutions and companies betting on these innovations and others that still have unfinished business, including some of those offering remote education.
One of the main challenges faced by EdTech in its first batch had to do with the guarantees provided by the organization that was issuing the certifications. It makes sense to think that an online course taught in an environment outside the educational institution (home, library, an affiliated center...) does not have the same characteristics and guarantees as one developed entirely in an official center. However, EduTech has managed to give the same normative, regulatory and educational support to online education as to face-to-face education.
A large part of this problem has to do with online identity fraud, student supervision during the school period or attempts to copy exams, as well as the issuance of diplomas under appropriate standards. Later we will see how KYS (Know Your Student), proctoring and other digital tools have responded to this challenge with solvency, guarantees and recognition by the institutions.
EdTech startups, leading the ecosystem
After years of entrepreneurship and development of solutions applicable to the education sector, the most innovative startups have taken the lead by offering companies and institutions in the industry tools that have made them not only grow, but also reach many more students and professionals.
The EdTech ecosystem is diverse and rich, demonstrating that there is not just one way to boost education and reinvent teaching methods. We can see how both large companies and SMEs have started to transform from very different points, but have been able to take advantage of all the benefits offered by the different players in this ecosystem.
In this way, we can say that there are a number of main categories of types of organizations that work along the same lines and come together to make up the entire EduTech ecosystem:
eLearning: Online learning

platforms were born after traditional institutions began to offer a certain type of blended learning modality. The pioneers in this category are the

MOOCs

, open training that anyone can take for free and in many cases taught by prestigious universities. The eLearning platforms have made

use of the web development technology of many startups

, which are responsible for the

creation, maintenance and evolution of the

teaching

portals.

In other cases, it has been the same company that has developed the portal in-house. In both cases, they have used third-party providers to certify their services.

Trusted Services:

This category of innovative startups provides solutions that

guarantee that the education provided has been developed under conditions of security and reliability equal or superior to face-to-face education in traditional educational institutions.

Thanks to the scalable tools of

Electronic Signature, Certified Communication, Identity Verification (Onboarding and access) and Anti-Fraud Controls

, the companies and institutions in the area have been able to respond to the challenges that we previously mentioned by the hand of RegTech partners that act as Trusted Third Parties to provide the maximum guarantee and support. One of the main services that bring trust to online education is proctoring:

Proctoring:

Startups providing proctoring software may or may not belong to the trusted service providers - ideally they should. This evaluation system

supports all the training provided and leaves a record for the final issuance of certificates

.

Innovation in the classroom:

Within this category we find organizations that have at the core of their activity the educational function but that resort to technology to innovate in teaching methods. Generally, these are

both specific methodologies based on innovation and providers of digital content to gamify the student experience

.

Immersive educational experience:

This subarea focuses mainly on solutions based on

virtual reality, augmented reality and digital whiteboards.

Both on the content and hardware side, these companies provide disruptive tools for, for example,

teaching in the metaverse

.

Educational management platforms:

These ancillary solutions help

teachers and managers of

education and training

institutions

and companies to be

more productive, efficient and capable

.

RPA (Robot Process Automation)

stands out among the most innovative tools that are reducing bureaucracy and administrative tasks across the industry.

Teacher marketplaces:

These portals help parents, students and families to

find private teachers or training centers

. There are already

comparative platforms

where you can visualize universities, their cut-off grades, degree subjects and other information.

Similar to what

insurance or dealership

comparators offer

, but with an educational focus.

Development of online platforms:

The most experienced web developers have been able to create platforms and

virtual campuses

for all types of educational institutions.
To conclude with this list, we can say that the area is still being composed and that sooner rather than later we will see how new categories are born and others converge. What is certain is that the trend is towards digital and scalable solutions. Companies and institutions no longer have to pay for expensive developments to obtain quality EdTech solutions that they can implement in days, without compromising their organizations and in pay-per-use formats (SaaS and PaaS).
Know Your Student: KYS, remote services with guarantees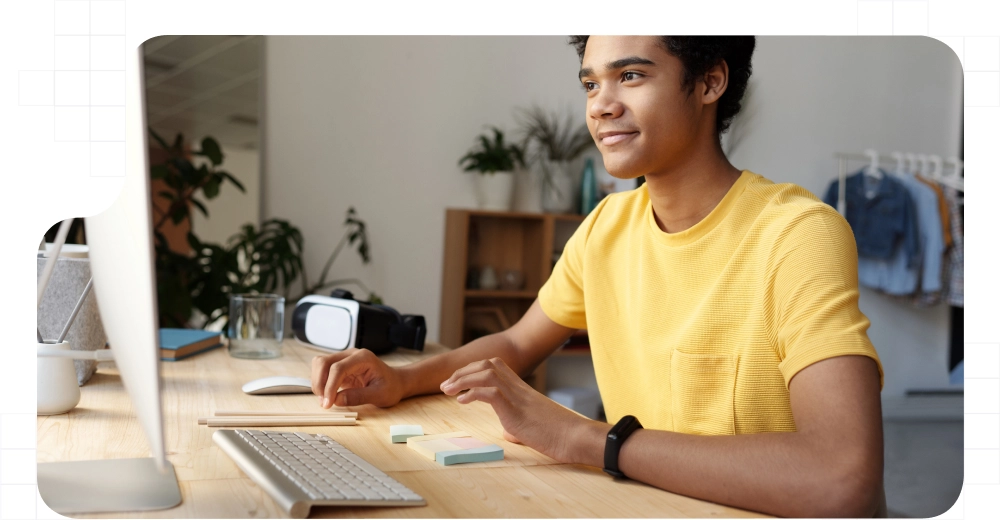 While this system is inherited from the already widespread and standardized Know Your Customer (KYC) process, applied across industries and sectors to verify the identity of users, KYS has been developed so that content is delivered with the same guarantees as in a face-to-face location.
These systems are capable of registering a student for enrollment and identification in seconds and with greater accuracy and support than the traditional methods used by administrators at universities, institutions or assessment centers.
Not only does it incorporate the student into the database, but it also generates high-level credentials with facial biometrics and under SCA (Strong Authentication) standards so that the student has access to the platforms where he/she is going to study and always with the utmost rigor, guaranteeing that the person who is studying or receiving a certification is who he/she says he/she is.
In addition to this, certified communication allows you to send notifications to the student - e.g. of exam dates, changes in timetables or test results - with the greatest possible support.
Proctoring: Responding to EduTech challenges
With regard to evaluation, a key element in all curricular and extracurricular training, and with a view to obtaining qualifying certifications, proctoring tools make it possible to give full validity to examinations with dozens of controls before, during and after the test.
This is already being used by governments to test future civil servants for competitive examinations to get a job, as well as by training companies to perform PRL tests or while signing agreements with the company.
These systems include several technologies to reach an amazing level and, now, far exceed the guarantees of face-to-face examinations. In fact, many educational institutions that offer 100% face-to-face teaching have integrated this tool in their computers and devices so that their students can take the evaluations with an extra guarantee and legal support.
Advantages, disadvantages, myths and impact of EduTech 
To conclude, we are going to unpack a series of key points regarding EdTech. These considerations are intended to function as a FAQ on this area that is so important for society, the economy and the future of our young students and professionals:
Online, distance or remote learning is

just as productive

for the learner as face-to-face learning; sometimes even more so. This has been confirmed by

studies carried out by several universities

, including some that at the time did not offer online training.

EdTech has facilitated the

access of specialized educational content to audiences

that otherwise would not have had access to it.

Educational technology has made it possible to establish

more personalized and detailed teaching models

, with

more complete metrics and student performance data

for teachers to readjust curricula.

On certain occasions, if not done well, online education can lead to a

certain degree of human distance between teachers and students

,

although methods are established to avoid this.

Online training has made it possible to create classes of students located around the globe, democratizing access to multicultural and internationalized education.

In most cases, the

online educational experience uses more innovative teaching techniques

that have resulted in

more practical content

.

The expenditure of time and resources for administrative tasks

has been

reduced

, something that in many cases

discouraged

both teachers and students.
Proctoring and its methodologies are tried and tested. It is also perfectly legal and has the backing of the most demanding international and public organizations.
Tags