Index

Get the latest news right in your inbox
Legal Tech has burst into the practice of legal services in the last 3 years. Specifically, as a result of the social situation in which remote management was an imperative need and without the possibility of going in person to an office, office or court, technology applied to law has played a decisive role.
The term has been shaped by the emergence of startups dedicated to the development of computer applications and technological solutions as well as law firms that have been demanding certain use cases to cope with the current situation and provide a better service to their customers.
Legal professionals have found not only a solution to their most pressing problems in certain circumstances but also an ally to be more productive and be able to handle more cases without additional stress or high costs.
What is Legal Tech?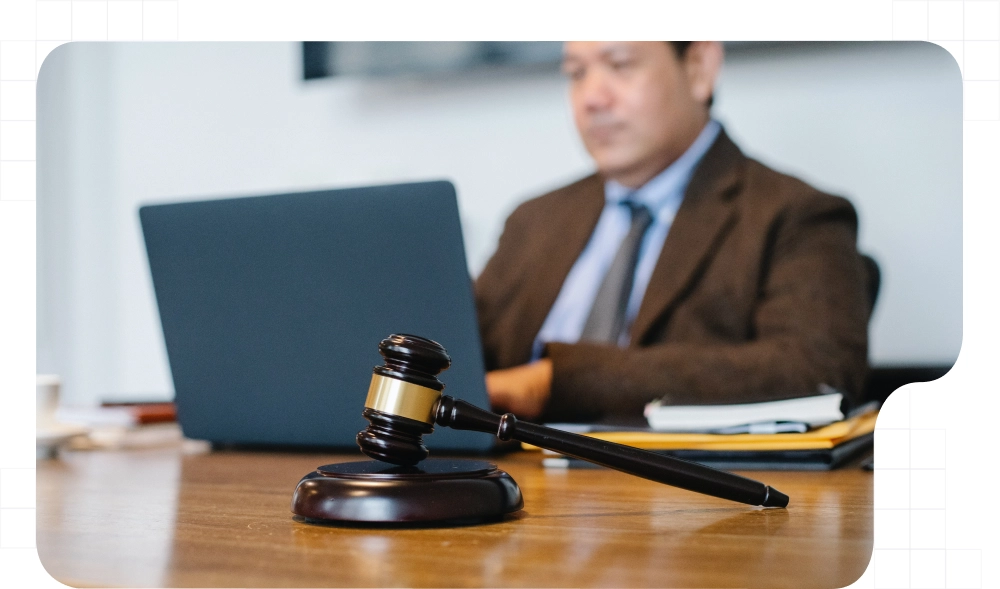 It is difficult to find a single definition for the term, but we can make a summary to conclude that Legal Tech is the use of the most innovative technological developments to design adapted and useful solutions for the area of legal services, regulatory compliance and law in general.
It is a concept born from the union of the words "Technology" and "Legal". The history of this area begins in the 70s with the first devices for telematic consultation of jurisprudence. However, it has not begun to consolidate until well into the second decade of the 21st century.
Its impact can be seen in different types of organizations, depending on the professional in the sector or according to the use case it is solving. In this way, we can say that broadly speaking, there are several levels at which LegalTech is impacting:
Support on documentation:

In this aspect, Legal Tech is understood as a support for

storing legal information and documentation, as well as the applications that allow consultation, modification or management

.

Process in the legal activity:

This concept brings together all the day-to-day use cases

 in the sector

that currently have room for

improvement and optimization

.

For example, sending

a certified communication telematically with the same legal backing and security as if it were delivered by hand.

In its relation to the legal professional:

Somewhat diffuse and in relation to the previous point, it deals with the

operations and tasks of the professional of the area so that these are easier to carry out

. It is not so much solving a problem or providing a solution to an issue that could not be developed, but the reinvention of an already standardized process. An example would be software that automates administrative tasks and you would say of the lawyer.
Other authors have categorized the modalities of LegalTech from a different perspective, dividing this concept into more specific and detailed sub-areas that also include the types of business that have arisen thanks to the expansion of the area:
Ecosystem
Over time, and as we have been commenting, in recent years, a Legal Tech ecosystem has been configured where each type of business or institution has taken a specific place giving specific and specialized answers to certain aspects within the legal services and the practice of law.
In this way, we can divide legal technology into the following seven main areas:
Marketplaces: As

in other sister areas such as

FinTech

or

InsurTech

, marketplaces connect lawyers and law firms with clients. Some work

as product comparators and others as a way to manage disputes 100% online

. This is the most recognizable category and where we find the greatest variety of proposals.

LPO (Legal Process Outsourcing):

While these outsourced legal or compliance departments were a reality long before the birth of LegalTech, a new outsourcing proposition has now been configured around technology-based legal services solutions. In some cases, they can function in a similar way to marketplaces for SMEs or freelancers, and for larger companies, the best law firms with the best global reputations are developing their functions on a completely digital basis, with all the benefits that this entails.

Document management and automation of use cases related to documentation

: This has undoubtedly been the fastest growing area by far in LegalTech.

Electronic signature and certified communication

solutions have avoided unnecessary travel in millions of processes worldwide,

saving time and costs

for law firms so that they can devote it to the resolution, planning, analysis and management of cases. On the other hand,

identity verification technologies

have made it possible to

close transactions of a great legal nature from continents away

with the greatest possible legal support and completely remotely.
eDiscovery applications and document analysis:

In many litigations, the discovery of sensitive information or data stored on digital media is crucial. So much so that it can sometimes move the balance to one side or the other. These crawlers designed to work in complex conditions and focused on the nature of the case are increasingly used.

Connection with third-party systems and automation: RPA (Robot Process Automation)

has come to companies in the sector to connect with the systems of public administration, the judiciary or other companies. As well as to streamline the tasks of legal professionals in their day-to-day with total ease. 

Case prediction and analytics under data

: Using technology similar to e-discovery applications, case prediction technologies analyze massive libraries of settled or filed litigation to develop predictions about an ongoing one.

Online learning platforms for training in the sector:

Although this category could fall into what we know as

EdTech

, eLearning companies specializing solely in the legal industry have been born. We are not talking about training platforms that offer distance learning, but entirely digital businesses. On the other hand,

large publishing companies, information centers and directories that are starting to make use of AI and Big Data to offer innovative services

can also be included here.

Digital platforms for legal advice:

There are businesses both from the perspective of

communication channels between legal advisors and clients

and those that work in an

automated way only with the intervention of a non-virtual advisor in case the client does not find the answer he/she is looking for

with the digital system. There are many types, from those made available to citizens by governments, consumer associations and trade unions to those aimed specifically at the self-employed or SMEs.
In this way, LegalTech has developed software and online services in different formats to completely transform the way in which legal services are offered. The usual modalities have been affected by the current social and economic context and have met the needs of today's clients, more demanding and with the need to operate online.
On the other hand, the acceleration of procedures is necessary both for public administration and the proper functioning of justice - something that has been boosted by the adoption and consolidation of GovTech - and for law firms that offer services to both companies and individuals.
Legal Tech companies, context and market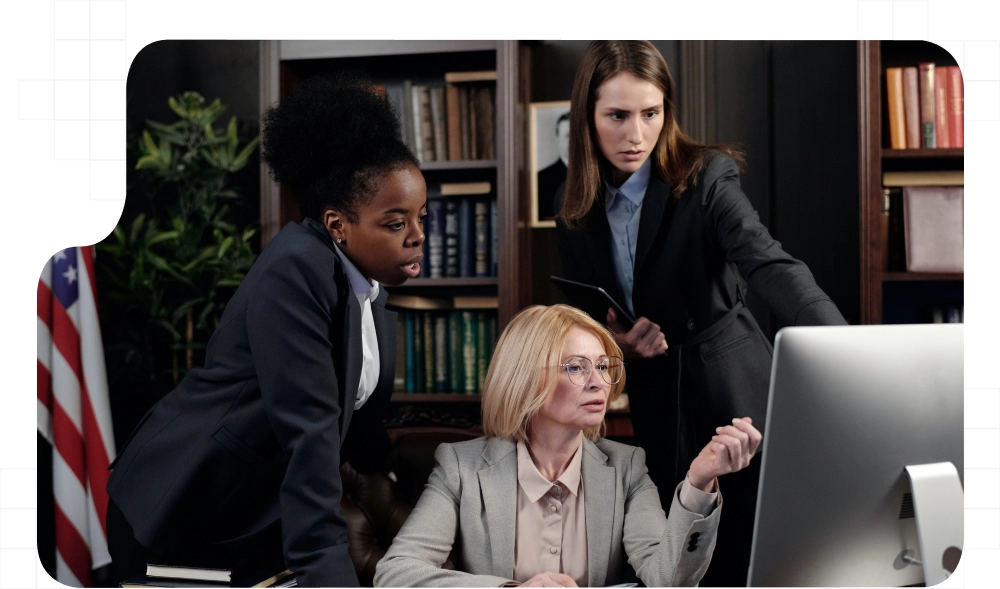 A priori, one might think that LegalTech is only the application of a digital solution to an industry use case. However, we have seen how this is not the case. This area has been made up of a series of companies, service and technology provider companies and clients that act as parts of a whole.
In this sense, we can highlight the emergence of innovative startups that have anticipated the needs of the sector, proposing innovations and being pioneers. This is so given their technological base. That is, companies that had no relationship with the legal sector began to shape their technology to apply it to it. 
However, there have also been two other cases: large companies and reputable firms in the sector that have either developed solutions internally (with more or less success) or have turned to specialized technology consultancies to develop the technologies they needed.
This second version has led to costly, time-consuming projects that have led in some cases to inefficiencies and expense problems. Therefore, pure LegalTech is based on the SaaS and PaaS format. These are pay-per-use digital platforms and services in which law firms and professionals in the sector do not "mortgage" themselves by commissioning a digital studio to develop a solution for them.
Based on the concept of scalability, we can now see proposals in which law firms and other legal services companies make use of the best technology from the outset, paying only for each transaction performed.
LegalTech and RegTech: differences and similarities
RegTech and LegalTech share both technology and professional backgrounds. Both areas are led by legal professionals but have different objectives. While Legal Tech solutions support lawyers and legal teams in litigation, cases, court operations and related activities, RegTech ensures that the activity of a company, organization or institution - the core business of its operation - is risk-free and its processes comply with applicable industry and market regulations.
The latter is achieved through the automation of critical processes where regulations set specific standards to be met to carry out an operation. In this way, compliance teams have to supervise without fear of sanctions or of illegal activities being committed through the products and services offered by the company.
Other terms related to the area are due diligence and Know Your Business (KYB). These procedures are well known by legal managers in many companies and use Legal Tech's own technologies to be more agile, reliable and in some cases even fully automated.
Today's key legal technologies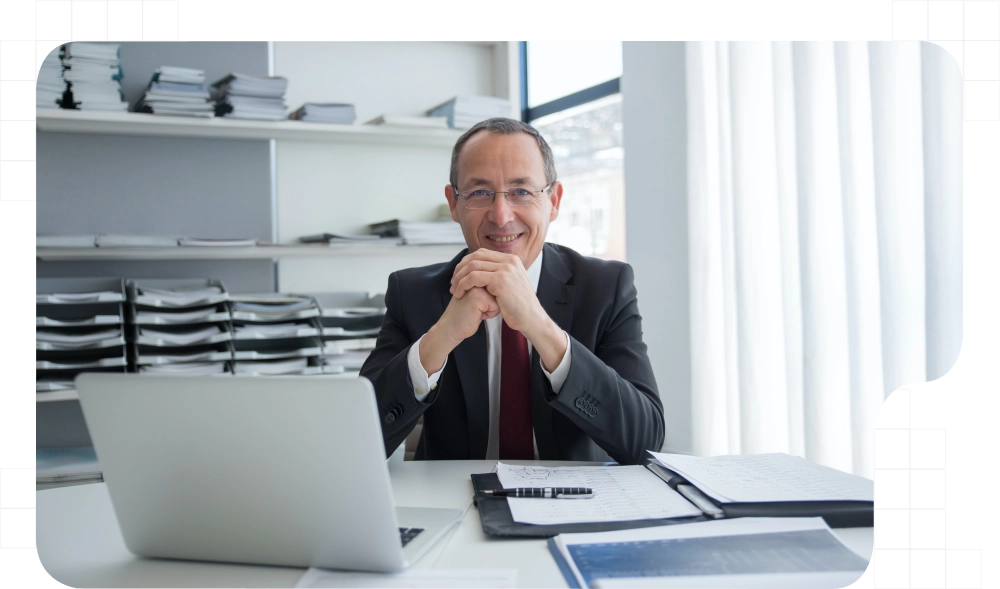 When we talk about LegalTech there is only one-star technology that always comes to mind: the electronic signature. This method of signing documents and confirming identity has made it possible to build the foundation on which any digitized law firm must operate.
From document management and custody under the most demanding technical, legal and security standards, to the evolution of a negotiation process from start to finish can be carried out entirely remotely and digitized. Nowadays, we can say without getting our fingers caught that a legal professional or law firm is not competitive and effective if it does not have a tool of this type.
Digital identity in legal services
Operating completely remotely does not make dealing with the client any colder or more distant. The phone call or video call can still take place even if the signing of the documentation, the granting of powers of attorney or any other management is done online. This is something that clients not only appreciate but are already demanding and makes them make the decision to have one legal advisor or another.
With this in mind, LegalTech has developed not only electronic signature systems but complete digital identification and remote identity verification platforms for a full backup. 
As we all know, identification and authentication in accordance with the standards set by both national and supranational laws (International, EU...) is decisive, as well as gathering all possible evidence for litigation. Therefore, the future of LegalTech is only possible if the solutions offered are framed within the best digital identity technologies.
Tags