Index

Get the latest news right in your inbox
Wallets have begun to standardize as a new method of electronic identification, storage, and payment in the last three years. Thanks to technologies such as NFC (Near Field Communication), which has already reached mid-range and low-end smartphones, the integration of these applications into the operating system of these devices has been boosted.
Having a Wallet guarantees access at any time to specific information that we can transmit and that is validated by the entity that signs the certificate that accompanies it. On the other hand, we can also find other less sensitive data but equally linked to the identity of the e-Wallet user.
There is some confusion about what to call these applications and the different types that can be found in the market. Let's discover below what an eWallet is, how a Digital Wallet works, and what considerations we should take into account when choosing the best virtual wallet.
What is a Wallet?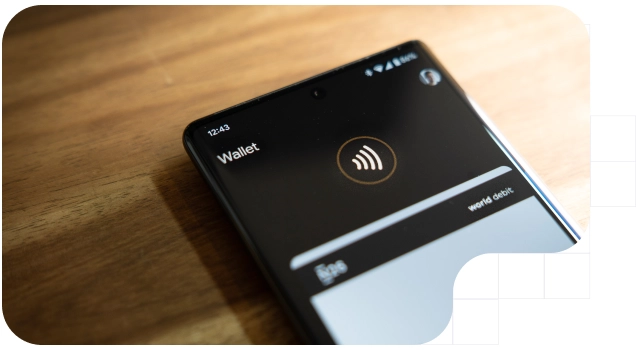 Before we begin to define what Wallet, eWallet, and Digital Wallet are, we must know that different terms are used to refer to the same concept. None of them is more correct than the other, they are just different ways to name the same thing: 
e-Wallet

Electronic Wallet

Digital Wallet

Virtual Wallet
A Wallet is an application that stores information based on digital identity in a standardized, valid, and reliable electronic format. Sometimes they are used as a payment method; although its original conception is much broader, functioning as a virtual wallet in which to store all kinds of data.
Basic characteristics of digital wallets
There are several types of wallets: those that we carry on a mobile device and whose purpose is to transmit digitized information in electronic format in a face-to-face (physical) environment and those that we generally use only in virtual spaces. 
We can also find that banks, FinTech, and other investment platforms (trading, cryptocurrencies, financial services, payment, ID cards...) have their own eWallets. Although they are so-called, we cannot really consider them as such, as they are still traditional accounts with currencies in our name (with some exceptions in the crypto world that we will see later).
So, is a digital wallet the application and account of an ID card with which we can pay? Yes and no. We can call it this way since it meets the definition of what we consider by e Wallet but its performance simply limited to payment relegates it to being just another functionality of a banking application.
The overall philosophy of a Digital Wallet is to store identity information that allows us to identify ourselves at any given time and to communicate the ownership of certain rights and resources also stored in it. Likewise, it must be ensured that the access and use of these electronic wallets are of absolute exclusivity for their legitimate owner.
What can we store in an e-Wallet?
Digital wallets have been expanding their capabilities over time. Most of them started initially with credit cards, but the amount of resources that can be stored in them has been increasing considerably:
Identity documents (

Passports

, official government documents, digital certificates associated with State IDs...)

Credit

cards, debit cards, and more.

Payment systems and methods such as Paypal

and other cryptocurrency platforms.

Nominative

public transportation

cards or single tickets.

Documentation of identification as a university

student.

Identifiers as an

employee

.

Tickets to

events, shows, concerts, theater, tickets for entertainment venues, cinema, boarding access for flights or trains that serve at the access control

...

Reservations for a

restaurant

, hairdresser...

NFC keys

(

Hotel

room door,

office

access door,

home, car...

)
All these services and rights may or may not have NFC keys associated with them, allowing them to be read by the agencies in charge. Likewise, QRs, barcodes, and other unique identifiers are generated that are associated with the resource itself and the identity of its owner.
With appropriate identity verification and authentication techniques, access to use these resources is granted, which entitles the legitimate owner and identifies him/her as such to perform certain restricted actions.
What is a Trust Wallet or Crypto Wallet?
As we have seen previously, there is a compendium of terms that are synonymous with each other and can be used interchangeably to talk about eWallets. However, there are two that are specific to the WealthTech sector and cryptocurrencies: Trust Wallets or Crypto Wallets.
It should be noted that these are divided into those based on identity information and anonymous ones. What is stored in these digital wallets are public and private keys that certify the ownership of a cryptocurrency.
Another important aspect is the emergence of hardware e-wallets. These can store both the keys and even the cryptocurrencies themselves, although the latter is not widespread.
How an e Wallet works
As we have already mentioned, authentication is crucial for the use of e-Wallets. One of the most widely used, standardized, and accepted validation methods by users is face recognition.
Electronic wallets allow you to make payments online and through POS with NFC technology without the need for a physical card but through the virtual cards installed in these e Wallets. This complex software system connects with banks and shares information through blockchain technology.
This software allows MVNOs (virtual wireless network operator), MNOs, and banking institutions to link their systems with them to implement API/online cloud registrations to activate credit and prepaid cards and store them with a few clicks.
Encryption of these resources is often done with the 256-bit AES encryption model. In some of the e-Wallets not only resources and rights are stored but also information such as documents, contracts, property deeds, etc.
The best e-Wallets are those that require identity verification with facial biometrics and even OTP (multi-factor authentication) passwords when resources that involve a high level of risk are to be used, beyond the typical mobile device or smartphone authentication method (fingerprint or PIN).
NFC technology is critical to making digital wallets useful in a face-to-face environment. It is essential that it be compatible with most readers and POS terminals. There are even ones for storing cryptocurrencies (Trust Wallets and Crypto Wallets) that allow payment on these devices by automatically generating currency conversion requests.
At the online level, there are already many payment gateways that work with Google Pay (Google Wallet) and Apple Pay (Apple Wallet) and directly charge the purchase at checkout, either by filling out the credit card form or directly passing the payment as happens at the POS in physical stores.
QR codes and MST (Magnetic Secure Transmission) technology are also protagonists in its operation. These virtual wallets can be closed, opened, or semi-closed depending on their use and purpose (only for customers of a company like Amazon Pay, those that require a constant internet connection as login to work like Paypal, and the most popular and that we have been defining as a global concept of what an e Wallet is like Samsung Pay).
eIDAS 2 and Wallets
The need for a standardized European wallet has been a reality for years. The eIDAS (electronic IDentification, Authentication, and Trust Services) regulation already laid the foundation for digital identification in Europe and has been used as the reference standard by states and regions around the world to create their own frameworks for electronic transactions and secure digital environments. 
In this way, the foundations have begun to be laid for a unified European digital wallet under a public and regulated standard that is present within the most popular eWallets or even by creating one of its own.
The development of the blockchain-based European digital identity wallet has already started. There are three European consortia (DC4EU, EBSI-VECTOR, and EBSI-NE) that are working to define the basis for the new eIDAS 2.
Advantages and benefits of eWallets
A higher level of

security

, avoiding the misuse of tickets, cards, and other documentation by third parties in case they are

lost

. Similarly, security is increased by

reliably confirming the

user's

identity

before using a stored resource.

Allows

control of expenses and income as

many include a

record of transactions and use of your

stored

cards and resources.

Greater

speed and agility

, avoiding the need to search for physical cards.

Saving

space and plastic physical elements

.
Tags