Index

Get the latest news right in your inbox
e-Learning - or online education - gained popularity at a time when we were forced to stay at home because of the situation a few years ago. However, this educational modality already had decades of development behind it, with a golden age in the late 1990s and a second generation around 2015.
Learning models have changed in recent years and some educational institutions have dared to innovate with respect to teaching techniques. However, in terms of format and new forms, it seems that many of the training companies and educational institutions still do not have the latest solutions to solve the challenges in the area.
We can observe how a silent mantra seems to be repeated when someone talks about obtaining a degree or completing training through the Internet: online training, eLearning, remote education or whatever way we have of referring to this model seems to be below face-to-face teaching in terms of recognition. This is especially the case when we refer to the concepts of guarantees, institutional support and competence acquisition.
This is the most important challenge that leasing has been facing since its inception. Fortunately, now, the third generation of eLearning platforms are using EdTech techniques and technologies to address this unrealistic, but largely mainstream perspective. Below, we will see how they are doing it and what actions leading eLearning companies and platforms have developed to position themselves even above face-to-face education.
What is eLearning?
eLearning is a concept that has been defined from many perspectives and some professionals have confused it with other areas of education. However, its definition is very simple since, beyond being something concrete, it brings together many educational models. Understanding this, we can make a broad approach to the concept of e-Learning (Electronic Learning or Digital / Electronic Education) unifying everything under an ecosystem of companies, businesses and institutions that provide formal education or non-curricular training through digital devices. This means that, for example, we could also speak of e-Learning when a university or training center installs digital devices in its facilities for training and evaluation.
Even so, the vast majority of those who search on the concept refers to eLearning as tele-training, virtual learning or online teaching; being essential that it is remote. In the previous example, we would then be talking about blended learning (B-Learning) or M-Learning (Mobile Education), the latter closely linked and understood together with teaching techniques based on gamification.
Characteristics and opportunities of e-Learning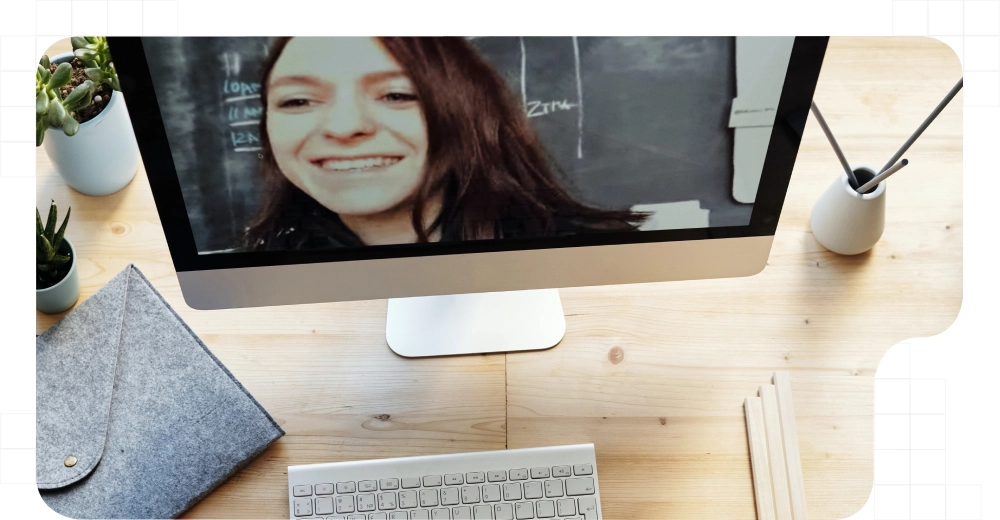 The benefits of e-Learning are known to all: from greater flexibility to the convenience of training at home. However, this vision is somewhat simplistic: this teaching method has democratized learning and access to content that might not be available due to geographical location. One of the main features is that a business leader or expert in the field who has little time beyond his or her profession can now consider teaching classes because they fit in with his or her scheduling needs.
Another advantage of eLearning is that it can, if it wants to be exactly the same as face-to-face education. It seems that online training is only recorded, transmitted and evaluated. However, many platforms offer weekly or even daily tutorials to resolve doubts from recorded classes. Also, the most demanding institutions can have classes in video call format, obtaining the same training experience as in a face-to-face class.
A study conducted by the University of Oregon analyzed the competencies of both employees and students after receiving both online and face-to-face training and education. The results showed that students in the online format had paid more attention, answering the questions in the teacher-taught syllabus better than those in the books or syllabus. Regarding the latter, the results were similar. With a panel of more than 2,000 students, those in online training increased their average mark by 15% while those in face-to-face training increased their average mark by only 5%.
Third-generation eLearning: Digital identification
As we mentioned at the beginning, what once seemed to be an option or alternative, became the only way to continue training due to health circumstances. It was at that moment that dozens of issues related to eLearning came to light: privacy, security, trust, verification, regulatory support... Training companies, platforms, universities and institutes suddenly had to go digital if they had not already done so. Many of them did it according to the old rules of online education, missing the opportunity to use third-generation EdTech tools.
All of the issues we have listed are based on a single concept: identity verification. What is the real reason why some do not give credit to online education? After a thorough analysis it was found that the reluctance to consider eLearning degrees and courses at the same level as face-to-face ones comes from the following considerations:
The student does not pay the necessary attention during the classes, especially during the recorded classes, and may go off to do other things or move on to other things.

The classes and exercises can be attended by another person, and not by the student who must actually take them.

There is no guarantee that the notes cannot be copied or disposed of in front of the examiner's computer or device during the evaluations.

There is a possibility that the person taking the test may not be

the student or employee who is taking the education or training

, with someone else taking the test or practical test for him.

The treatment of data, projects or any other sensitive educational information is not carried out with the same care as in face-to-face education.

The validity of the titles is not the same, as they are a simple PDF or document without backup.
That said, it is clear that the main hurdle to overcome in eLearning is closely linked to identification and authentication. Verifying the identity of learners when they first enroll in a university, register on an online course platform or when a company transmits their data for training purposes would resolve several of the previous considerations.
The KYC (Know Your Customer) process is well known in the financial industry and is performed whenever a new customer registers during the digital onboarding process. This simple technology, which is integrated into regular registration, has started to be used in the education sector and is known as Know Your Student (KYS). All that is needed is to check the ID card on both sides and take a short video of the student, which will generate a biometric facial pattern similar to the one generated by smartphones to authenticate their owners.
This process has superior legal backing and recognition by institutions, as it is required in many sectors by regulations and laws. With a few small steps that take only a few seconds, we ensure that the student is who he/she says he/she is and we link all the training provided to his/her identity, personal, academic and professional history.
On the other hand, for each daily access or when the learner has to log in to the platform where he/she trains and learns, he/she can authenticate with facial biometrics based on the KYC process instead of with username and password - again securing each study session, class or practical test.
And, if you were wondering how this affects privacy, legality and the like (especially in cases involving minors), there is nothing to worry about. This method is totally legal and is very well accepted by users, who understand its purpose and appreciate its ease and simplicity. What's more, having these systems is a plus of guarantees, since they are aware that this eLearning platform will guarantee them more support and recognition in their training and the qualifications issued as a result.
The key to evaluation for e-Learning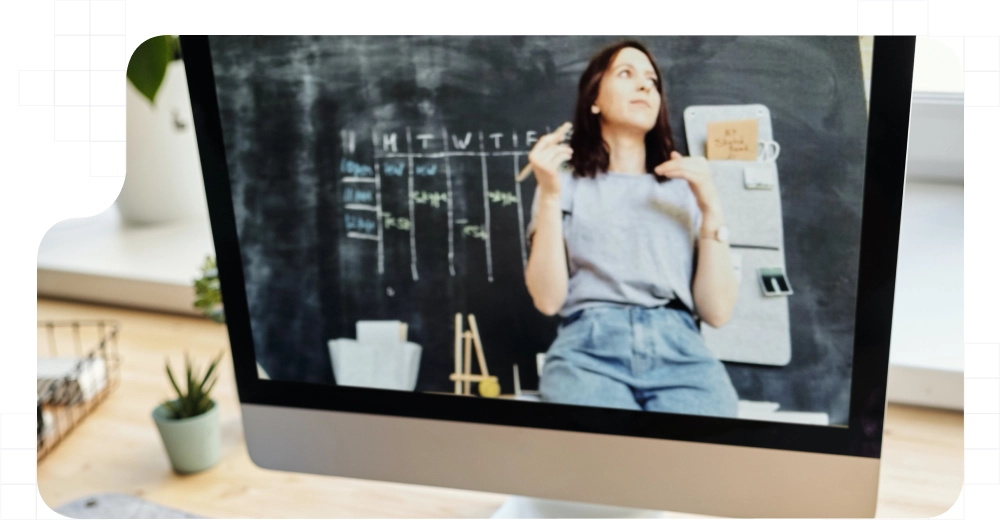 With that, we would solve most of the considerations why e-Learning is not taken seriously by companies and certain organizations. However, we would still have to deal with the evaluation, examination and training processes. Here, some doubts arise as to how to do this, as it is difficult to control. However, the best EdTech technology has been made available to eLearning to create powerful and capable solutions.
The evaluation process is crucial, as it is the one that determines that the student has obtained the necessary competencies to obtain the qualification, being - as professionals in the field know - the backbone of any educational or training process. This is especially important for certification agencies, public universities or PRL training.
Likewise, in order to provide guarantees and support, online course platforms that offer subscriptions, micro degrees or individual courses also have to focus on evaluation and communicate to their students that they guarantee correct learning and provide maximum support for the certifications issued.
Proctoring, the undisputed ally of eLearning
To provide absolute support and maximum guarantees for an examination, EdTech has developed proctoring solutions: software that monitors the student remotely during the evaluation period.
You simply need a camera to make it work. The best systems allow it to work either unattended (working with an intelligent AI that analyzes the environment and the learner in real-time) or assisted (with a video call with teachers or examiners). eLearning platforms can integrate this type of system in days in their virtual spaces without complications and with little impact on their technology or development departments.
Electronic signature, a must in any company or platform
The advantages of electronic signatures are well known to most professionals in all sectors. This tool has found its way into absolutely all industries and areas of activity. Thanks to the development of EdTech, e-learning has integrated eSignatures in dozens of use cases and in all phases of its student journeys. 
From payrolls for employees to certified communications for exam changes, to the signing of enrollments, digital signatures are present in any educational process that needs regulatory support and a platform to seal an agreement.
The best solutions are agile and simple, automating the sending of signature requests. A clear example is to sign exams after completion with full electronic evidence of all the student's movements during the exam remotely, giving full validity to the evaluation. This data can be certified and stamped along with the degree when issued, although only viewable by the student or the educational institution.
Regarding legality and privacy concerns, students are informed at the beginning of the course or training that they will be using these methodologies. In general, 97% of students taking online courses or training prefer that they are used and that their qualification is fully valid than that the measures are relaxed but the institution or platform does not guarantee that their training will be supported in the labor market or at an institutional level.
The struggle for leadership: content or guarantees?
It might seem that integrating this type of solution in eLearning platforms, virtual campuses, websites or software is costly and complex. Many educational institutions and training companies give up innovating in this sense because of this mistaken belief, devoting their resources to the creation of new educational content, the opening of more training plans or advertising to gain more students. And yes, they are right, because these investments must continue to be made. 
However, what many industry professionals are unaware of is that there are trusted identity platforms and services that do not require development and outlay to implement. The SaaS (Software as a Service) model is based on a pay-per-use premise that charges every time the company onboards a new student, stamps an exam or signs a degree. This allows companies and institutions to grow without making a prior financial commitment to develop these technologies to help them increase their profitability and sustainability.
Therefore, thanks to this new model, there is no need to decide whether it is more convenient to invest in marketing, new courses and training or in technology to be more efficient, secure and recognized.
Tags