Tourism & Hospitality
A new customer-centered model
Hotels, tourist apartments, agencies, reservation centers, new platforms, and activity businesses are growing with a digitized proposal focused on customer experience.
The industry's recovery after the unprecedented circumstances that the world has been facing is already underway. Those who overcame this situation have the opportunity to grow in a competitive market where guest demands have evolved.
Talk with an expert
8%
increase in year-on-year growth of bookings on digital channels compared to traditional channels
63%
of international tourist spending was through online channels, including at the destination
40%
of total sales in the tourism sector were through digital channels in 2019
First impressions are everything to customers
Unnecessary waits and bureaucratic processes can negatively impact this first impression. Now, we can change this technology designed specifically for tourism and hospitality.
Online, secure, and independent pre-check-in for guests
The ability to complete processes with a user-friendly tool without a wait from anywhere is a competitive advantage.
Provide your guests and hosts with an easy and convenient system that saves time and resources so your company can invest in what matters: the experience.
Guest experience comes first
Comfort and facilities offered during the tourist experience are the number-one priority. Having the best solutions for guests is crucial to providing unforgettable service.
After arrival and check-in, technology acts to create an atmosphere where guests can feel like they're in control of what happens. Communicate with your guests and grant them secure and agile access before, during, and after their stay.
Automation: forget the back-office and serve more and better
Productivity is the key to a sustainable business. Automate mechanical tasks and connect to third-party systems with a minimal impact on your facility's tools and systems. 
Automate and accelerate your processes with an end-to-end solution that allows you to tailor every step and action to customer needs. Leave the tedious work to a functional and agile error-free solution.
What can we do together?
We're committed to agile guest processes 24/7, 365. Your business never stops, and neither do we. We have a tailor-made use case for every step of your customer's journey.
Tell us your case

Digital check-in
With biometrics, you can start the experience before arrival, without friction, errors, or paperwork while giving your employees peace of mind.
Vacation Rentals
Know and trust before your trip. KYB, KYC, and signatures to agree and identify hosts and guests.
Online Travel Agencies
Authentication and verification solutions to power the platforms of the future.

Acceptance of conditions
Spa treatments, accommodation rules, authorizations for tourist activities, and hotel terms of use.

Recruitment
From travel insurance to vacation packages, close sales and contracts in seconds.
Reservations
Instant binding acceptance and signature for offers and automated reservation management without abandonment rates.
Online check-in: no more friction
Begin the experience before the guests even arrive at the establishment. The customer will receive an email after booking, and from there, Tecalis will work its magic.
Collect, verify, and store identities to grant access and host the user in the best manner possible with no waits. Provide benefits to your employees and your customers.
Focus

on the experience with peace of mind

Individual hotels, hotel chains, rental platforms, OTAs, and agencies can integrate Tecalis to map and streamline their customers' customer journey holistically:
Eliminate risk before the tourism experience starts.
Confidence, security, and agility. Guaranteed to put a smile on everyone's face.
Boost your business. Focus on what's important while saving time and resources
Tecalis adapts and integrates 100% to your systems and brand
Use the best control panel on the market for an electronic signature solution or integrate our API and easily connect with your tools.
Offer your users a first-class UX/UI experience and convey the image you wish. Branding, design and communication of operations according to your brand.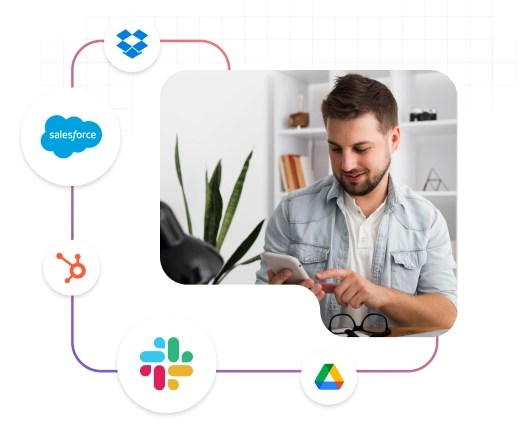 Ready to talk?
Discuss with our experts how Tecalis can help you grow your business.







Trust, identity and automation services
Tecalis creates disruptive digital product to make the most innovative companies grow and evolve. We drive growth and digital transformation processes to bring the future to businesses today.
KYC (Know Your Customer) Video Identity Verification, Digital Onboarding and Authentication (MFA/2FA) solutions and services enable our customers to provide their users with an agile and secure experience.
Our RPA (Robot Process Automation) software enables the creation of sustainable, scalable, productive and efficient business models through BPM (Business Process Management), allowing unlimited growth.
Advanced and Qualified Electronic Signature and Certified Communication services (Electronic Burofax) allow customer acquisition, contracting and acceptance processes that used to take days or weeks to be completed and approved in minutes or seconds.
Customer Onboarding (eKYC), Digital Signature (eSignature) services and Automated Fraud Prevention are making it possible for companies to operate online and without borders.
As an EU-certified Trust Services Provider and an established RegTech partner, we help organizations comply with the most demanding regulatory standards in their sector and region, including AML (Anti-Money Laundering), eIDAS (Electronic IDentification, Authentication and etrust Services), GDPR (General Data Protection Regulation), SCA (Strong Customer Authentication) or PSD2 (Payment Services Directive) regulations thanks to Tecalis Anti-Fraud Controls and Document Verification.