Index

Get the latest news right in your inbox
X-Tech has arrived progressively over several decades to completely transform entire industries in favor of technological innovation. Their birth and nature is the result of the completion of digitization processes and the adoption of new digital-based technologies by the leaders of certain sectors of activity.
It is not just about digitalization and process optimization - something we have already seen for almost 30 years - but about a disruptive way of understanding business models, adjusting to the demands and needs of today's consumers and solving them through market proposals in which technology is absolutely necessary.
What is X-Tech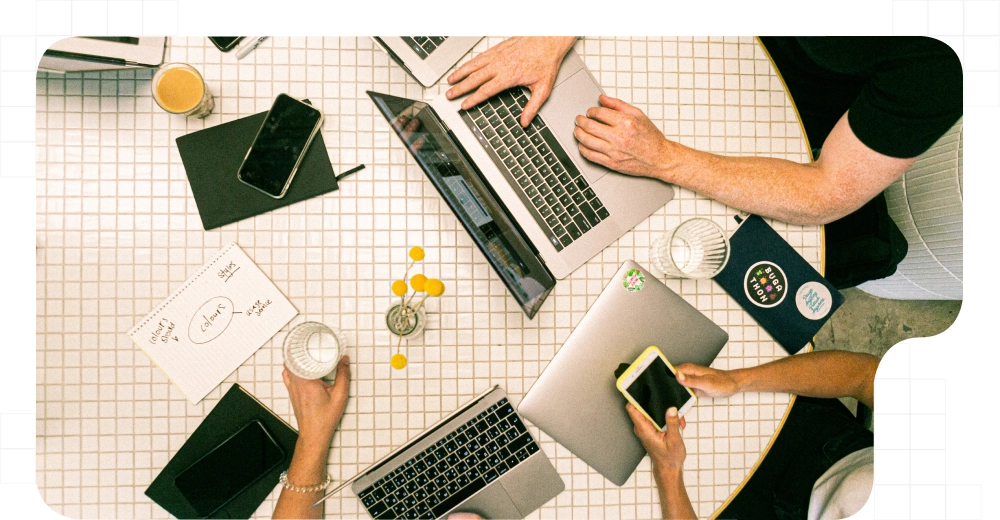 X-Tech is a term used to refer to the set of ecosystems of companies, market players and customers in a particular industry that base their activity around products and services that could not be provided without the implementation of the latest technologies. In other words, it is a concept that brings together many others.
X-Tech emerged as a result of the consolidation of other terms such as FinTech, WealthTech, InsurTech or EdTech. Once all industries had their own innovation and digital transformation ecosystem, we could start talking about XTech. To explain it in a more illustrative way the "X" in X-Tech replaces all sectors of activity.
In the same way, X-Tech starts to make sense when certain players from, for example, the RegTech sector, start to penetrate other industries (Education, Tourism, Mobility...) making use of the core of their base solutions to offer their products and services in all areas.
X-Tech Ecosystem
In each of the XTech sub-branches we can find players that are not "native X-Tech", such as a traditional banking company that launches a trading platform within its own app. So, when we talk about X-Tech ecosystem we are referring only to those companies and disruptive business models or technology service providers that support non-native ones. This helps us differentiate the technology-based pioneers from those who are drinking from their solutions and evolving from a more traditional story.
In X-Tech, therefore, innovative startups stand out, which have developed proprietary technologies that they adapt to the different branches of the various sectors of activity. One of the most characteristic examples is RegTech, one of the XTech where we see that there are more players of this type, unlike InsurTech, where, for example, it is common for insurance companies to turn to other X-Tech companies and for the latter to adapt their solutions to the usual operations of the insurance sector.
X-Tech companies, context and market
As we have been saying, the birth of the different X-Tech has been taking place over two decades. We can count on some with 20 years of history versus others that are just breaking into the economy, although there is one thing that is certain: there is a clear tendency for the players that make up these ecosystems to lead the change and define the path of the sectors of activity. Let's take a look at all the most relevant X-Tech, their key points and characteristics:
FinTech
We can say without a doubt that FinTech is the father of the rest of X-Tech. Whether it is because of the media exposure that the first financial startups had or because the banking sector is one of the sectors that has bet the most on digital transformation, FinTech was the first term to gain the most popularity.
In this crucial area, we have seen how disruptive financial products and services have proliferated, both from digital natives and large banks. From neobanks or wallet cards to crowdfunding or P2P through mobile banking, we lack hands to count the different types of disruptive proposals in FinTech.
This area has needed the so-called electronic Know Your Customer process and the best digital onboarding platforms in order to operate and thrive. Financial operations remotely and through channels and devices of all kinds would not have been possible without the technology that has been supporting this area since its birth.
WealthTech
Sometimes defined as a sub-branch of FinTech, the WealthTech industry is already an entity of its own with an ecosystem full of different players that have even been advertised on TV media with huge investments.
Trading platforms, crypto exchanges or robo-advisors have been democratized reaching the general public when previously they seemed to be of exclusive use for brokers with decades of trading experience. Thanks to the most innovative investment tools and marketplaces as well as social trading applications or digital finance courses, the average user can invest their money autonomously in thousands of different options.
Like FinTech, it is a highly regulated area with its own rules in all markets and regions regarding registration and user access to these types of platforms. However, the technology applied to this sector has meant that these AML processes and other controls can be carried out in minutes, and clients can be incorporated and new accounts opened almost instantaneously.
InsurTech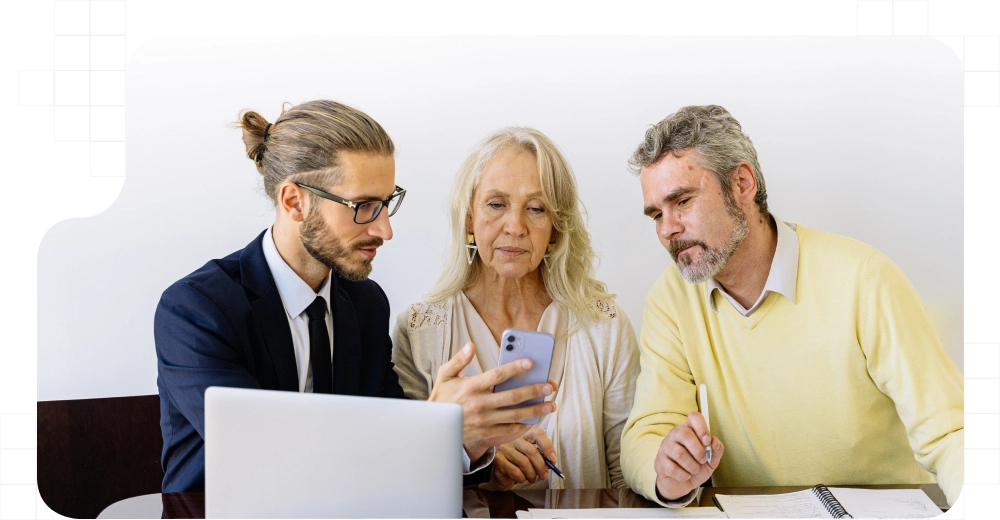 The insurance sector also has its own innovation and transformation system: InsurTech. We could begin to see some innovation on the part of private health insurers in terms of a digital offer (eHeath). However, it was not until the emergence of small insurance players with flexible, usage-based, hyper-personalized and data-driven offerings that the area took off.
Electronic signature solutions stand out among the technologies that have made possible the online contracting of all types of insurance and the acceptance of conditions or remote appraisals. This X-Tech technology is one of the most transversal and has affected both InsurTech and the rest of the ecosystem internally (for corporate use) and externally (commercial and sales).
On the other hand, we see how anti-fraud control technologies have solved problems such as Sim Swapping in the telecommunications industry.
RegTech
This area was born with a clear premise to take to other sectors: to make it possible for any company to operate in all markets and regions of the world without additional investment. How do achieve this? By making the processes automatically adapted to the regulations of each country. 
The holistic RegTech platforms arose for two reasons: the need for companies to adapt their processes in an agile and simple way to regulatory changes and to have security methods that guarantee their operations against possible risks.
However, RegTech has gone far beyond that, by infiltrating the entire customer lifecycle and impacting every stage of the business chain. This means that after having fulfilled the main objective of adapting a company to the regulatory framework, they have also benefited from these technologies in terms of sales, growth and sustainability.
LegalTech
LegalTech has transformed the way legal services are delivered and offered around the world. Legal professionals are in luck because they can now count on a series of digital tools that are allowing them to completely forget about administrative tasks and focus their efforts on the resolution of cases.
As in InsurTech, electronic signatures and certified communication (eBurofax) have been key technologies for its development and expansion. The healthcare situation experienced in 2020 forced professionals to adapt offices, law firms and consulting firms to be able to continue operating remotely. This is complicated in an area with such specific legal limitations and strict regulations. However, the best technology has been able to achieve this through the use of robust applications and compliance with the most advanced standards.
In addition to this huge disruption in the private sector, LegalTech is beginning to impact the justice system thanks to GovTech's implementation of previously used core technology.
PropTech
The real estate sector has had online platforms for buying and selling homes for decades. However, this is not quite PropTech. We can start talking about this ecosystem when the ways of proceeding are reinvented. 
Although we have had websites where we can post an ad for more than 20 years, it has been in recent years that we can say that we are really able to formalize the sale and purchase of a property completely online. Also, the birth of iBuyers or mortgage and insurance comparators have ended up shaping this ecosystem around real estate.
EdTech
Something similar to what happened in PropTech has taken place in the area of education and training. EdTech was born in recent years as the second phase of online education. Virtual campuses and course platforms arrived decades ago to democratize certain educational content and bring universities, educational institutions and training agencies closer to those who, due to distance or other reasons, could not access them.
Even so, there was still a challenge to solve: to match face-to-face education in terms of guarantees and support. Applications with AI, ML and electronic signature proctoring have meant that online degrees or tests taken at remote testing centers are now at the same level or higher than their face-to-face models.
GovTech
Much has been said about participatory government, public administration 2.0 or digital citizenship. Despite the fact that they could function as the germ of what we know today as GovTech, these areas have sometimes become obsolete, with significant delays in their implementation or poor performance.
Governments and administrations at all levels (local, regional, national or international) are currently implementing cutting-edge technology-based solutions in e.g. law enforcement agencies to fight online fraud or optimize their information request processes. The new X-Tech revolution in this area is doing things right and has proven to be able to create quality public services that are transparent and free of inefficiencies.
Mobility-Tech
Carsharing has come to rethink the way we move around, especially in cities and urban centers close to provincial capitals. Along with motosharing, carsharing and other platforms focused on transportation, Mobility-Tech has developed its own totally disruptive ecosystem.
Digital insurance offerings for vehicles, lending and renting are also proving to be a big part of what we know today as Mobility-Tech with their focus on flexibility and segmentation. These platforms have also made use of eSignature tools to boost contracting.
The future of XTech
Will we see this list expanded in the future? Undoubtedly. Terms such as FoodTech, which has managed to equip the food sector in all its phases - agriculture, production and distribution - to automate supermarkets, retail outlets or make life easier for farmers and ranchers with their suppliers, are already beginning to resonate.
On the other hand, we see how in countries like Spain the tourism industry is beginning to embrace X-Tech solutions, something that is already being referred to as TurTech. One of the most prominent innovations is self-check-in. Also known as Know Your Guest, these technologies have improved the customer experience while saving significant costs and time on front desk management.
In other areas such as Industry 4.0, IoT or construction, disruptive startups have continued to implement their tools to optimize processes and save costs. Likewise, similar to what is happening with PropTech, EnergyTech has reached electricity companies in a very similar way. And not only to these, but also to any business supplying goods to individuals (utilities).
X-Tech technologies most in demand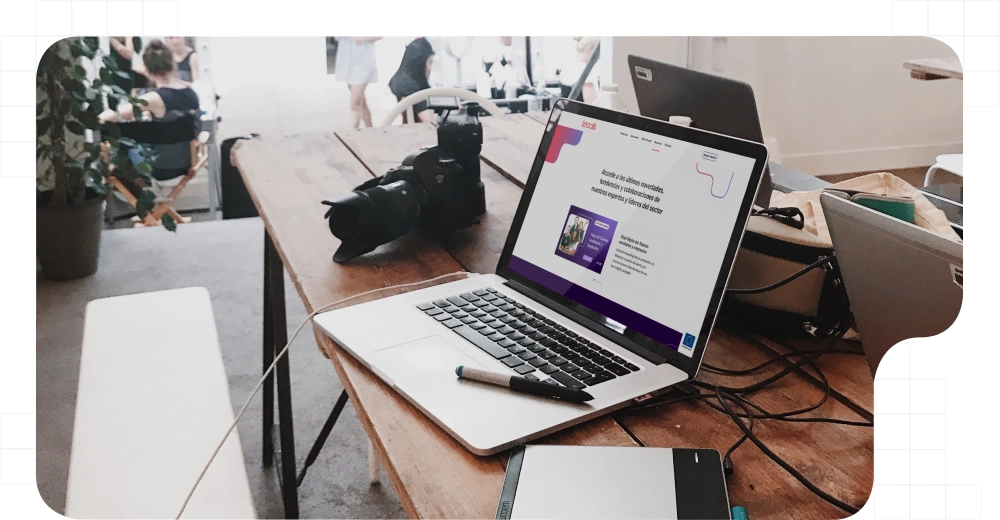 In conclusion, we can say that the basis of X-Tech lies in the application of a specific type of disruptive technologies - such as RPA (Robot Process Automation) - to any industry, production area or sector of activity. And, moreover, this application takes place in both commercial and internal company processes.
The overall goal and philosophy is always the same: to use the latest software innovations to create scalable business models that are more productive and capable of designing proposals that were previously unfeasible or impossible to implement.
Digital identity and trust services
In today's economy and the models of society that have been developing in recent years, identity is the fundamental axis on which to work to design successful customer journeys. Operating remotely and being able to offer services instantly is no longer a competitive advantage but a necessity that users demand. If this need is not met, companies are doomed to disappear, either because they will not be able to grow or because they will face sanctions from regulators who demand the establishment of identity controls in all company-user relationships.
The telecommunications sector, for example, has always been clear that being able to offer new services would only be possible with technologies that help them properly identify their users. For this reason, it is one of the industries that is currently most committed to establishing user, customer and employee onboarding processes thanks to the best systems inherited from X-Tech.
Know Your Business (KYB) is another X-Tech innovation that has revolutionized the way of understanding B2B business proposals. Thanks to this system, Business-to-Business business models have emerged that were previously unthinkable, being able to safely incorporate businesses such as partners, associates or customers in minutes.
Tags